THQ IP still in need of new homes
Unpurchased franchises and back catalog titles to be sold off in coming weeks; Rubin calls lack of Vigil bids "a travesty"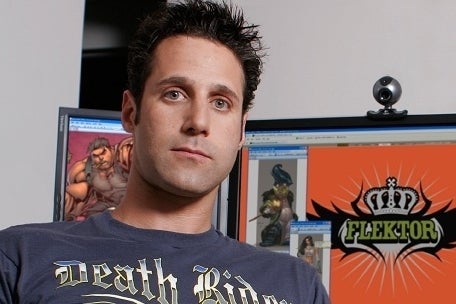 While series like Saints Row, Metro, and Homefront were sold off in the first THQ bankruptcy auction, the company's leftover intellectual property and back catalog will have a second shot at finding new homes. In the wake of yesterday's auction, THQ president Jason Rubin told Game Informer that the remaining assets will be sold off "in the coming weeks" as part of a separate process.
In looking back on his seven months with THQ, Rubin said that the market was particularly hostile to second-tier publishers like THQ.
"I believe that in the near future, digital distribution and alternate business models will bring a greater percentage of dollars spent on games back to the publisher/developer," Rubin said. "Based on that change, in a few years, a THQ would be able to survive, and larger publishers will be even more profitable. But the next few years of transition are going to be incredibly challenging for all AAA game companies. "
The company's original plan to sell its entire operation to Clearlake Capital for $60 million may have provided it with the funding it needed to weather the current storm, but Rubin said the decision to allow the company to be sold piecemeal sealed its fate. Speaking of that auction (which brought in $72 million for the bankrupt company), Rubin didn't believe it fairly valued the assets picked up.
"The price that the teams and products 'went for' at auction seem to me to have no bearing on the underlying value," Rubin said. "If someone tries to judge the quality of the products by the price paid for them they are doing themselves no favor."
Rubin pointed to Vigil and its new project Crawler as evidence of that. The studio received no bids, something Rubin deemed "a travesty."
"It makes no sense to me," Rubin said. "If I weren't barred from bidding as an insider, I would have been there with my checkbook. I'm sure that's little consolation to the team, but that's a fact."