THQ hit with class-action suit over alleged uDraw sales misrepresentation
THQ is accused of "materially false and misleading statements" regarding its business and prospects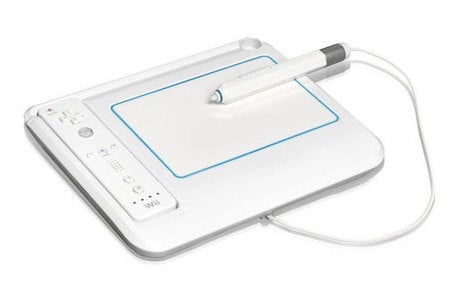 THQ is in the midst of an overhaul, with new president Jason Rubin streamlining the publisher and looking to leverage its IP strengths. Unfortunately for THQ, it's also now dealing with a class-action lawsuit alleging that the company misled shareholders by holding back or misrepresenting critical sales information. A law firm had been investigating the claims only days earlier.
The complaint, filed in the US District Court for the Central District of California on behalf of shareholders by shareholder rights firm Robbins Umeda LLP, charges THQ and certain of its officers and directors with violations of the Securities Exchange Act of 1934. Specifically, during the Class Period of May 3, 2011 to February 3, 2012, THQ is accused of "materially false and misleading" statements. The suit claims that THQ "failed to disclose adverse facts" about the uDraw product line.
It's alleged that THQ "recklessly disregarded" the following: "(a) that demand for the Company's uDraw was well below internal expectations and the Company would have to take back, or provide price protection, on hundreds of thousands of uDraw units that it had sold; (b) that the uDraw for the Microsoft Xbox 360 and Sony PlayStation 3 was a failure and not being purchased by owners of those gaming systems; and (c) as a result of the foregoing, defendants lacked a reasonable basis for their positive statements about the Company and its prospects."
The suit seeks to recover damages on behalf of all purchasers of THQ common stock during the Class Period.
THQ has been in danger of being delisted from Nasdaq for months now. The company recently requested that stockholders approve a reverse split of the company's common stock (this will be decided on June 29 at a shareholders meeting). The motion is a necessary step for the company to avoid the delisting.