THQ faces second uDraw class-action lawsuit
Law firm Levi and Korsinsky commence suit on behalf of THQ shareholders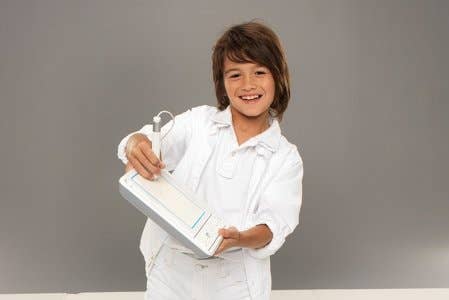 New York law firm Levi and Korsinsky has filed a class action lawsuit against troubled publisher THQ, claiming it misled shareholders over its uDraw peripheral.
"The complaint alleges that THQ and certain of its executive officers issued false or misleading statements concerning the Company," said documents the documents filed by the firm.
"Specifically, it is alleged that defendants misrepresented or failed to disclose that: (a) the Company's uDraw GameTablet ("uDraw") for Microsoft Xbox 360 and Sony PlayStation 3 was not being purchased by owners of those gaming systems; (b) because demand for uDraw was below internal expectations, the Company would have to take back, or provide price protection, on hundreds of thousands of units that it had sold; and (c) as a result of the foregoing, defendants lacked a reasonable basis for their positive statements about the Company and its prospects."
The lawsuit is open, at no fee, to any stockholders who bought THQ stock between May 3, 2011 and February 3, 2012.
THQ is already facing a similar class-action lawsuit from shareholder rights firm Robbins Umeda LLP, accusing it of "materially false and misleading statements."