THQ creditor claims total hundreds of millions
Mattel, Microsoft, UFC, Double Fine among those lining up for remnants of defunct publisher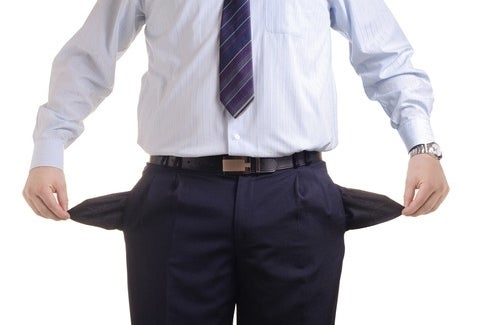 It was clear when THQ declared bankruptcy that the publisher had debts it could not pay. The extent of those debts is starting to come to light, as Polygon reports that hundreds of creditors have come forward claiming hundreds of millions of dollars in money owed.
Claims administrator Kurtzman Carson Consultants details a litany of claims from THQ subsidiaries, business partners, and former employees. There are also claims stemming from pending litigation, including a $4.16 million claim from a tattoo artist whose work adorned the body of a UFC fighter in one of the publisher's games, and a $24 million claim from a company who had filed a patent infringement suit against THQ.
Within the gaming industry, those filing claims against THQ include Double Fine Productions (seeking $595,000 in royalties for Costume Quest and Stacking), Codemasters ($1 million for royalties on Dirt 3 and other titles), and Microsoft ($214,000 in peripheral licensing fees). Other big names fighting for the publisher's scraps include toy giant Mattel ($12.75 million for an unspecified contractual obligation) and UFC parent Zuffa ($1.9 million for unpaid royalties from the UFC games).
Even former THQ employees have staked their claims to what's left of the company. Former CEO Brian Farrell's filing says he's owed $6.4 million for damages because of a "termination without cause" clause in his contract, while former president Jason Rubin entered a claim for nearly $2.1 million in a breach of contract, saying THQ misrepresented its financial stability when it hired him.
Claims are still being accepted, but none are expected to be paid out until the end of May.