"This is what happens when chess intersects with PlayStation"
Sony unveils its latest live-action spot to promote the PlayStation brand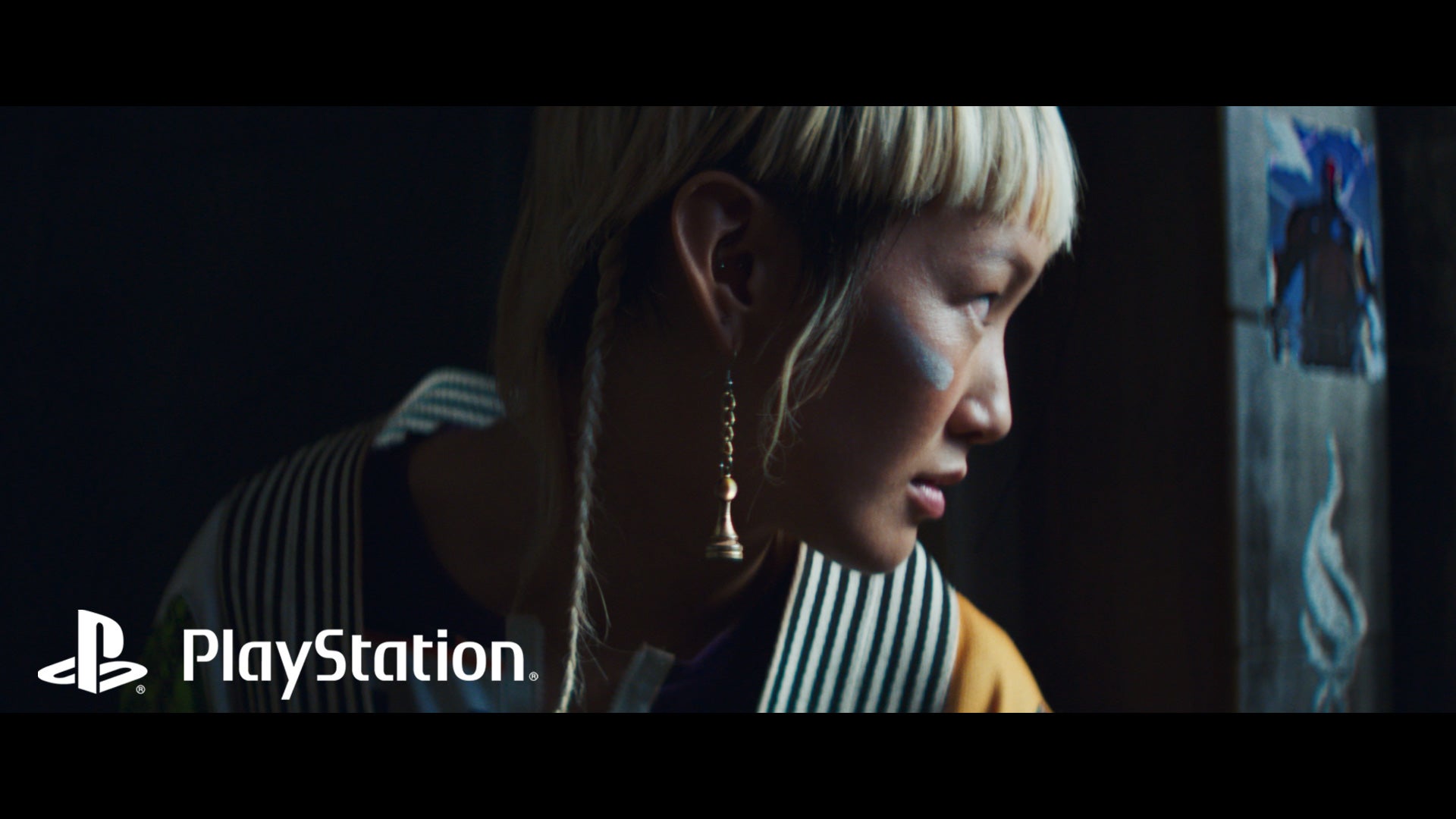 PlayStation has revealed its latest advertising campaign designed to "celebrate gaming".
The platform holder debuted its latest two-and-a-half minute live action video at the start of its latest Showcase event this evening, which is a departure from its usual opening game montage. The ad features an action-packed version of chess played out across an entire city, with real people playing the roles of the various pieces.
It's the company's first major brand campaign following the launch of PS5 last year.
"We wanted to do something different here," Eric Lempel, senior vice president of PlayStation Worldwide Marketing, tells GamesIndustry.biz. "We wanted to do something bigger, a little more epic, and it's definitely not about saying 'here's a product, and here is what it does and here is why you should buy it'. This one is about pushing boundaries.
"We wanted to celebrate gaming in a really big way, and celebrate play at a whole new, higher level."
Lempel says the ad features 30 Easter eggs for fans to discover referencing various PlayStation titles, but it doesn't promote any particular game or console. This should come as no surprise, with Sony unable to fulfil the demand for the PlayStation 5 platform.
"This is to continue to keep people excited, or get them more excited, about PlayStation," Lempel explains. "This one is about elevating play to a level you never imagined and really key into the emotions that are our fans have when they interact with our products and our services and our titles. We just want them to see this and be excited about PlayStation.
"It is surprising, because at first you don't know what this is all about. Then you start to pick up on the idea, and then at the end it is a celebration. That is actually both sides coming together at the end and celebrating that a great game has just been played."
"It's definitely not about saying: 'here's a product, and here is what it does and here is why you should buy it'."
He continues: "You take a game of chess, which is classic... it goes back a very, very, very long time. And this is what chess might look like in the world of PlayStation. It takes it to a whole new place. This is elevated play. There's nothing simple about the game of chess, but watching the game of chess might not be the most exciting thing for a lot of people. But this is what happens when chess intersects with PlayStation."
The two-and-a-half minute video is the main component of the campaign, but there will be other activity surrounding it, including smaller versions of the spot that will air on TV channels worldwide.
"The thing that we're doing different this time around is that the big asset is this long-form asset that's really built for the internet. We premiered it during the showcase. But there will be cutdowns for mainstream TV," Lempel says. "You're not going to get all of it there, obviously. But that's different. Normally, when we would do this, we would start with the main short-form for all the different channels, and instead we are flipping that on its head and saying this long-form version is the main asset, and then people can pick up the smaller asset through other channels."
Although the ad is quite serious in tone, it ends with both sides celebrating, and Lempel says it was important to include that togetherness and playfulness as part of the message. The chess battle ends with a pawn taking down a king, and Lempel says its part of the PlayStation message that "anyone from anywhere can be the hero."
"This rebellious player finds a way to become the champion of the game. The underdog. The unexpected player. That's core to our brand."
He concludes: "I think it does reflect where [PlayStation] is today, because we are really grateful for everything that has happened over the past year in the world of PlayStation. We are grateful to the fans for jumping in and embracing our new console, and this is in line with that journey."