The Witcher 2: Assassins of Kings Dark Edition sells out in US
Dark Edition has sold out two full weeks before it launches in US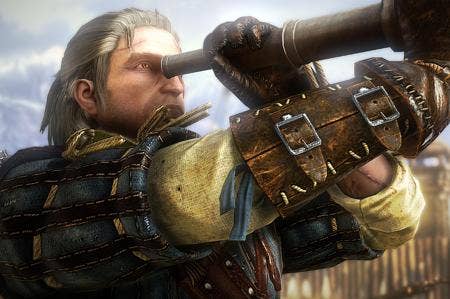 CD Projekt RED has announced today that the Dark Edition of The Witcher 2: Assassins of Kings has sold out in the US, two weeks before it launches on April 17 for Xbox 360 and PC. The edition is no longer available in Europe, having already sold out a full month before its release in European territories.
The developer did not say how many units were sold as part of being sold out in the US. As of Last November, the PC version of The Witcher 2 had sold over 250,000 copies.
"It's great news for us, that the Dark Edition was such a success worldwide. I hope players will appreciate the gadgets we prepared for them," said Michał Nowakowski, member of CD Projekt RED's board.
"We'd like to remind you that there are still remaining copies of The Enhanced Edition of The Witcher 2. By buying this version of the game you still get more, than you would expect from a standard Xbox game. Apart from the manual and the game itself it contains an official soundtrack CD, a quest handbook and a world map."