DLC: The VR cooldown
Tommy Palm talks about fading hype, Take-Two dismisses idea of cutting features to meet release dates, and more in the lead-off of our new odds-and-ends column
From time to time, there are interesting bits from GamesIndustry.biz coverage that don't really fit well into the rest of the story, but are still worth reporting. Rather than relegate them to the trash bin of unpublished work, we'd like to repackage them into columns intended to provide additional insight on a variety of topics. While the exact format of these columns is still taking shape, we will publish them under the banner of "DLC."
What Happens to the Last Big "Next Big Thing"?
I've spoken with Resolution Games founder Tommy Palm a number of times about the company's progress in VR. At this year's GDC, he showed off the studio's first augmented reality game, Bait: Under the Surface. Resolution is still cracking away on VR (the pirate-themed Narrows being its latest effort), but I couldn't help thinking the studio's expansion to AR mirrored an industry-wide shift. Anecdotally, I'm getting a lot more pitch emails about blockchain, AR, and esports these days, and far fewer about VR.
"That's a pretty common cycle," Palm said. "There's a lot of hype originally, and I think a lot of people thought that the hype was in the '90s and this was the time when we're actually seeing the value. But I think now we're seeing another one of those curves, where the hype was actually two years ago before the launch of the first-generation hardware. One of the things we've always said internally is we think VR is going take a long time to become more mainstream. But from a developer point of view, it's great. You can learn a lot of things right now that are just going to be better as hardware becomes cheaper, more efficient, and more comfortable to wear."
So is there any chance the hype around VR right now will follow the cycle of the '90s and see the whole field return to hibernation?
"No, I'm pretty sure that's not going to happen," Palm said. "But at the same time, I think we're seeing a lot of companies and game developers that were very excited about it saying, 'Damn, I'm not getting my money back. I'm pulling out.'"
Palm was particularly optimistic about the arrival of stand-alone VR hardware like Oculus Go arriving this year, addressing common complaints about cables and wires, as well as eliminating set-up times. While tech advances like that may help VR reach the other side of the "gap of disappointment," Palm thinks AR might be better positioned to minimize or skip the gap completely.
"A great thing with mobile AR is you don't need to buy headsets," he said. "It can be much more casual. You can try it out, see if you like it. And if you didn't, it wasn't a big thing and you can try something else that's AR later on. You didn't have to go to the store, spend $100 on something, go home and feel, 'Damn it, they got me.' So in that way, they're different. However, soon we'll have head-mounted AR and then we might run into the same thing where people spend hundreds of bucks to get something they might not be able to have any use for in the near future."
AAA-Grade Beef or Pink Slime?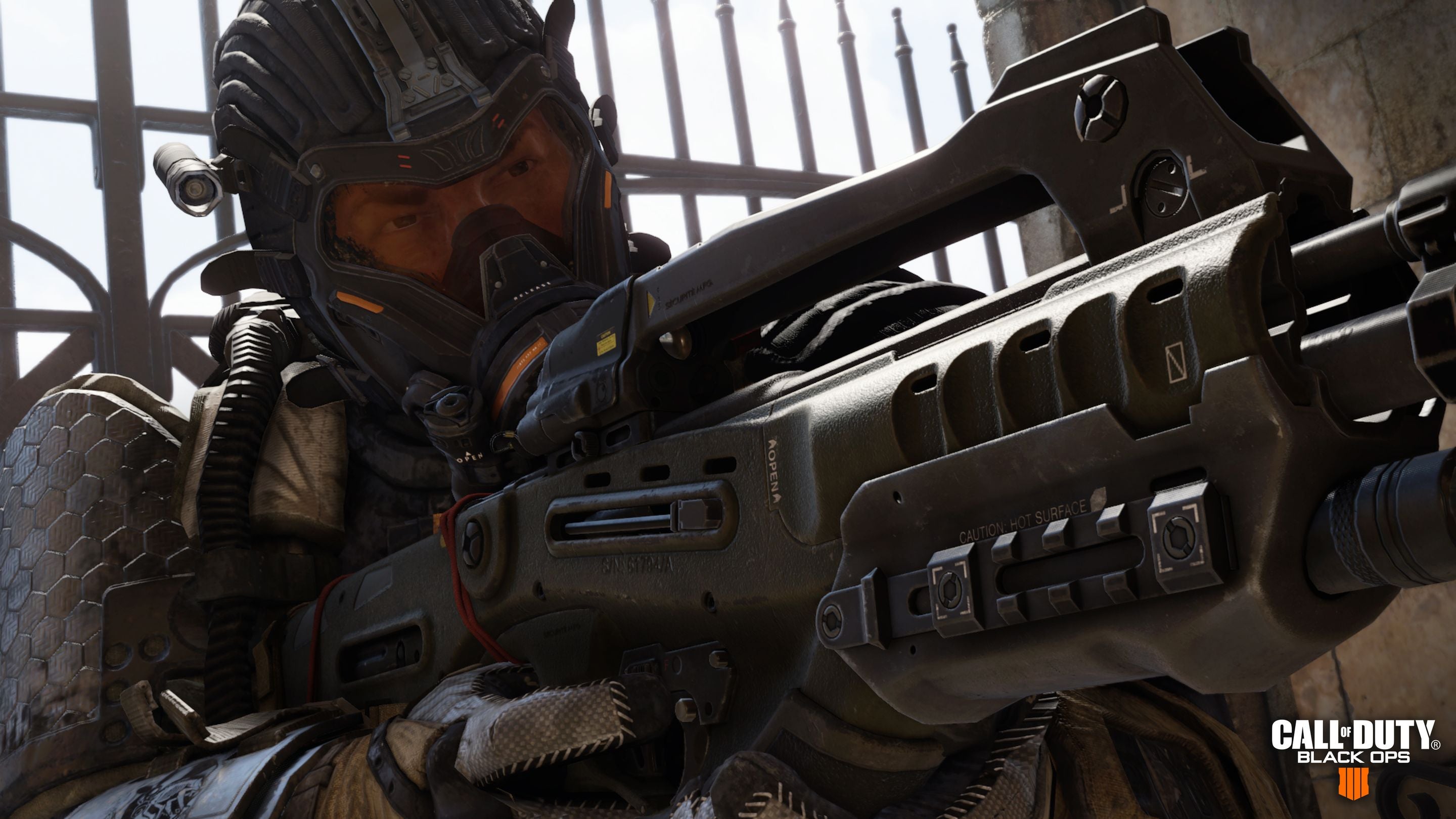 Publishers throwing shade on one another is always fun, even when its possibly unintentional.
In a recent presentation for investors, Take-Two president Karl Slatoff was asked about the rash of recent AAA game delays and some unspecified other franchises that have cut some core features players had become accustomed to. I interpreted that as a reference to Activision readying Call of Duty: Black Ops IIII for later this year without the traditional single-player campaign mode. Activision has specifically said that wasn't an omission made to make a release window, but the implication was there, and it's one Slatoff addressed.
"That's not really the way we've ever approached the market," Slatoff said. "And we have annual releases, but we add features to our annual releases. We would rather delay a game by a month or two, or a few months, and make sure it's feature complete, or feature rich, or even more rich than we'd anticipated it being, versus saying, 'Hey we gotta put it in a box and get it out on date, and we're going to cut out a very big component of the game.' That's not our M.O. I'm not saying that's not a way to go; it's just not how we do it."
Slatoff's answer struck me as nicely toeing the line between clear dig at the competition and a simple explanation of Take-Two's approach, with no mud-slinging intended. That's good plausible deniability.
Pragmatic About Portables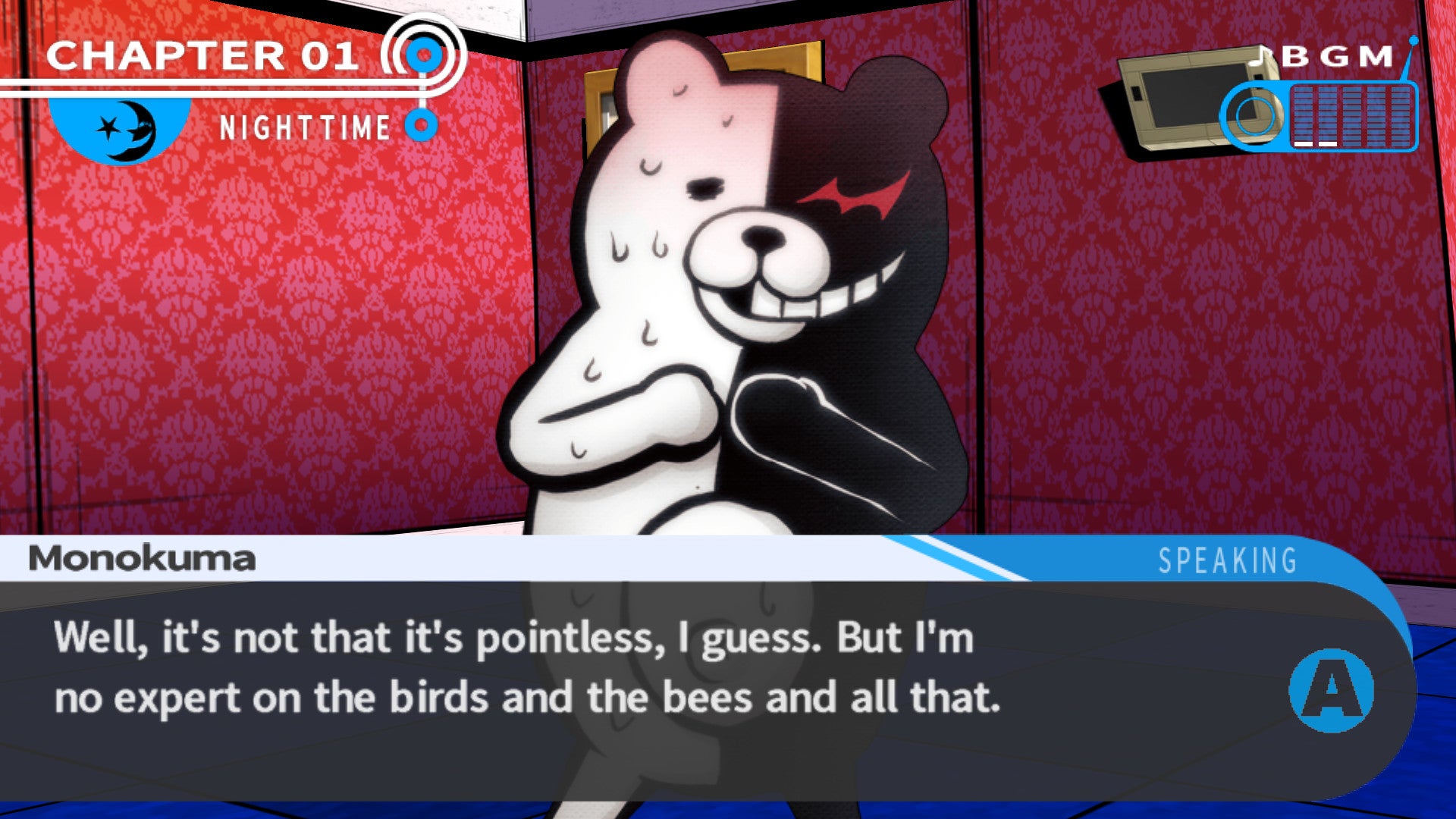 When I spoke with Spike Chunsoft CEO Mitsutoshi Sakurai, I brought up the issue of portable gaming, because some of the company's recent hits that fueled its Western expansion (Dangonronpa, Steins;Gate) found their success on the PlayStation Vita. Those games fit the dedicated handheld format well, and I was a little surprised Sakurai wasn't more concerned that the health of handheld gaming might impact the health of his company.
"The process of our game development starts with creating the content" he explained. "Once we have the content and the idea of the gameplay, the platform comes after. Once we have a game concept, we pick the platform most appealing to the market at that time. Whether it's a portable or desktop platform, it doesn't really matter to our direction."
On the other hand, he noted the PC platform is increasingly important for Spike Chunsoft, saying, "I think the possibilities are limitless when you look at it in a global sense, especially in Southeast Asia. The market is more receptive to PCs right now. More people have access to PCs in that market."
And while I try not to use my access to creators or executives for something as undignified and obnoxious as port begging, I did apologetically suggest to Sakurai that Spike Chunsoft's Fire Pro Wrestling seems like a good fit for the Switch. His translator noted that "Everyone's been saying that!" Sakurai himself laughed and said, "Switch? I'm sure we'll consider it."
Twist Ending for 2004's The Bard's Tale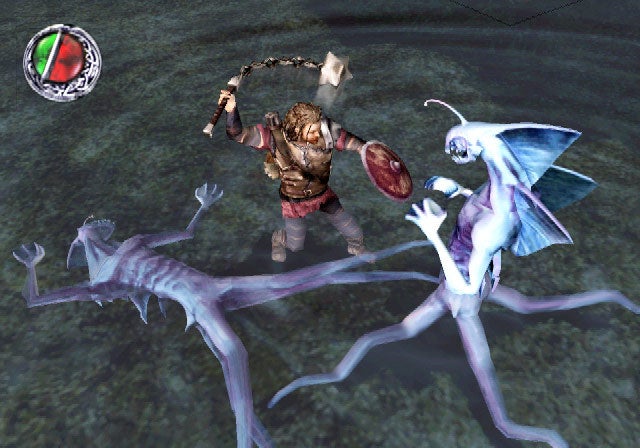 Brian Fargo was at GDC to promote The Bard's Tale IV, a direct sequel to the EA-published Bard's Tale RPG series of the 1980s. Somehow, we wound up talking a lot more than I'd expected about inXile's last attempted to revive the franchise, 2004's The Bard's Tale. Fargo explained that he didn't have the copyright to the original series but he still controlled the trademark, so he could make a Bard's Tale game so long as it was essentially a completely different game. Fortunately, "completely different" was something he was interested in at the time.
"I was playing all the role-playing games that were coming out and they were so cliché it was unbelievable," Fargo said. "I'd boot it up and I'd go in the cellar to kill rats. It's been decades and we're still killing rats? I can't stand it. So I wanted to make fun of all the tropes that had been done. So we were in a cheeky mood and we made it, but the hardcore audience was like, 'Whoa, this isn't what I expected.'"
The game didn't do as well as they had hoped commercially or critically, and for a time seemed like it would be remembered as a flop.
"After enough time went by, we started to get a new group of people that didn't have an expectation for what it should have been by putting it out on iOS and Android," Fargo said. "It's almost five out five star reviews, and we've sold millions of copies of it because you had a group of people looking at not with preconceived notions of what it should be."
Eventually Fargo was able to reach an agreement with Electronic Arts for the older Bard's Tale franchise so he could produce the proper sequel he always wanted to do.
"I said OK, we're going to do a Bard's Tale IV. So what happened? People said, 'We want a comedy sequel!'"
(Fargo did later clarify that there were still more people wanted a "proper" Bard's Tale sequel.)