The ten games to keep an eye on at GI Live: London 2022
Here are our picks from this week's event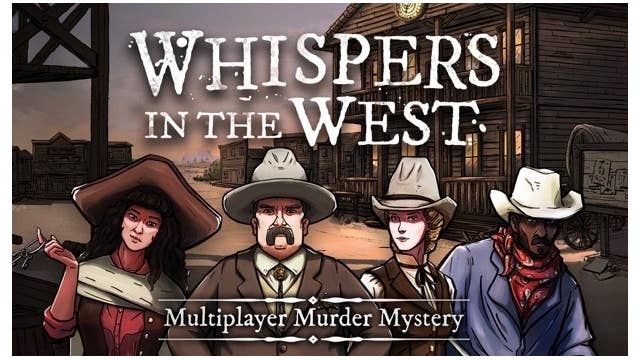 GI Live: London 2022 takes place this week and we have a wealth of big name talks and roundtables, plus drinks, lunch and numerous networking opportunities.
And of course, we have an array of interesting indie developers in the room (and online) who are looking to connect with publishers, investors and more, plus learn about all the options on getting their next game to market.
We have seen a selection of the games that are being pitched and there are some truly fascinating ones that we think you should check out over the next three days. So below is our list of the ten games to keep an eye on at GI Live: London 2022.
GI Live: London 2022 is a three-day event. The first day (Tuesday, September 20th) is digital-only, while the second two (Wednesday September, 21st – Thursday, September 22nd) take place in person at London Excel. Speakers include PlayStation's Shuhei Yoshida, Rare's Craig Duncan, Disney's Sean Shoptaw, Interior/Night's Caroline Marchal, Gina Jackson OBE, Aurora Agency's Dawn Paine, Dlala's Aj Grand-Scrutton, Hiro Capital's Sir Ian Livingstone and many, many more.
Tickets are on sale now
and a full physical ticket includes access to the entire event, plus lunch, drinks and a four-day pass to the EGX consumer show, which begins at the same venue on the Thursday.
For more information on who is going and what there is to do, visit here.
Divine Messenger
DreamRelic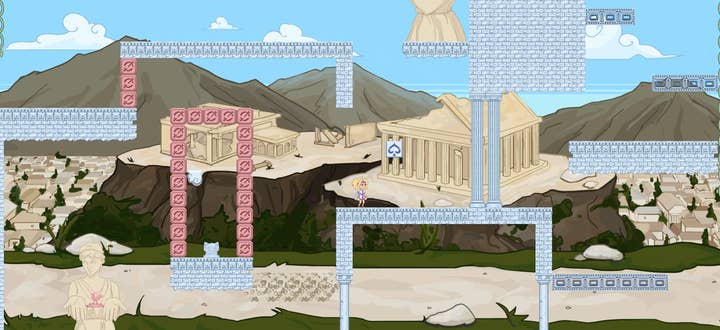 Defy the gods and journey through their realms to prove yourself within timed levels in this Greek-themed metroidvania. The 2D title is far from an easy game, but it is designed to be more accessible to those who are perhaps new to the genre.
Meet them at GI Live: London 2022
Rhythm Towers
Innoloop
The world of rhythm games collides with tower defense in this unique sci-fi adventure. Featuring a story-driven campaign with local and online multiplayer, Rhythm Towers also boasts intricately designed music and challenging boss battles. The game is also playable at EGX in the Tentacle Zone.
Meet them at GI Live: London 2022
SquadBlast
ULTRAHORSE
Having already picked up an award from Nordic Game, and fresh from an appearance at our own GI Live: Online event, SquadBlast comes to GI Live: London. Developed by Ultrahorse, the game is a side-scrolling multiplayer tactical shooter, with many different approaches that players can take.
Meet them at GI Live: London 2022
Whispers in the West
Infinite Whys
Whispers in the West is an online co-op murder mystery game set in the Old West. Imagine Among Us but with stories, or Ace Attorney with online co-op. The pitch is simple: choose a case, team up with your friends and solve the mystery.
Meet them at GI Live: London 2022
Heart in the Dark
Sebastian Moratti
This visually impressive 3D action adventure sees players combat machines and solve puzzles. The fluid sword gameplay will boast over 100 different strokes, with a character that sprints, dodges, double-jumps and teleports, while wielding the four elements, to save humanity.
Meet them at GI Live: London 2022
Commute
Many Cats Studios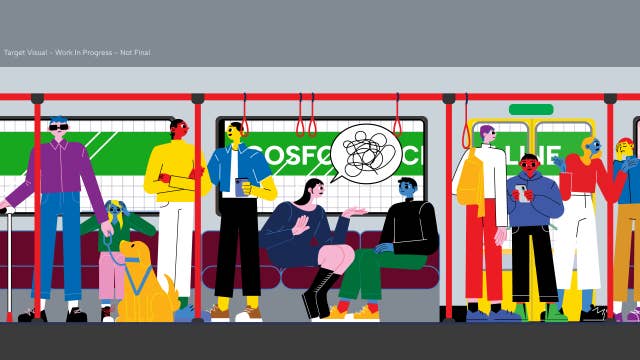 Experience the challenges of being a Deaf commuter in Commute, a narrative puzzle game. Use your wits and your hearing aid, solve visual puzzles and reach your destination. This game is also part of the Tentacle Zone at EGX.
Meet them at GI Live: London 2022
The Precinct
Fallen Tree Games
A neon-noir open-world cop experience. In this procedural crime game, you will experience a variety of thrilling police activities including vehicle patrol, foot patrol, and helicopter pursuit. A love-letter to cop movies, players must ake split-second decisions in the face of danger and investigate criminal gangs.
Meet them at GI Live: London 2022
Glam Pursuits
Larkylabs Limited
Create your very own up-to-coming actor and work from the ground up, first as an extra for chump change and then, who knows? Glam Pursuit is a branching story filled with unique skill-based missions that see if you have what it takes to conquer the movie business.
Meet them at GI Live: London 2022
Red Trigger 2
Bold Spirit Game Studio
Red Trigger 2 is a FPS puzzle game (think Portal). Alongside a gameplay focus, this sequel also puts more emphasis on story.
The core mechanic revolves around shooting Red Trigger blocks. When you shoot a Red Trigger, it expands, and when you shoot it back, it retracts. However, you can only expand three Red Triggers at a time. The triggers can create platforms, hold open doors, conduct electricity, block lazers and more.
Meet Them at GI Live: London 2022
Edge of Sanity
Vixa Games
Set in the unforgiving lands of Alaska, Edge of Sanity is a Lovecraftian survival horror game with unique 2D art, a disturbing story, and complex base management. Gather resources, carefully plan your expeditions and explore the world of madness as you struggle to keep your humanity.
Meet them at GI Live: London 2022
For more details about GI Live: London 2022 visit live.gamesindustry.biz.