The Stanley Parable sells 100k units
Davey Wreden evangelises bespoke marketing materials as a key to success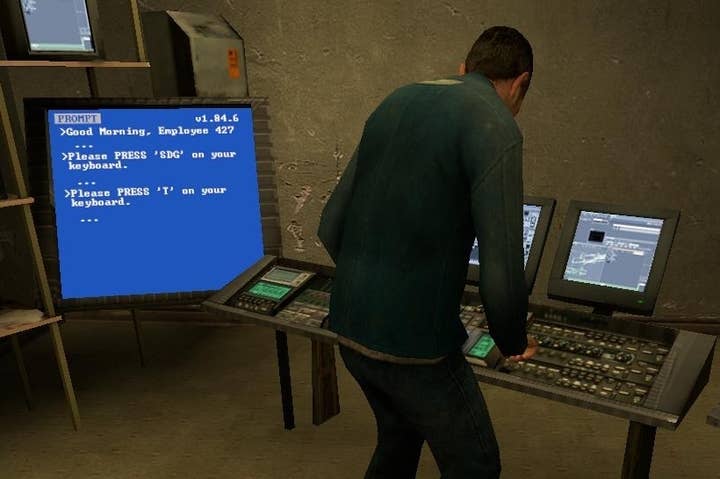 The Stanley Parable sold more than 100,000 units within days of its launch, largely thanks to its creator's hands-on approach to marketing
In a long post on the game's blog, indie developer Davey Wreden revealed that the 100,000 units sold were, "a lot more than we were expecting." One of the main drivers of that success, Wreden claimed, was the game's unique trailers and demo.
The Stanley Parable had five pre-release trailers, not one of which featured any footage from the finished game. Rather, Wreden used in-game assets to create entirely new footage that captured "the spirit" of the source.
"If you make the marketing material interesting on its own, it's irrelevant whether it 'sells' your game," Wreden said. "Our focus was always on creating content that was on its own fun for people to experience and to be a part of, with essentially 0 per cent of the design aimed at trying to get the game to sell.
The same was true of the demo, which was downloaded as many as 200,000 times and received a large amount of press attention.
"Essentially we got the press equivalent of two video game launches," Wreden continued. "To be sure, not everyone will have the ability to do this, nor does this approach work for every style of game. But let me propose: we spent two years making The Stanley Parable. For an extra two months work, we get an entire second game's worth of press. That seems like too good a deal to risk going without.
"We were able to get away with saying nothing about the main game because by the time the main game actually launched, the name itself was on a lot of peoples' minds. Give people a reason to talk, that's all we aimed for, and the rest sorted itself out."