The Royal Society seeks devs for game jam
Wants five teams to turn Summer Science Exhibition exhibits into games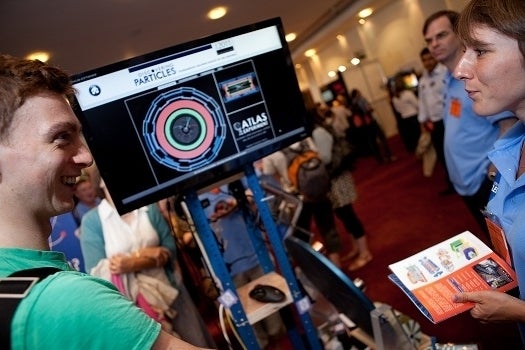 The Royal Society is inviting game developers to take part in a 12 hour game jam it's hosting next month to turn its Summer Science Exhibition exhibits into games.
Five teams of up to four developers will work with Unity Technologies and scientists from The Royal Society to create games based on five of the exhibits, working from 10am to 10pm on 24 May. Each team will get £2000 to continue development of the game after the jam, and there's a further £2000 up for grabs for the team that's game wins a public vote.
All the games will be on show at the Summer Science Exhibition in July and IndieCity will help to distribute the titles online.
"The Summer Science Exhibition is one of the highlights of the Royal Society's year. It provides a unique opportunity for members of the public to interact with scientists and ask them questions about their work," said the Royal Society Summer Science Exhibition selecting committee's Professor Peter Sadler.
"We're very excited to be introducing a new element to the Exhibition this year in the form of the Games Jam. An increasing number of exhibitors have used games as a way of communicating their science over the last few years and we're hoping that by giving some of them an opportunity to be part of the Games Jam it will bring state-of-the-art creativity and innovation to their video games and some fantastic news ways of bringing their cutting-edge research to life for our visitors. I'm really looking forward to playing with what's created on the day!"
More details about the event can be found at the official site.