"The risk is to have no appeal at all"
Red Accent's Greg Gobbi says Western and Chinese developers can create games with global appeal, but it needs to be about collaboration, not compromise
In the late '90s, Greg Gobbi was a producer with Ubisoft working on Rayman 2: The Great Escape. The game was created for PC, and then ported to various platforms, among them the original PlayStation. That particular adaptation would be the first project to come out of Ubisoft Shanghai, and as Gobbi told GamesIndustry.biz, it was his first co-production with a Chinese team.
"What was striking at the time was not only it was a port, but it was really the beginning of the industry in China," Gobbi said. "So the team there was only partially made of Chinese developers. I believe the ratio was maybe 30-40% people coming from abroad to train and manage a reduced Chinese team. The strength of the Chinese team at the time was mostly in engineering. And what we saw was that year after year, the ratio of foreign developers to Chinese developers leaned more and more to Chinese people on the team, but the expertise in China extended from mostly engineering to art to game design, and then on that team, in my opinion, creative direction and storytelling."
As the years have gone by, the Chinese development scene has largely addressed whatever skills gaps it might have had, Gobbi said. And in areas like monetization, there's more expertise among Chinese designers than you could expect to find in many Western development hubs. These days, Gobbi sees China not as a place to have inexpensive employees handling the grunt work, but as a creative hub ideal for collaboration with Western developers.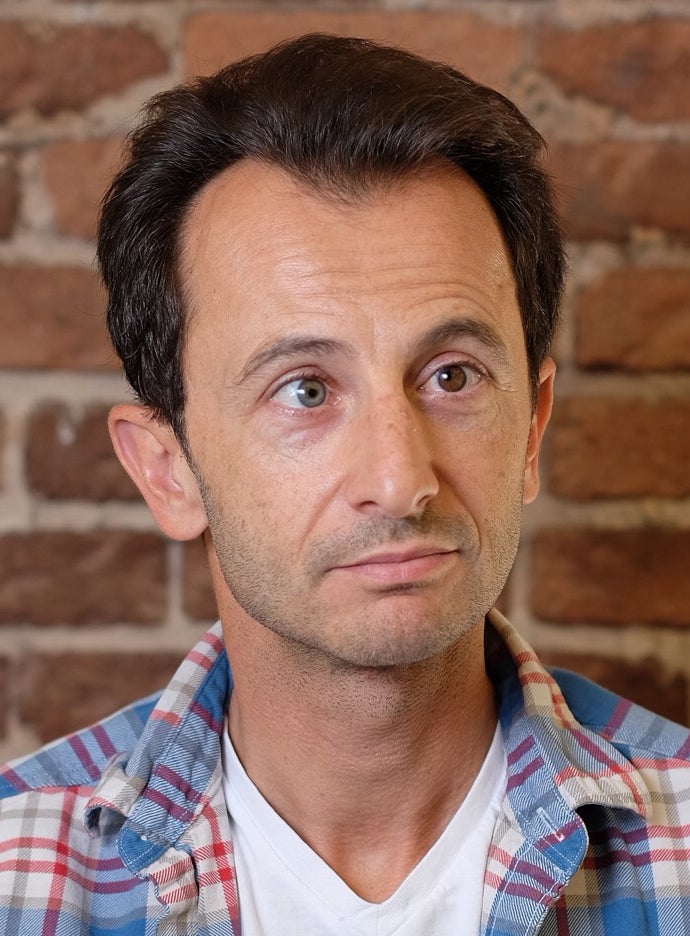 That's the idea behind Red Accent Studios, which Gobbi co-founded in Shanghai and San Francisco with long-time colleague Julien Bares in 2014.
"In our case, the promise was to really work together, mixing Western influence and Chinese influence in the design of our games in order to be appealing to a global audience," Gobbi said. "It's really not 'Designed in California and developed in China.' That's not the model. The model is 'Designed in both locations,' with a melding of minds so to speak, and then developed, and then marketed to a global audience.
"Most companies design in the West, and have some development power in China, because historically it was cheaper to develop in China. It's still cheaper, but it's getting more and more expensive, especially when you develop in Shanghai. On the other hand, there are a number of big game companies in China that design games in China, but have challenges exporting their creations outside of China. So the promise we pitched to our investors was to have global games that originate from China, that can export around the world."
"The opportunity is to have a game with a global appeal, and the risk is to have no appeal at all, to be in the middle of everything and not have a strong enough personality"
It's not an especially common approach to start a development studio with Western and Chinese studios collaborating from the get-go, and Gobbi understands Red Accent's strategic strength could also wind up being its weakness.
"The opportunity is to have a game with a global appeal, and the risk is to have no appeal at all, to be in the middle of everything and not have a strong enough personality," Gobbi said. "The biggest tool to prevent that from happening is to be clear on who has the leadership over the initial design of the game. It's a collaborative effort between the two teams, but it should not be a compromise. If it is a compromise, you really get into this middle, uninteresting thing where people compromise on what they don't like and don't put in what they like. If it's clear who has the leadership, the team who has the leadership makes the correct call, and those are enriched by the other teams. Everybody has a voice, but not everybody has a vote."
Fortunately, Gobbi and Bares have plenty of prior experience with international development. Gobbi and Bares first met at Ubisoft in Paris 20 years ago, with Gobbi finding his way to an executive VP of editorial position at Ubisoft Montreal while Bares settled in as a producer at Ubisoft Shanghai. In 2005, Gobbi jumped to Take-Two Interactive, where he joined the executive team starting up the 2K Games label. Soon after, Bares joined Take-Two to be general manager of the 2K China studio, working with a variety of Western 2K Games studios on projects like BioShock 2, Spec Ops: The Line, and XCOM: Enemy Unknown. Eight years later, they got the itch to do something new.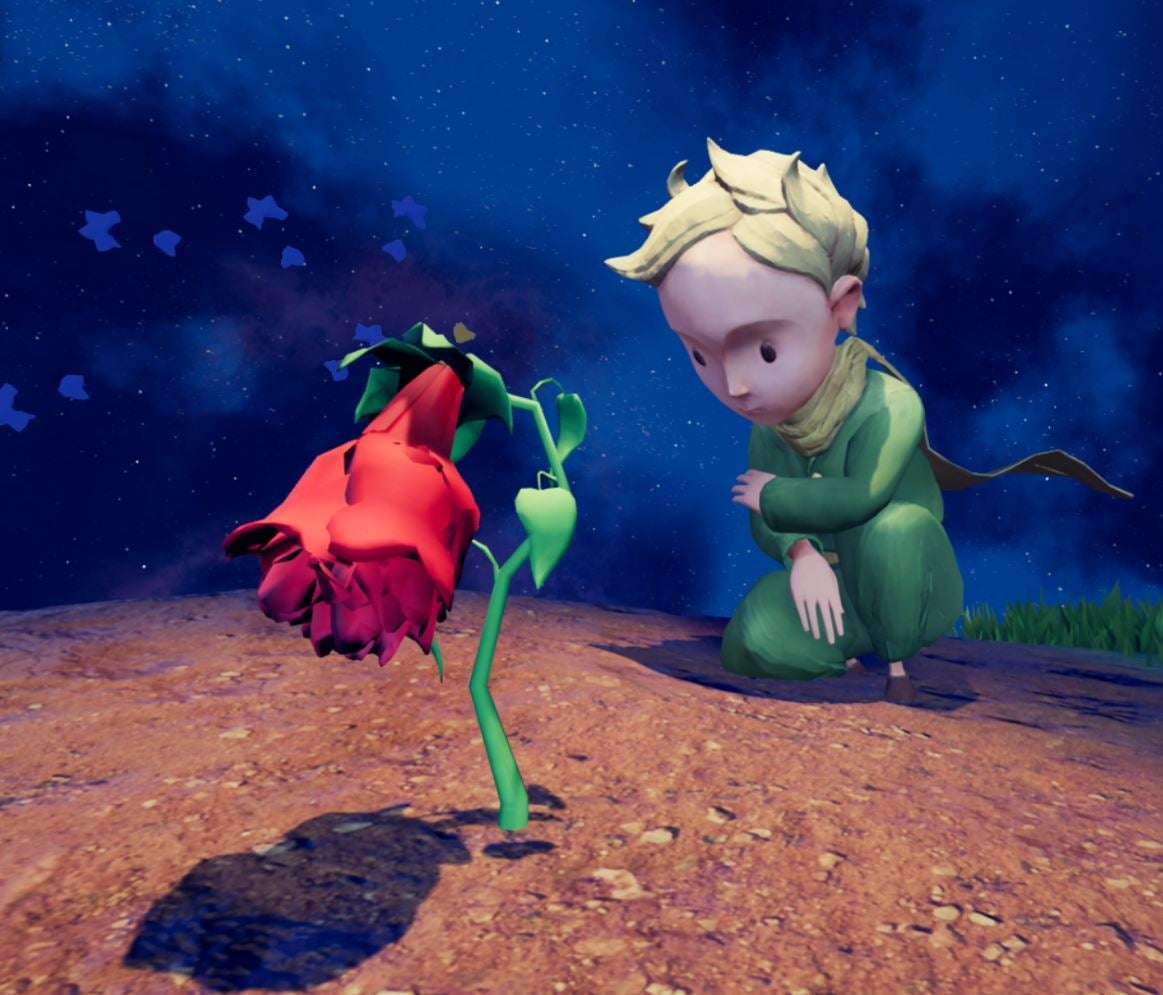 "We both turned 40," Gobbi explained, "and you have this kind of mid-life crisis, saying, 'What should I do now with my life?' Some people change their life companions, but I believe we were still both in love with our wives, so that was not an option. We had been with big companies for nearly 20 years and two cycles of game platforms. The options were to either do another cycle at a big company, or to try something different. The appeal of entrepreneurship got us."
He added, "I also live in Silicon Valley, and you're surrounded by people who start companies. And at some point, if you don't do it, you're kind of like an oddity within the community, so there was a social pressure to start working for myself as well."
"There were tons of game companies doing VR last year [in China]. A lot of them failed."
At the time, Gobbi said he and Bares saw a creative opportunity in mobile games. The console business seemed increasingly dominated by sequels, so they figured a jump into mobile would be a more interesting venture, creatively. A little over a year ago, that focus expanded to include virtual reality.
"In our case, the games we are making in mobile are in real-time 3D, and using the exact same pipeline and tools and expertise as you need to do a VR game," Gobbi said. "So we knew our team could do it, and we wanted to try a small project to start and go from there."
While its status as "small" is debatable, Red Accent's first VR project is an adaptation of the cherished children's book The Little Prince. The studio is developing it in episodic fashion, having already self-funded the first episode and now in pursuit of funding for the remaining five planned episodes. At the moment, it's available exclusively in a handful of VR arcades around the world, with plans to release it on PC and console VR storefronts once all six chapters are complete. Gobbi said mobile VR platforms are also a possibility, but right now the field is too fragmented for that to be a slam dunk decision.
While The Little Prince is Red Accent's highest profile project to date, it hasn't shifted gears entirely to VR. It had a free-to-play mobile game in soft launch last year that drew good reviews and promising metrics on every front but monetization. The studio scrapped that game, but is putting some of the lessons from it toward a new free-to-play mobile game it expects to launch early next year, lending some welcome diversity to its catalog of games.
"There were tons of game companies doing VR last year [in China]," Gobbi noted. "A lot of them failed."
When asked if that says more about how those companies were set up or the health of the VR market, Gobbi suggested it's a bit of both.
"There was huge excitement in the VR market two years ago, and lots of investors," he said. "There are a lot of private investors in small companies in China. And then the market expansion didn't happen as fast or as much as what was anticipated, and it's a very challenging market for content creators to make money in at the moment. But you have to find a way to make it work, and that does involve some management skills that maybe some of those small companies lacked."