The rebirth of the Australian Games industry
Attendees and speakers from the Melbourne International Games Week discuss how the once dead Australian games sector has returned
The Global Financial Crisis of 2008 practically destroyed the Australian games market.
Before then, the country had a strong and flourishing development scene, with major publisher-owned studios and independent work-for-hire outfits such as Pandemic, Krome, Blue Tongue, 2K Australia and Team Bondi.
That was before the crash and before the money and investment vanished almost overnight.
"Our studios survived on contract work from the US or the UK," explains Tony Reed, the CEO of the Games Developer's Association of Australia. "Our weak Australian dollar made it economically attractive to outsource here, but the GFC hit and reduced our competitive advantage. Very little IP was being developed in Australia at the time, and with no investor or government support, when the work stopped coming our studios suffered. We lost a little over 60 percent of the Australian game development industry in four years."
"We lost a little over 60 percent of the Australian game development industry in four years."

Tony Reed, GDAA
Ben Britten, director of mobile studio Mighty Games Group added: "All that work-for-hire stuff went back overseas, and into places like Canada, and all the big studios in Australia basically crumbled. It wasn't quite overnight, but for three years every few months you had someone like Melbourne House close, or Pandemic close... everything was closing, the companies were leaving. Suddenly the market was flooded with all this talent."
It was that flood of talent that effectively resulted in the eventual survival of the Australian games industry. The GFC coincided with the rise of iPhone, and the sector rebuilt itself on the back of this fledgling new market - Australian creators are responsible for the likes of Fruit Ninja, Jetpack Joyride, Framed, Crossy Road, Shooty Skies and Flight Control. In total, there are now 225 companies operating in the country - the vast majority of which are smaller independent studios, with revenues from these firms ranging from between $80m to $150m - not including multinational or contract studios.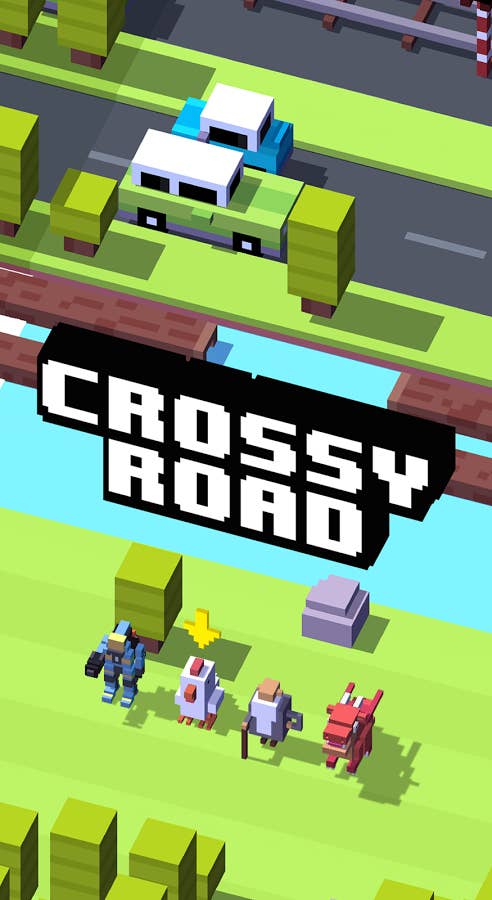 "I started studying games around 2009, which was when the Global Financial Crisis started hitting," tells Kamina Vincent, producer at new games studio Mountains. "We were being geared up for triple-A development, and then half-way through the degree, all of these companies started closing. I then didn't know where I was going to get a job, I hadn't been prepared for anything else. For me it has been interesting because I have seen the community in Australia develop along the way, such as when the App Store started to get bigger. A lot of triple-A developers left to go overseas, but those that remained adapted."
Reed continues: "We had to pull together and find another way of doing things, and find a way to survive. The developers that remained in the industry were determined to rebuild it, and as is often the case in times of adversity, strong, supportive communities form. There were a only a small number of people left in the sector, so the culture quickly shifted from insulation, which is common when working on projects no-one can talk about, to one of sharing and mutual support -- an industry that was determined to succeed together."
Almost every speaker and attendee we spoke to during Melbourne International Games Week talked excitedly about the friendships between studios in Australia. Matt Hall and Andy Sum of Hipster Whale, the team behind the hit mobile game Crossy Road, have actively invested in multiple studios throughout Australia, The Arcade in Melbourne is a development hub with some 30 (mostly mobile) studios working across two floors together.
"The community is really fun, especially in Melbourne," says Vincent. "We have about 50 percent of the entire country's developers here. People are very willing to give up their time for students. There's also not really a sense of competition. We have all bandied together, and that has come as a result of being forced to."
"We have about 50 percent of the entire's country's games developers in Melbourne."

Kamina Vincent, Mountains
Mountains founder is Ken Wong, the creator behind Monument Valley, and it was this community that helped encourage the developer to move back to his homeland to build his own business.
"We are not the biggest country in the world, we don't have the most history, we don't have these great resources... so what we have had to do is improvise, be smart and get by on our pluckiness," Wong says. "That's the personality of all Australians and it's certainly true of the games industry. All these independent studios that are riding on mobile games, social games, indie games... all of that has made this scene very vibrant, very young, full of new ideas. Everybody here is quite eager to listen and learn. The old idea of how to make games is definitely not seen as the only way."
It sounds exciting, and the vibe coming from Melbourne earlier this month suggests a market that has fully emerged from the ashes of its previous life. Nevertheless, it's not without its challenges. The Australian games industry once received support from its federal Government in the form of the Australian Interactive Games Fund, a $20m program that supported production. It was designed to run for a few years and to become self-sustaining after that. Unfortunately, the government changed and a lack of interest saw the fund cut back in 2014.
That's not to say that the games studios in Australia are entirely left to fend for themselves. State Government support for the market has been forthcoming, particularly in Melbourne. Film Victoria has invested a lot in its local studios, and as a result over half of the industry's studios are based in the city.
"I have been very lucky," Vincent says. "I received a fellowship grant from Film Victoria as a woman who has been working in games, to further develop my skills. That's programme is a pretty good thing."
Britten continues: "There's not been a lot of huge grants, but there's been lots of small ones, and AUS$50,000 AUS$100,000 grants can go a very long way for a team of four. I don't think it is super healthy for our industry to rely on the Government too much, but having that sort of Governmental support for small teams can be quite good for us.
"Another thing the Government does for us that is helpful is that they help fund us to go to places like GDC, because indies can't really afford to go to those most of the time. Being so far away in Australia, it can be hard to get in front of journalists and our customers, so having support to do that is hugely valuable."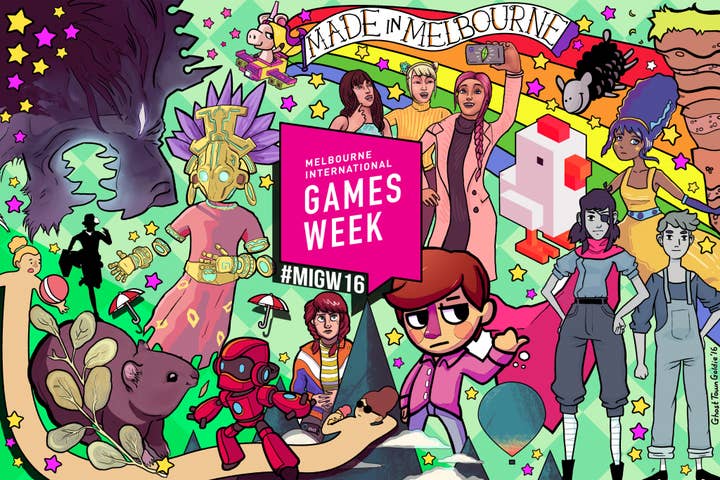 Melbourne International Games Week also comes out of this support, but unfortunately such love for the industry is largely non-existent within the other states.
"We do get a bit of travel funding here and there," says Prettygreat MD Phil Larsen, who is based in Brisbane, Queensland. "Screen Queensland did a AUS $1,000 travel funding for Melbourne International Games Week, so a few companies got that. We've been funded to go to GDC in the past... but that's basically it. Melbourne, on the other hand, you can go on their website and see a list of games that gets funding every day."
He continues: "I am a member of the board of the GDAA, and the only Queensland Board member at the moment. I meet regularly with Screen Queensland and encourage them to support us. I've been trying, but not had any real major progress on many fronts unfortunately."
Indeed, GDAA's Reed is candid when it comes to the overall Government support for games in Australia. "Australia is way behind most progressive countries that have recognised the potential and value of a vibrant games sector to their creative, knowledge and financial economies," he says.
Nevertheless, there is evidence of a change of opinion within the federal Government.
"Australia is way behind most progressive countries that have recognise the value of a vibrant games sector."

Tony Reed, GDAA
"The senate inquiry into the future of the Australian game development sector was conducted earlier this year," Reed explains. "Ordinarily there's a fair amount of cynicism around an inquiry, because that's what a government does when ideally they'd like a problem to go away. However, our games sector has an extraordinary champion in Greens senator, Scott Ludlam, who not only called the inquiry, but also kept it top of mind. I also think there was some surprise at a Federal level how positive the inquiry was about the games sector and the participants in it - all the recommendations proposed supporting the industry. That said, there has still been zero movement from the Federal government. I think the government will come around, but it's an unnecessarily long process."
Ollie Browne, co-founder of FRAMED developer Loveshack adds: "The Federal Government is toing and froing a lot. I think that ties into games always being a little bit maligned. There is always that age old question of: 'are games art?' One week games are really important, and the next week they are trivial again. We did get some funding federally when we started working on the first FRAMED, but then it was canned. I appreciate it's hard for Governments to give money away. But it would be great if they could do more federally."
Nevertheless, Government support - or lack of it - isn't stopping games developers in Australia from thriving.
"As an industry we are quite scrappy, so if there was no Government support, we would still be battling on.

Ben Britten, Mighty Games Group
"As an industry, we are quite scrappy, and if there was no support, I think we would still be battling on," Britten says. "I don't think we would be as a big as we are right now, but we'd get here eventually. There's a lot of talent here in Australia, and with the little Government support we've had in Victoria, we've seen that talent grow into a number of really successful studios. Now we are at the stage where we don't necessarily want another grant from the Government, but I would like some tax offsets. We are becoming a mid-size company now, and we're not the only ones, so we're now asking: 'How do we turn all these mid-size studios into big studios or triple-A studios?' The Government can definitely help make that happen."
It is this 'scrappy' nature that has actually helped attract some - albeit not a lot - of outside investment back into Australia. Even the likes of Disney has been utilising Australian developers to build some mobile products.
"One of the more interesting results of a sector that's had to rebuild itself with limited resources and next to no support is how incredibly efficient the production processes have become," Reed says.
"The industry has had a rebirth and they largely did it on their own. Australia plays host to some of the very best talent in the industry, home grown and internationals, who have come here because of the unique community which has emerged from our journey. It isn't so much the economic attractions that should drive investors or publishers, but rather it's the talent and innovation the Australian industry is driving forward, unshackled and determined to produce amazing quality games for a range of players. For example, GREE Melbourne recently announced that they are launching their studio during Melbourne International Games Week. Crossy Road is another great example; they launched in 2014 and quickly became a global success and have since partnered with international entertainment giants, Disney Interactive."
He concludes: "One the biggest challenges has to be changing perceptions about games and the industry in general. This is particularly important at a government and institutional level where the focus is so heavily on commodities and interest in innovation is very limited. Australia has an unsophisticated investment sector, so the limited investment that has happened recently has come from overseas, which also means the revenues go there, too. Our continued focus has to be on demonstrating the value of a vibrant and growing digital games industry."