The Medium | Critical Consensus
Bloober Team's setting and story impress the critics, but the Xbox console exclusive falls short in key areas
Ever since the launch of Layers of Fear in 2016, Bloober Team has been steadily building its credentials as a creator of high quality horror games. Observer, Layers of Fear 2, Blair Witch; an unbroken run of releases that all mine a similar vein of psychological terror, always finding an audience, even if they never quite electrify the critics.
The Medium, which launched last week, is the Polish studio's most ambitious game so far, and by some distance its most keenly anticipated. This is largely down to its appearance at the Xbox Series X|S showcase last year, where its moody, dramatic trailer played a starring role. It was also one of a very small handful of games that were both exclusive to Microsoft's new consoles and had a solid chance of launching within a few months of the hardware.
Factor in a day-and-date release on Xbox Game Pass and Bloober Team had stumbled into being arguably the key release of the first six months of Microsoft's new generation. It is, perhaps, more pressure than Bloober Team had bargained for.
"It's some of the sharpest writing I've seen in a video game in quite a long time"

PC Gamer
While the studio's management has been quite open about its loftier goals with The Medium, critics have greeted it in a broadly similar fashion to Bloober's previous games. At the time of writing, The Medium had Metacritic averages of 76 and 71 on PC and Xbox Series X|S respectively -- slightly higher than Blair Witch, just below Observer, and almost identical to Layers of Fear.
The game's strongest reviews tend to come from critics who most bought into Bloober Team's story, which follows the titular medium, Marianne, as she tries to unravel the mystery of her own past and powers in a crumbling, Soviet-era holiday resort. PC Gamer's Leena Hafer, who gave The Medium an impressive 92%, praised the game for its unerring focus on telling that story in the best way possible.
"The Medium is exquisitely paced and plotted, with multidimensional characters and a complex, but not convoluted, supernatural mystery to uncover," Hafer said. "I had several running theories about what was going on at the haunted Niwa Resort that all made sense, but the true answer ended up being even more elegant and poignant than I guessed -- and yet the solution didn't come out of left field, M. Night Shyamalan style.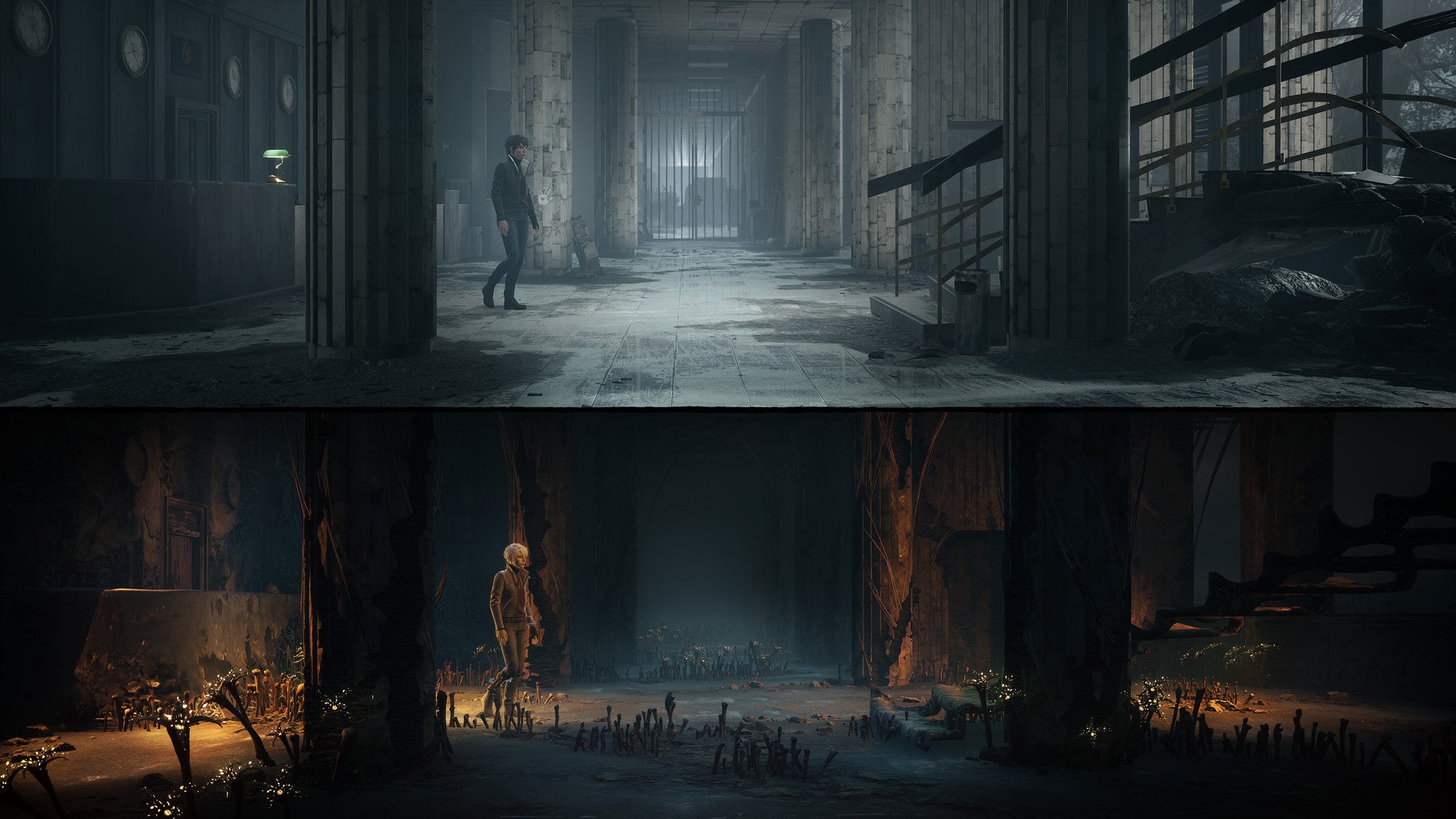 "Over its course, The Medium asks what makes a person evil, and what the difference is between the innately sadistic and those who are turned into monsters by cycles of violence -- though it doesn't apologize for anyone. In untangling these themes it explores domestic abuse and even genocide, but these concepts aren't displayed gratuitously for mere shock value. It's some of the sharpest writing I've seen in a video game in quite a long time."
While The Medium's story didn't receive such glowing praise from every critic -- some said it falls apart in the final act, while others praised a tense finish after a slow start -- almost everyone expressed admiration for the visual and aural landscape Bloober Team has created. With voice-work from Troy Baker, music from Akira Yamaoka, and art direction that spans both the real-world and a spirit realm that serves as reality's diseased mirror-image, The Medium is a fine achievement on an aesthetic level.
"The set-pieces reminded me of several games that have come before it -- Alice: Madness Returns, Control, Silent Hill, and even Portal 2"

Eurogamer
"But oh my lord, is it beautiful here," said Eurogamer's Vikki Blake, who "Recommended" the game to the site's readers. "I know it's weird to say that -- this netherworld is a burnt, broken place; it's not somewhere you'd choose to holiday -- but there's an undeniable beauty here, too, secreted between the alien flora, fungi and fear.
"The inspiration drawn from celebrated Polish artist Zdzisław Beksiński... is all over it, yes, but to Bloober's credit, the world it's painted is so much more than mere homage. As I progressed through Marianne's story, the set-pieces reminded me of several games that have come before it -- Alice: Madness Returns, Control, Silent Hill, and even Portal 2, to name but a few -- and given every single one of them is celebrated for its striking visual vocabulary, that can't be a bad thing."
Outside of these core pillars of story and setting, The Medium has proved more divisive. The game's key selling point are sections where Marianne navigates the real- and spirit-worlds simultaneously, both rendered at the same time and divided by a split-screen. While the concept itself is widely praised, the majority of critics believe that Bloober Team ultimately fails to deliver on its promise to a greater or lesser extent. As GamesRadar's Leon Hurley said in his lukewarm review, the dual-reality idea is "never really expressed in a way that feels innovative."
"Often the overall gist is still the usual locked door/find key idea -- there are doors in one world, a key in the other, and that's about it. I waited for a 'oh that's good' moment when the split camera sections did something clever, but it never came.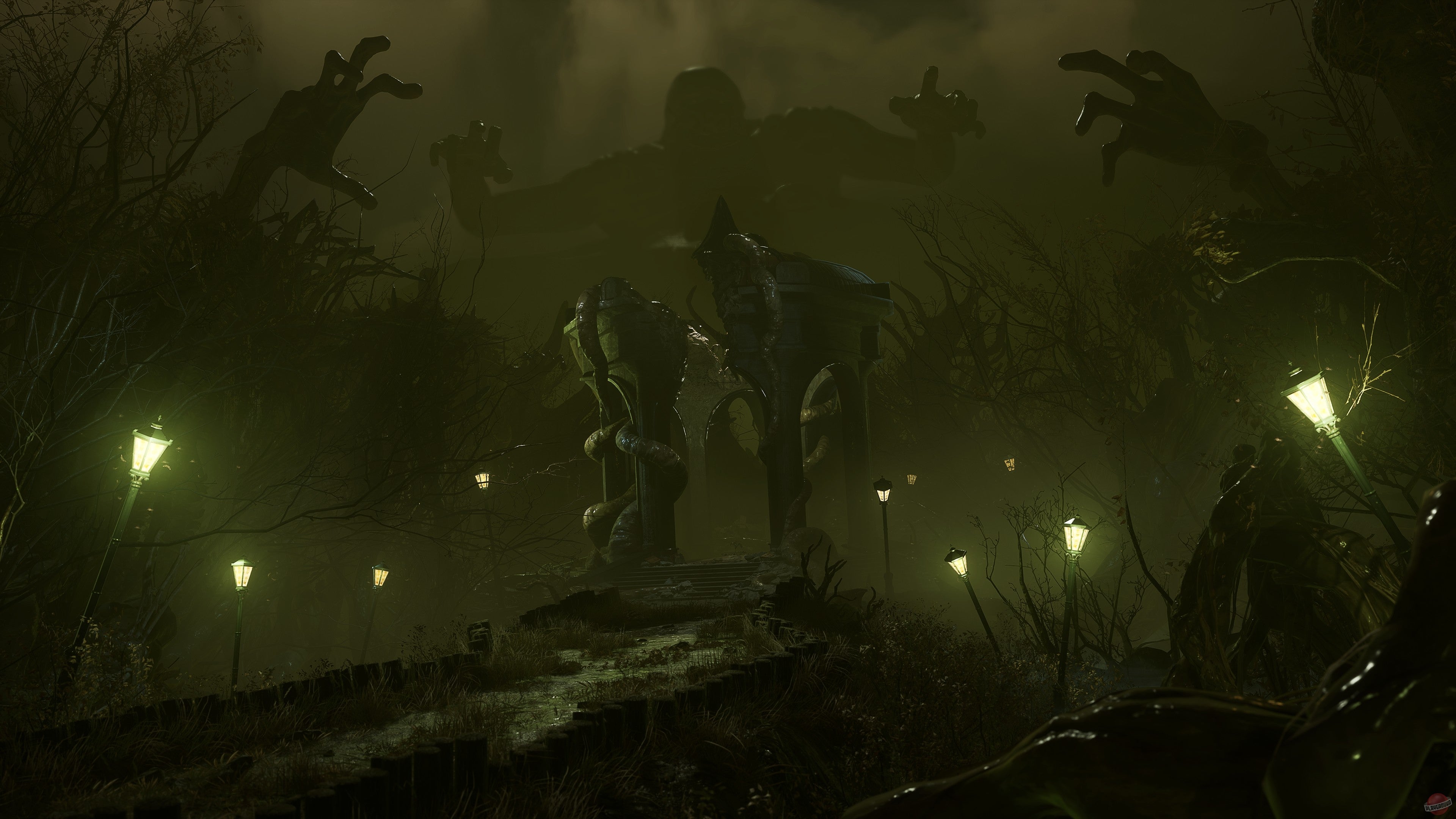 "It's a very controlling experience too. While there are some good puzzles, there's often a sparsity of things to interact with, making progress a simple job of matching up what little you're given, in the order you're meant to. There's a big lack of freedom to what you're actually able to do.
"At one point I entered and explored a room, wandering between a series of clearly important areas -- tables covered with items and so on -- that were inert, and apparently contained nothing of use. A few minutes later I found some arbitrary object that then created a breadcrumb trail to all the areas I'd previously discovered with the objects I couldn't touch before, now able to trigger sequential pieces of a story reward."
"Horror games shouldn't be boring or frustrating, yet that's what I felt a lot over the nine hours it took to finish"

Kotaku
PCGamesN's Jordan Forward had similarly mixed feelings about the degree of agency the player is afforded. Bloober Team opted for the fixed perspective and tank controls commonly associated with '90s survival-horror games, but despite being made in the late 2010s, The Medium can occasionally feel as slow and cumbersome as products developed 20 years before.
"Most of the time Marianne can only walk, occasionally she can jog, and every now and again you'll need to haul yourself onto a crate," Forward said. "Everything happens at a snail's pace. This isn't too tedious when you're regularly stumbling upon clues, but there are large stretches in The Medium where all you're doing is jogging and labouring over obstacles as a narrator simply reads out the story to you. Likewise, when you're one tiny clue away from progressing to a new area, only being able to move at a light jog as you scour several rooms is a gruelling exercise.
"The fact that The Medium's sluggish controls and repetitive puzzle mechanics do little to distract from its mysterious narrative is a testament to Bloober Team's proficiency in building and sustaining atmosphere. As you approach the conclusion of Marianne's story, you'll definitely be tired of lengthy climbing animations and long sections where you're just jogging, but her quest to discover the fate of Niwa had me hooked pretty early on."
While there are outliers at both ends of the scoring spectrum, most critics seem to land in this middle-ground -- aware of The Medium's flaws and shortcomings, but engaged enough with its strengths to find it satisfying, and perhaps frustrated at a case of potential unfulfilled.
"It's a shame, because I did enjoy the world Bloober Team had created and many of the cut-scenes were fantastic. I also dug the idea of playing in two different realities at once," said Kotaku's Zack Zweizen. "But so much of The Medium just didn't connect with me. Horror games shouldn't be boring or frustrating, yet that's what I felt a lot over the nine hours it took to finish the game. Some wonky controls and performance issues didn't help improve things either.
"In a different reality, I could see this game being something special. And it might, like so many other horror games and movies, go on to become a cult classic. But in this realm, for me, it just doesn't come together."