The many merchandising methods of Activision
The publisher's Philippe Bost discusses how game brands from Overwatch to Crash Bandicoot are shaking up the licensing industry
Video game merchandise is nothing new, but publishers are constantly experimenting with fresh ways to capitalise on their IP beyond the medium itself.
Activision Blizzard, for example, formed a new division last year labeled the Consumer Products Group, dedicated to creating everything from apparel to toys and collectibles out of the publisher's many brands.
Now in its second year, the department has secured partnerships with the likes of Lego, Hasbro, Nerf and even lifestyle fashion brands like Supra and New Era - but has been surprised at how slow licensors have been to recognise the momentum of the games industry.
"The licensing industry over the last few years has been fairly flat, and many retailers and manufacturers are seeing video games as an opportunity," Philippe Bost, VP of international consumer products for Activision Blizzard, tells GamesIndustry.biz. "They see that the new generation are into video games - of course you know that, but that's something the licensing industry is still learning.
"So we're here to tell that story, tell them about how engaged the new generation is with video games, how the audience also watches Twitch, watches esports - all the things [games firms] are familiar with, we're telling this story to the traditional licensing industry and everyone is interested."
"Some of the people buying the Lego figures might not have even played Overwatch, just seen the movies on YouTube"
The publisher's Consumer Products Group has, in part, been trying to raise the international profile of its brands, with Bost admitting Activision has been rather US-focused in the past when it comes to merchandising.
But while the group's efforts obviously include creating products for avid fans of the publisher's portfolio, further monetising an established audience, Bost emphasises that licensing partnerships can help to reach a broader audience.
"Video game players are very passionate and engaged," he says. "So our first goal is the satisfaction of our fans. Blizzard does that very well, through its Gear Store where we produce our own stuff. We manufacture these products and then we sell it directly to the fans - things like the high-end statues and apparel for Warcraft or Overwatch. We are very good at doing the right product for the right price targeting the right audience, so that's why it's a business model that's very successful.
"Now we intend to expand that business model to third parties. That's why we have partnerships with Hasbro and Lego for Overwatch. And so traditional players in the licensing arena are seeing Overwatch and other video games as an opportunity - not only for the hardcore player but also for a mass market. Overwatch, for example, has short films telling stories about most of the characters - so some of the people buying the Lego figures might not have even played the game, just seen the movies on YouTube."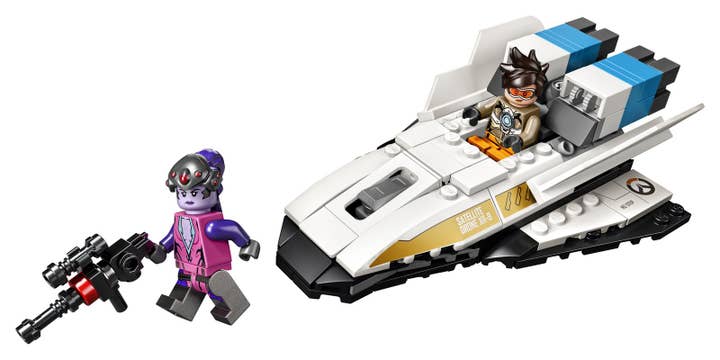 Lego historically has a much younger audience than many of Activision's brands. We've already discussed with Bost the availability of children's apparel for the 18-rated Call of Duty series, but are the Overwatch Lego sets in danger of selling a 12-rated franchise to underage kids? Bost says Activision is being careful about this.
"For the first year of [this partnership], we're really focusing on bringing a video game to life as Lego," he says. "It's really a product for the core fans. In future, we can start to be more creative and go to a younger audience, but our intention is to target core fans.
"These are not brands that are going in and out [of licensing], they're going to be around for 10, 20 years"
"That's why, in terms of retailers, we are going to go mostly to GAME, GameStop, MediaMarkt and those sort of stores. It's more about going to our natural audience."
He adds that, just as Lego has an avid adult audience, the Overwatch sets are also likely to appeal to what he refers to as 'kidults', as are many of the toy-like products his group produces.
"If you look at the UK, £1 of every £9 spent on the toy business is adults buying toys for themselves," he claims, citing an NPD report earlier this year.
Another facet of video games that has helped Activision's consumer products group attract potential partners is the level of engagement its brands can offer. As Bost observes, the average player of something like Call of Duty, Overwatch or Destiny plays the game on a daily basis.
"That's like watching a movie every day, so compared with traditional licensing, that's a lot [of engagement]," he says. "And the connection with the characters in video games is very strong because you are the character. When you go to watch a movie, you might see a superhero. Here, you are the superhero. That's why you have cosplay, that's why you have players with a very strong connection to the characters.
"And again, we have storytelling because in Overwatch we have short movies explaining the stories behind the characters, their personalities - we have a lot of different personalities, so everyone relates to different characters.
"We have a long plan for this. These are not brands that are going in and out [of licensing], they're brands that are going to be around for 10, 20 years. We have a very nice story for the licensing industry, bringing a brand that people love, that has a large audience, and that's why people like Lego, Hasbro and Uniqlo are coming to us."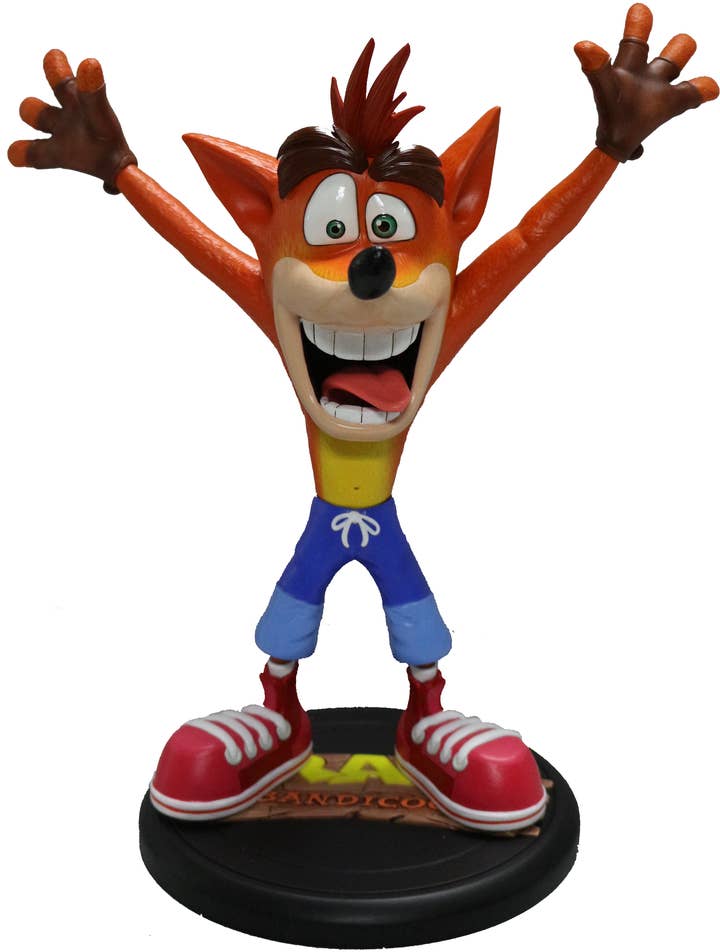 Crash Bandicoot is a prime example of brand longevity. While it has not been persistently prominent since its 1996 debut, last year's revival proved the IP still has some pull - and Bost tells us this isn't just limited to sales of the N.Sane Trilogy.
"Crash was very successful last year, and so was licensing around it," he says. "We sold very well, and this year we have more licences coming to Crash. And because they were successful last year, most of the licences that worked with Crash last year are also doing Spyro now."
Just as there is crossover between the two retro platformer series, many of the publisher's other franchises appeal to a similar audience - most notably Overwatch, Destiny and Call of Duty. But licensing is not a one-size-fits-all approach, Bost tells us, with a different strategy required for each series.
"Call of Duty is 18+ so there's clearly a big difference, and you also have a yearly cycle," he explains. "Every year there's a new game, so we have two licensing programs - one for the new game, and one for Call of Duty overall.
"With Overwatch, we also have two separate programs: one for the game, and one for Overwatch League. The latter is a sports program, so it's similar to traditional sports [merchandising]."
The Overwatch League has been something of a learning curve for the Consumer Products Group, with Activision expanding its plans as the esports competition has taken off. Most notably, it has begun securing licensing agreements around apparel based not just on the League or the game itself, but some of the teams so fans can bear the colours of their favourite squad - again, much like traditional sports.
As the League grows, so do the opportunities for Bost's departments. Growing the competiton from 12 teams to 20, for example, offers more possibilities for team-specific merchandise.
But while the Overwatch League continues to grow, Activision Blizzard is not rushing its esports efforts with other franchise. Competitions around Call of Duty and Hearthstone rumble on, but Bost is determined to hone the licensing strategy for Overwatch before applying it to these series.
"We're going to make sure Overwatch is successful first, and then we can think of other opportunities," he says. "We're really capitalising on Overwatch but this is only the beginning - we have a lot to do, so that's why we need to deliver the Overwatch League well and after that we can look at other esports opportunities. The opportunity for esports in China, for example, are so big but let's get this right first."