The Legend of Zelda: Tears of the Kingdom fends off Street Fighter 6 to retain No.1 | UK Boxed Charts
UK Tears of the Kingdom retail sales now bigger than Ocarina of Time on N64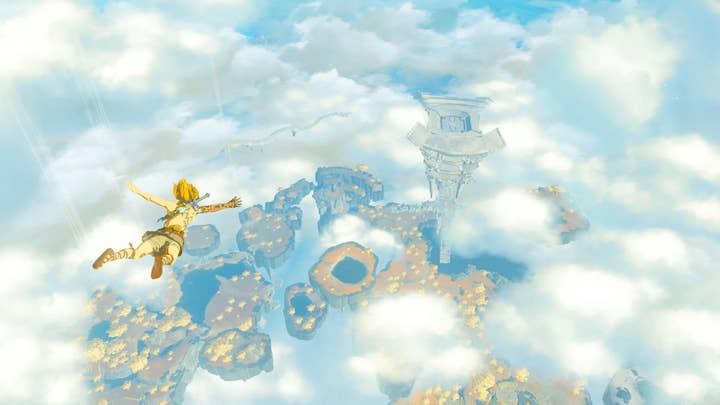 The Legend of Zelda: Tears of the Kingdom scores its fourth straight No.1 in the UK boxed charts.
In boxed sales alone, it is now the third best-selling Zelda game in UK charts history, and has now overtaken the N64 release of Ocarina of Time from 1998. It sits behind 2017's Breath of the Wild and 2006's Twilight Princess.
Globally, Nintendo announced 10 million sales in one weekend, which means we know it's already the second best-selling Zelda game of all time behind its predecessor, Breath of the Wild. Nintendo's data includes digital.
It comfortably holds off competition from Street Fight 6, which debuts at No.2 in the UK charts. It's not a strong physical showing for the Capcom game, certainly when compared to the popularity of its Resident Evil games at boxed retail. However, the vast majority of its sales will come via digital channels, and so its boxed performance won't tell us a great deal on how the game has truly done.
79% of its boxed sales were on PS5, 13% on Xbox and 8% on PS4. When digital comes in, expect Xbox's share to be a little better.
Elsewhere, FIFA 23 falls a place to No.3 after a 4% sales dip week-on-week, Hogwarts Legacy is down to No.4, despite a sales increase of 11%. And Mario Kart 8: Deluxe also drops a position to No.5, but sales are up 10%.
When it comes to new releases, there's just one in the charts, Company of Heroes 3: Console Edition, which debuts at No.32.
In terms of recent releases, Star Wars Jedi: Survivor drops out of the Top Five and is at No.6 (sales down 7% week-on-week), LEGO 2K Drive is now at No.17 with a slight sales fall of 8% in its third week, and -- a rare thing to see -- Farming Simulator 23 on Switch increased its sales during it second week. Unit sales sales grew 6%, although the game did still fall from No.21 to No.25.
Last week's Lord of the Rings: Gollum has disappeared from the Top 40 entirely. And just sneaking into the charts this week is an Evercade game. The Evercade Team17 Amiga Collection 1 debuts at No.40.
Here is the GfK UK Boxed Top Ten for the week ending June 3, 2023:
| Last Week | This Week | Title |
| --- | --- | --- |
| 1 | 1 | The Legend of Zelda: Tears of the Kingdom |
| New Entry | 2 | Street Fighter 6 |
| 2 | 3 | FIFA 23 |
| 3 | 4 | Hogwarts Legacy |
| 4 | 5 | Mario Kart 8: Deluxe |
| 5 | 6 | Star Wars Jedi: Survivor |
| 7 | 7 | The Legend of Zelda: Breath of the Wild |
| 9 | 8 | Animal Crossing: New Horizons |
| 8 | 9 | Grand Theft Auto 5 |
| 14 | 10 | Nintendo Switch Sports |