The Generation Gap
The Xbox One and PS4 are finally here, but how will this generation take shape? Crytek, Guerrilla Games and Oddworld Inhabitants have their say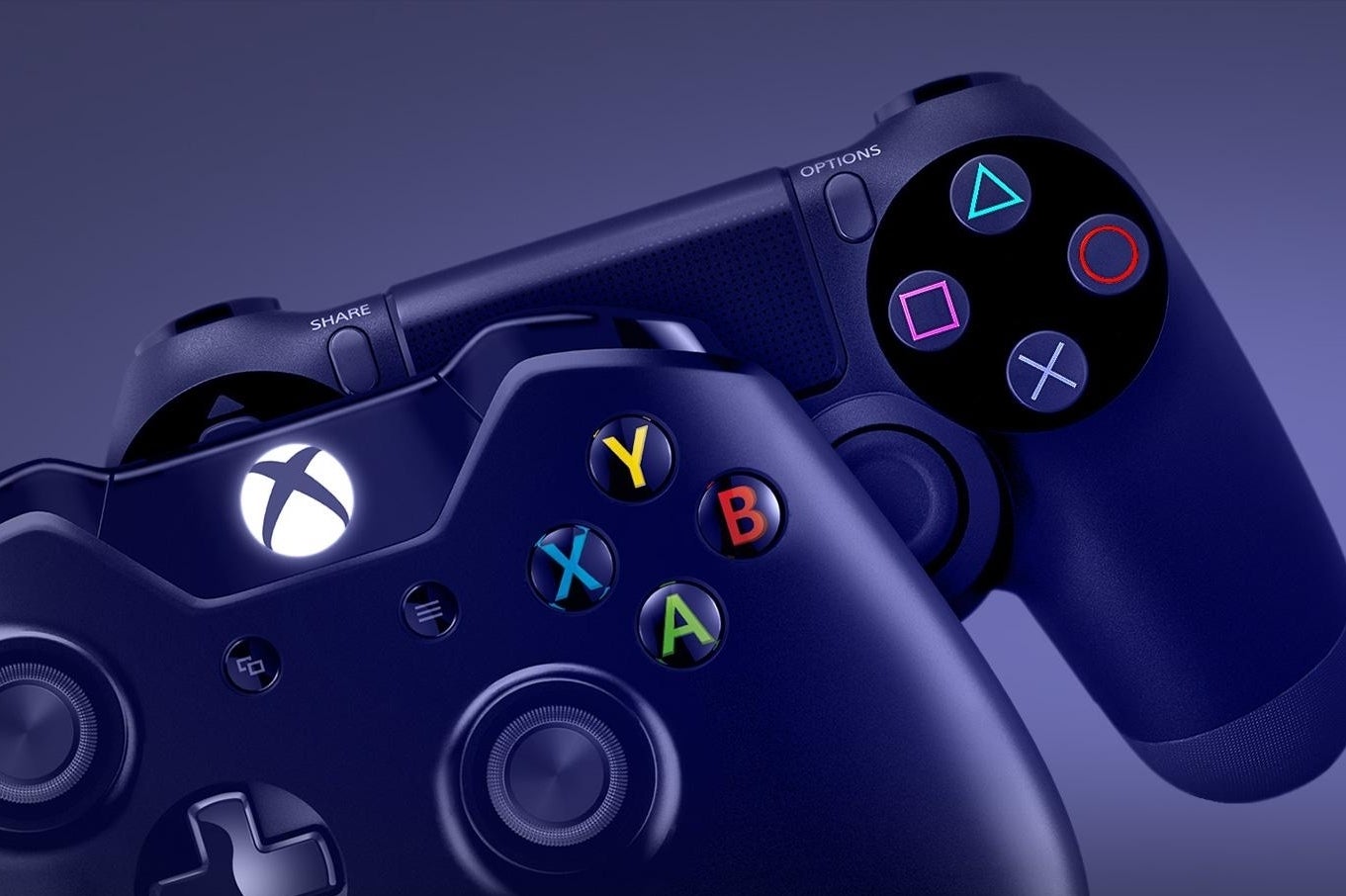 In less than a week, both the PlayStation 4 and the Xbox One will have launched in the world's most lucrative console markets. If you had to plant a flag to mark the start of a new generation, you'd do well to find a more appropriate spot.
Well, praise be. Microsoft was justifiably lambasted for its early direction and messaging, but the ill-feeling created by that string of fumbled choices was untroubled by all subsequent attempts to retrench and appease. Since then, Sony has walked a blessed path; not exactly free of mistakes and questionable decisions, but bolstered by the knowledge that the scrutiny of both the press and the forum-dwelling public was focused elsewhere. Perhaps now hard numbers can replace the speculation and supposition. Perhaps now we will be able to see the true measure of the policy reversals and resolution deficiencies.
"If you look at the PS3, people only started to get the most out of the system at the end of the cycle, but that's five or six years on. That's terrible"

Nick Button-Brown
There is, after all, a bigger picture to consider. It can be fun to get lost in the manufactured rivalry of a console war, but both Sony and Microsoft understand that this generation must be about more than the chips in their little - and not so little - black boxes. Gaming has never been more popular, or more culturally prevalent, but a lot has changed since the console companies last played this billion-dollar crapshoot.
So much of the industry's recent growth has happened away from the traditional world of AAA blockbusters, where audience gains have been handily outmatched by soaring expenses. The early debate may be dominated by familiar concerns over framerates and dots-per-inch, but the terms of this generation will be different from the last. Sony's mistakes with the PlayStation 3's esoteric architecture didn't go unnoticed by either party, and it shows in the hardware.
"The last generation created a bunch of artificial work. You had to do things in a very different way and, in the end, it wasn't like you got a massive amount of technical performance out of it. It was time that didn't go into making the games better," says Nick Button-Brown, general manager at Crytek.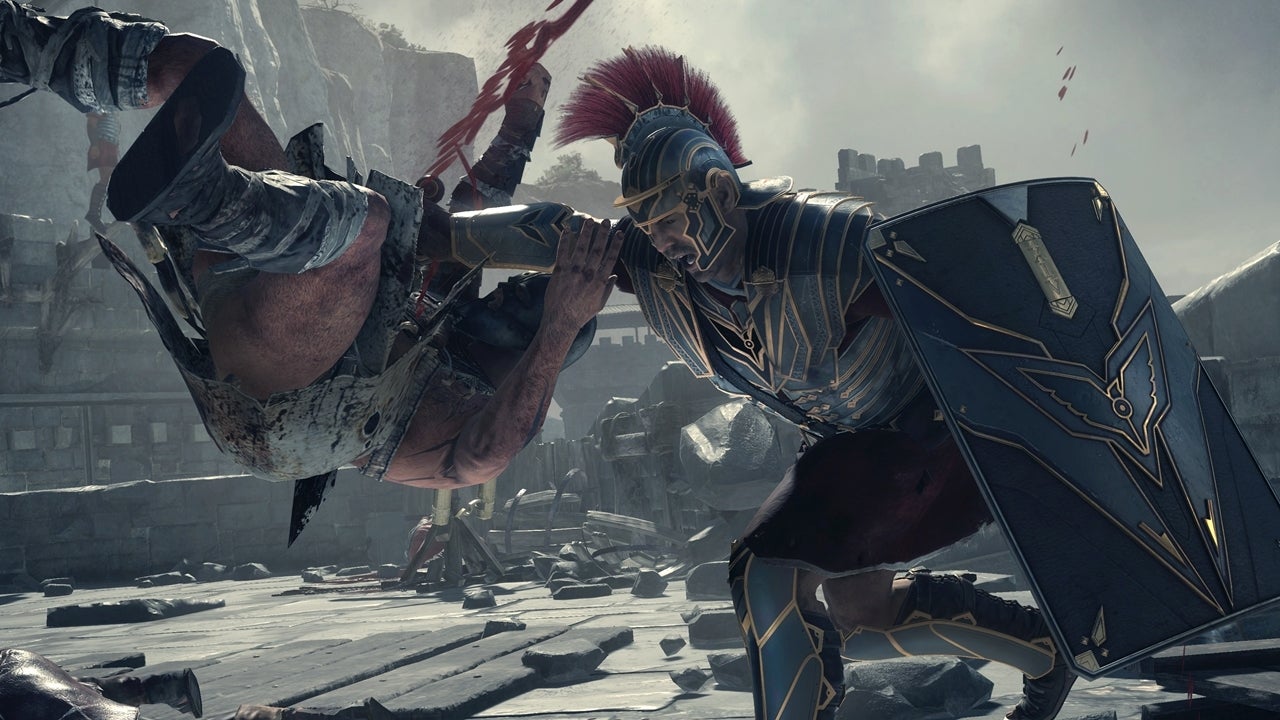 "I like the fact that, this time, it's all built on architecture that we can understand. If you look at the PS3, people only started to get the most out of the system at the end of the cycle, but that's five or six years on. That's terrible. I want to start getting at the most nearer the start. That's the advantage with simpler and more similar architecture - we'll be seeing much more from the first games out."
Crytek is the studio responsible for Ryse: Son of Rome, a standard-bearer for the Xbox One. Button-Brown admits that, while setting a visual benchmark was the not the main objective of the project, it was a side-mission of sorts, and the pride with which he describes Crytek's work indicates that he considers the mission very much accomplished. The smoke, the fire, the beads of sweat running down the lined, wrinkled faces of the characters, the way those characters plant their feet; these are, he boldly claims, new heights for console gaming.
"I do think we're going to set a visual benchmark; it's going to be very difficult for anyone to beat our visual performance. We put a lot of work into facial, a lot of work into animation, just making it all feel much more real," he says. "Is there further we can go? Definitely. We have some high-end cinema tools that don't run in real-time even on high-end PCs now - we're talking one, two frames per second. Eventually, we'll be able to run those in real-time."
"We talk to publishers a lot, and one of the most painful questions is, 'Tell me what next gen gameplay is gonna be?' It's not something you can define"

Nick Button-Brown
In the absence of stiff competition, Ryse has as strong a claim to the pinnacle of visual excellence as any other launch title, but Button-Brown understands that such victories are short-lived. After all, in blockbuster development, a better looking game is always just over the next hump of the release schedule. Crytek will no doubt persist in that direction, but the impact of this generation's visual performance will not be as profound as the jump to HD, and the differences between the PlayStation 4 and Xbox One hardware will matter less still. This time, exactly what constitutes the "cutting-edge" will be harder to pin down.
"There's always more we can do [visually], but I do think you reach a point where, for the user, they feel that it looks as good as it's going to get, and they're not going to see a huge difference between [the consoles]," he says. "For us, the leap is about the details. It's not about one or two big things. It's about being able to do small things much better: more stuff on-screen, more AI, more physics."
It would be churlish to ignore the fact that Ryse has failed to stir the imaginations of the critics, eliciting unanimous praise for its visual detail and precious little else. My interview with Button-Brown was conducted prior to the publication of those reviews, but even then he was cognisant of the gamble creating a launch title for this particular generation represented. In the past, there were obvious, powerful hooks for developers to work with - the advent of 3D graphics and HD graphics, the availability of a hard-drive, online play as a usable tool - but this generation is more diffuse.
"Going into launch, I don't know whether we've spent the resources in the right place. I don't know whether we've focused our efforts in the right place. I'm only going to know that when people get to buy it," he says.
"We talk to publishers a lot, and one of the most painful questions is, 'Tell me what next gen gameplay is gonna be?' It's not something you can define. Nobody delivers gameplay because it's next gen; you're delivering gameplay because it's good. That's one of the things we struggled with [in Ryse's E3 demo]. We showed a cut-down version of the gameplay and we were criticised for that. We didn't see that coming. We were too close, and we cut it down further than people wanted to see."
However, while the criticisms leveled at Ryse may well be justified, a part of the problem may be that, at the dawn of a new generation, nobody is quite sure what they want to see. They only know what has gone before, and will resist any attempt to smuggle what are regarded as the bad habits of the past into the $400 future. Ryse signalled its intent with combat that closely resembled a QTE. That was never likely to go down well with the press, who instantly suspected Crytek of trying to coast on graphics alone.
"The generational leap is not as clear cut now," Button-Brown admits. "Maybe in a year's time we'll have a better understanding of what the leap really is this time, as people start playing things and we start to see what really matters. I think with hindsight we'll be able to look back and see, 'yeah, that was the big step.'"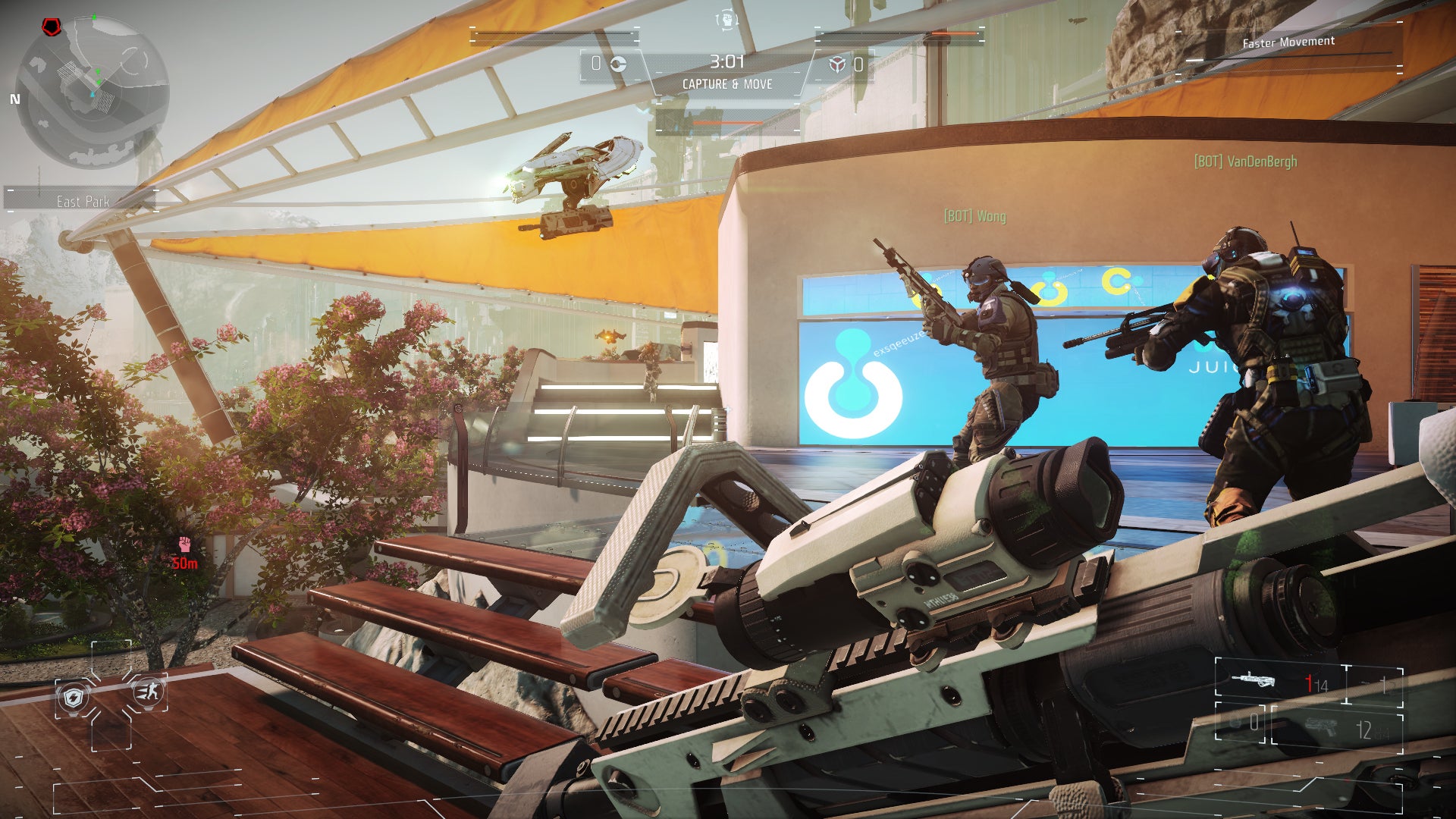 Perhaps it's naive to expect more clarity on what might define this generation from developers working so closely with the hardware, but in any case, that would be no slight against Crytek. Apart from Kinect 2.0 on the Xbox One - which may finally have the hardware to honour some of the promises made four years ago - in terms of new game experiences there isn't an obvious wellspring for original ideas on either console. Indeed, the most obvious differences in the early days of the generation are likely to be found in the service layer: social integration, voice control, multimedia functions, and other areas often dismissed as secondary to the tasks for a which a console should be designed.
This is one of the key ideas I took away from my conversation with Michiel van de Leeuw, technical director at Guerrilla Games. Essentially, the moment-to-moment experience of established genres will remain the same, but innovation will arise from, "a deeper, underlying layer."
"It's not like we have that one gizmo to make everything really good or different, but the way that the operating system and the games work together, it's much more of a marriage of those two things," says van de Leeuw. "It's a much more holistic approach to the console. How do people use it? How do people want to use it? How do we make sure that every hour of using your console is an hour spent having fun? And almost nothing is more fun than sharing experiences with other people. It's all integrated, and under the hood there's a lot of complexity to make sure that you don't notice it. A lot of magic is necessary to make it look simple."
"I think we're coming to the day where the amount of effort you have to put in to squeeze more out of a console, it's questionable whether it's worth it"

Michiel van de Leeuw
As a subsidiary of Sony Computer Entertainment and the developer of a key launch title, Guerrilla Games was part of the inner circle that formed around Mark Cerny during the PlayStation 4's creation. The most taxing problem, the subject of the most meetings and debates, was how to improve the experience around and outside of the games - streaming, background downloads, switching between applications, and so on. For Cerny, "immediacy" was a watchword.
When it came to the fundamental hardware architecture, however, van de Leeuw says that the directive was relatively simple: "give us more...as many graphical gizmos as you can afford." The extra power was a given rather than the main focus.
"I like to ask people about what the next generation should be about, and everyone says, 'it has to be a photo-realistic, and everything has to be more. There has to be thousands of people and blah, blah, blah.' But why is that fun? If you have 1000 people around you, do you feel more attached to them than if you just had one or two? Technology does not immediately result in a more satisfying experience. The first layer that people think about is better graphics, more of everything. And then they think, 'What do I need more of? I don't know, really, but there must be more of something'."
There it is again: the great, unknowable 'something' that, nevertheless, everyone is waiting impatiently to see. Killzone: Shadow Fall has fared better with the critics than Ryse, but the expectation of clear, identifiable progress is used as ammunition in the majority of its negative reviews. For van de Leeuw - who also spoke to me prior to the publication of his game's review scores - launch titles are not necessarily supposed to alter the way people look at games as a whole, but he also makes no secret of the increasing complexity of productions on the scale of Killzone. More power can make life easier in some respects, but certainly not all.
"You have to focus on 1000 things at the same time, and at the same time as that you need to grow your company, because you need more people to focus on all of those things. That, by itself, becomes a problem, because it becomes difficult to manage the complexity brought by all of those extra people. It's very challenging.
"We're working with first-person shooters, and look at how incredibly complex these things are. You're not just selling one game: you're selling a movie, and a game, and a multiplayer experience that needs to fit with eSports, and it's all packaged together. And it all has to be good, because the competition is incredibly, and increasingly, good."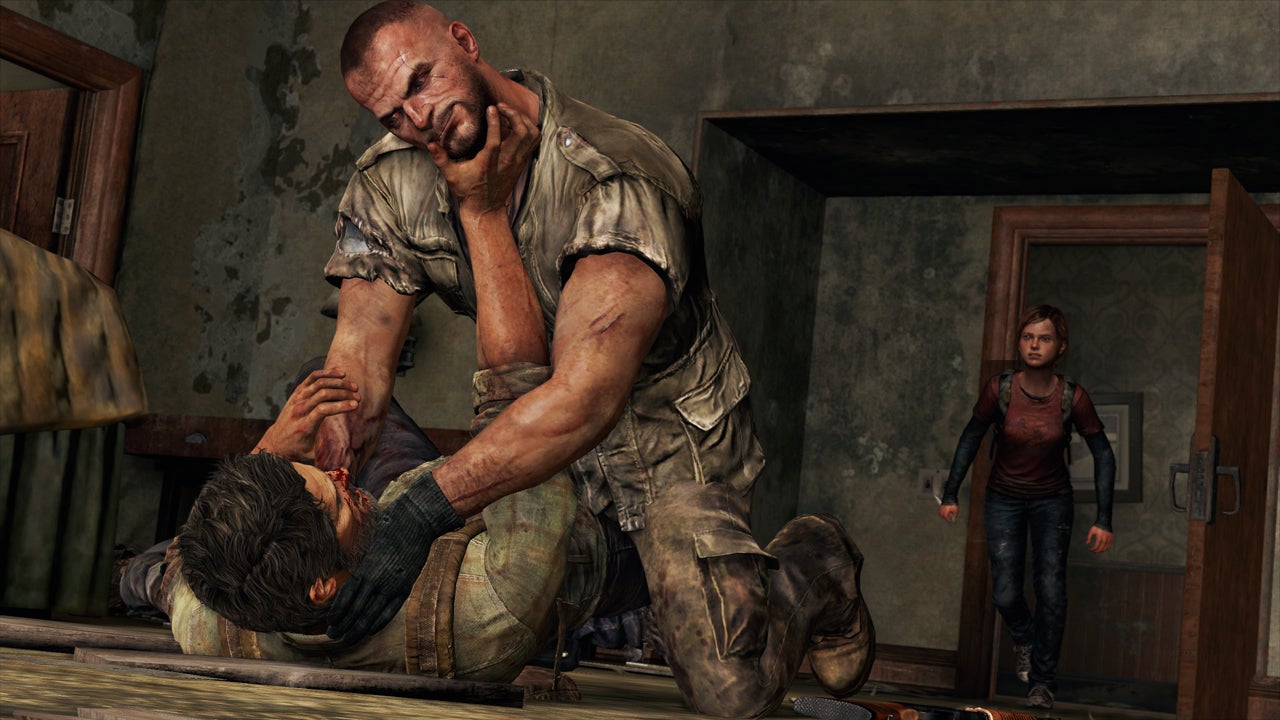 Indeed, it is the progress evident in individual games, rather than the super-charged hardware, that truly plants a gauntlet at the feet of the industry's developers. Umpteen gigabytes of GDDR5 memory is not nearly as powerful a motivator to do better work as the release of, say, The Last of Us or The Walking Dead. New hardware may give developers more options, but the real skill lies in making the right decisions. When there is enough of an installed-base to offer a safety net, van de Leeuw says, the industry's most talented developers will start taking creative risks, and new genres will emerge.
But will that innovation be exclusive to a specific platform? When a consumer makes their decision to buy either a PlayStation 4 or an Xbox One, is the potential for new ideas a relevant factor? From the developer side, ven de Leeuw says, the differences in the hardware of this generation may not offer the sort of rewards that Naughty Dog and Guerrilla wrung out of the PlayStation 3's distinctive Cell processor. Today, with teams spiralling into the hundreds, budgets on the rise and a dozen other platforms to consider, the emphasis is on efficient tools and flexible engines. Microsoft and Sony made a conscious choice to be more similar than different in terms of architecture, with developers' needs firmly in mind.
"Being able to squeeze more out of the console by really focusing on it allowed us, in the past, to create experiences that couldn't be done, or would be much harder to do if we had to split our focus. But I think we're coming to the day where the amount of effort you have to put in to do that, it's questionable whether it's worth it.
"Our games are getting so big. We try to make our experiences richer for gamers, but at some point... there are pros and cons. Sometimes we wished that things were easier. The [PlayStation 3] was difficult to program for, but I still sometimes I miss it because it was also very powerful. You could do a lot of stuff that's still very difficult to replicate, but the time for bespoke architectures is slowly going away.
"If you look back, raw assembly and raw power were what enabled new experiences. Nowadays, experiences are defined or limited by how efficient our toolsets are, how smooth our workflow is, how quickly we can develop, and how much time we have to spend on mundane distractions... Bespoke architecture allows you to do cool and crazy stuff, and from a technical point-of-view I'm still in love with that sort of thing, but I have a 230-person studio that wants to make a killer title."
"The teams are getting larger and the risks are getting higher. We're trying to do a lot of procedural stuff in this next generation to keep costs under control"

Nick Button-Brown
Despite what many executives have claimed in calls to their investors, both van de Leeuw and Button-Brown either strongly imply or directly confirm that the cost of making those "killer titles" will rise this generation - not to the same degree as they did with the Xbox 360 and PS3, perhaps, but certainly beyond the already precarious conditions that exist today. While we pore over screenshot comparisons, declaring winners and losers over slight differences in observable visual performance, it's worth considering what any third-party would actually stand to gain from making one version of a game significantly better than another. Indeed, at companies like Epic, EA and Crytek, the emphasis has been on creating cost-saving tools that work seamlessly across all platforms, effectively glossing over aspects of the hardware that could lead to substantial gains in performance. First-party developers will still pursue that, of course, but, according to Button-Brown, for everyone else the base-level of AAA acceptability now sits at a daunting height on both platforms.
"If anything is just okay, it's now terrible. 'Solid' is a failure. You now have to be so good," he says. "The teams are getting larger and the risks are getting higher. We're trying to do a lot of procedural stuff in this next generation to keep costs under control. It's one of the ways we're trying to keep that down, but it's still a cost increase. Each asset needs to be so much better, so much more defined, than it was in the previous generation. No amount of procedural is going to change the fact that your underlying asset just has to be that much better."
All of that hard-scrabble at the top end of the industry - essentially, fewer companies using more resources to create and market a smaller number of increasingly large games - will have a clear upside for independent developers. Indeed, right now, the beneficial ramifications of Sony's decision to court indies as early as possible is arguably the most significant difference between the PlayStation 4 and the Xbox One. It always felt like a smart move, and that feeling will be further justified as the paucity of $60 blockbuster releases becomes more apparent.
Microsoft's early digital strategies and the Xbox One's evidently underpowered hardware may have monopolised the headlines, but Oddworld Inhabitants' Lorne Lanning believes that it's Microsoft's belated effort to secure the diverse, free-flow of content from the indie sector that has truly given Sony the advantage. That reluctance to open up the Xbox platform, he argues, is tied to a big-business mentality that no longer works in a connected entertainment medium - the very same mentality that led to the unanimously derided online check-ins and multimedia focus that dominated the Xbox One's early messaging.
"ID@Xbox was a bittersweet victory," Lanning says. "If you have your ear to the ground today, you could see that those policies were going to blow up in its face, particularly when you see what [Sony] was doing. That was an old way of thinking, a way of thinking that was all about control. It's a trickle down from being a monopoly. There's a reason there was a class-action suit [against Microsoft]. There's a reason there was an SEC, antitrust thing. There's a very good reason for that. They wanted to control everything. The people who made those policies were still thinking very much in that way, and it blew up in their faces."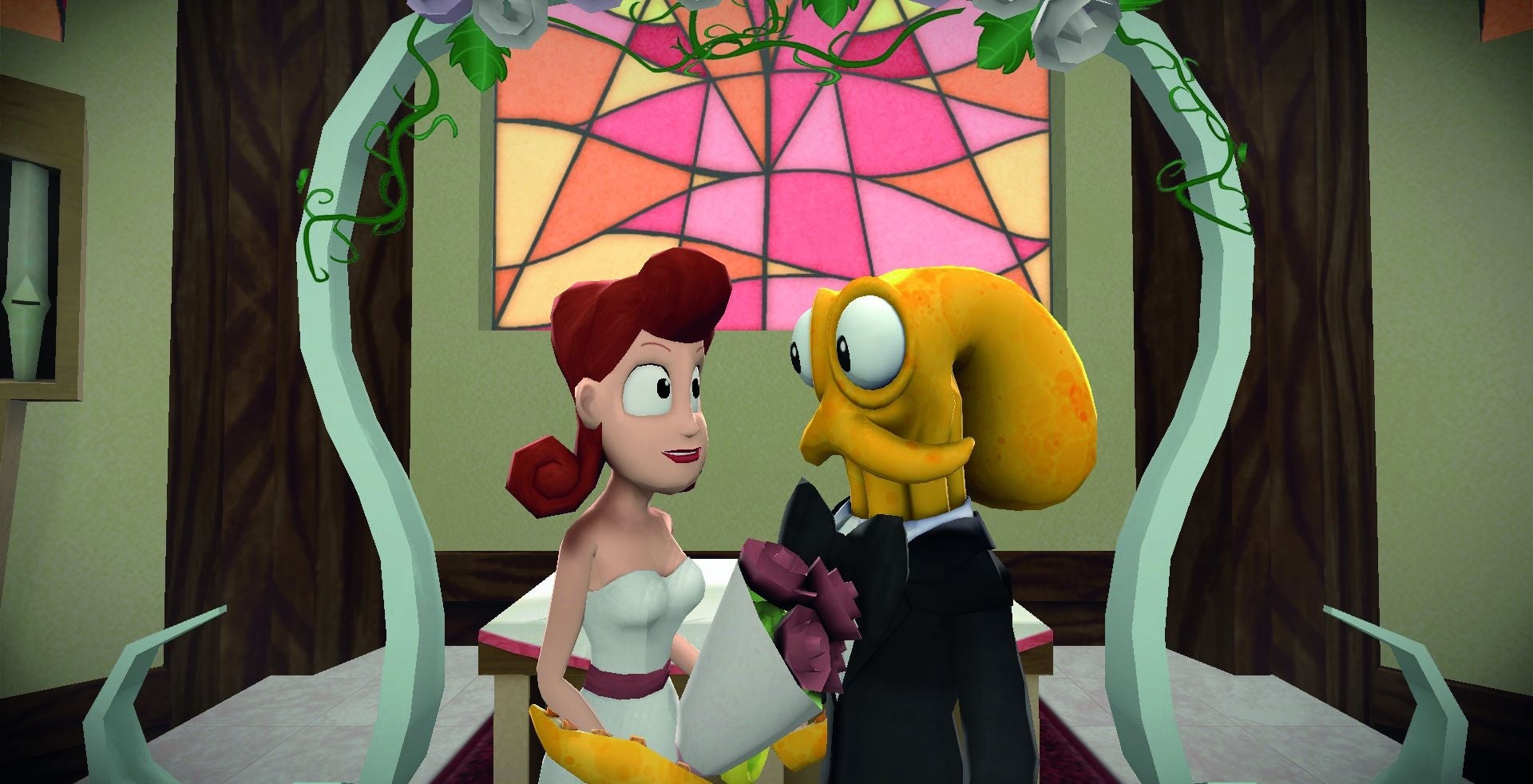 For Lanning, this will be a generation defined by consumers getting what they want, rather than what they're given. The generation where consumers wrest control of gaming back from the companies that have controlled it for so long - platform holders, publishers, retailers - and seek satisfaction from the most agile creative forces. There may be some lingering resistance from those with vested interests in established models, but Lanning believes any company seeking to stand in the way of this intractable change is unlikely to emerge with much credit. There will be more products offering a wider variety of experiences than on any previous generation, with price-points to suit every wallet. The lines of communication are wide open. There is nowhere left to hide.
"In the years to come, the big properties at E3, the $100 million properties, they will have started off in the indie space"

Lorne Lanning
"As people are becoming more informed and more connected, the shenanigans are becoming more transparent. And with that, what we'll get is more diversity," Lanning says. "The industry made up of five publishers really isn't that long ago, and now what's going on? How many self-publishing indies are there that can get a 1.5x return on each game and keep building? Maybe they can't grow and be 500 people by the next year, but they can add 5 more by the next year."
I mention the prevailing fear that the marketplaces on the Xbox One and PlayStation 4 will become too crowded - that by making consoles a more accessible place for independent developers, they will lose the focus that created huge successes like Castle Crashers, Super Meat Boy and Braid. For Lanning, it's a worthwhile trade, and one of the most important ways that indies need to "grow up" to take advantage of the incredible opportunity this generation represents. The Battlefields and the Assassin's Creeds will continue to exist and thrive, but the average consumer knows that already. What they don't know about are games like Octodad, Below and Everybody's Gone to the Rapture, and more fool the studio who leaves it up to Microsoft or Sony to raise their profile.
"If we sell a game now for $10, we get $7 on digital networks. Once upon a time, we weren't even getting $7 on a $60 game," Lanning says. "It's a whole different thing, but you have to bring your own visibility. That's your responsibility. Beyond just designing the game, we have to design how to build the relationship with our audience. People know that they want the GTA and the Call of Duty, and they're gonna be on both systems. But they also want the surprises, and they want to experiment with those surprises at below the $60 price range. The audience always wants more choice.
"The biggest earners are gonna be the big AAA titles, because they have the $100 million marketing campaigns. You can't compete with that. But in the years to come, the big properties at E3, the $100 million properties, they will have started off in the indie space. They're gonna innovate cheaper, faster and more with their audience right away. That's a guarantee."