The Game Awards sets new viewership record with 83m livestreams
At the peak of the event, there were 8.3 million concurrent viewers worldwide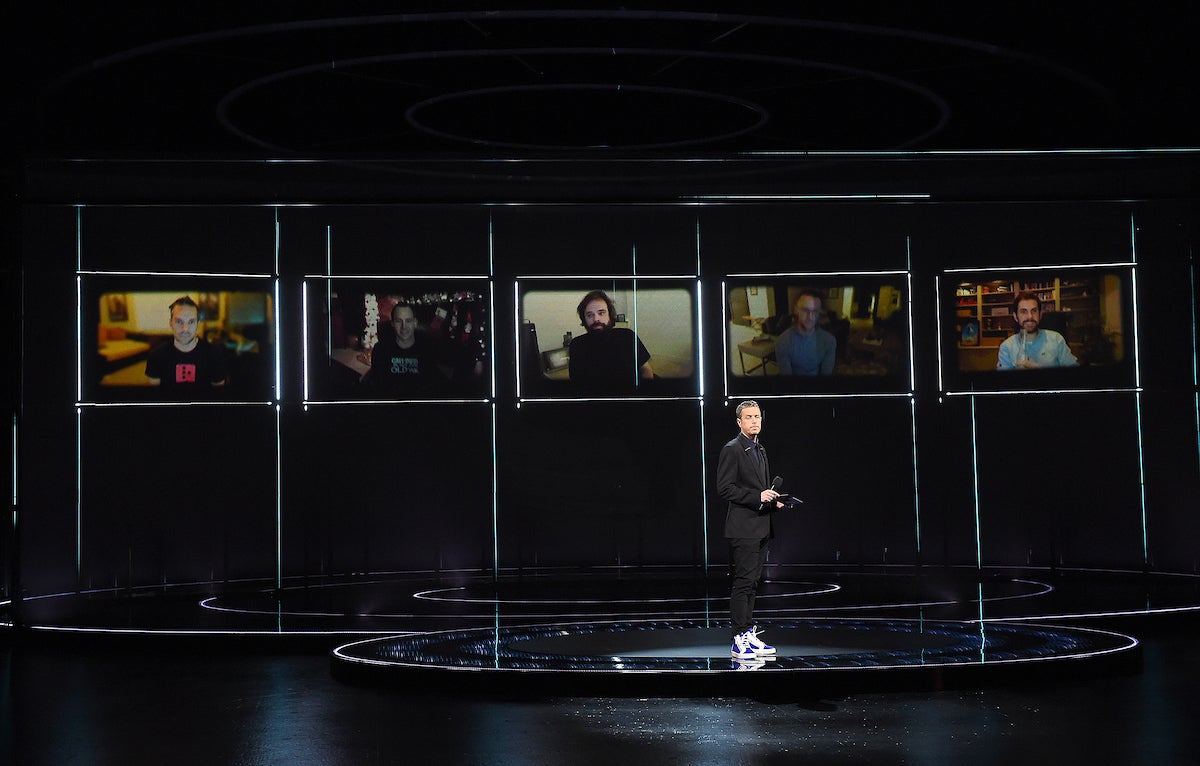 The Game Awards' audience grew 84% year-on-year, reaching over 83 million livestreams for its 2020 edition, which took place last week.
At the peak of the event, there were 8.3 million concurrent viewers worldwide (compared to 7.5 million in 2019), as the year-end celebration was streamed across 40 different networks. Twitch alone accounted for 2.63 million concurrent viewers globally at its peak, which is more than double compared to last year. Viewership also doubled on YouTube, though The Game Awards didn't disclose exact numbers, and saw a 84% increase year-on-year in terms of concurrent viewers.
9,000 content creators were co-streaming the show, a 91% increase year-on-year, with the 2019 edition having been co-streamed by 4,700 people.
Live hours watched also rose 129% across Twitch, YouTube and Facebook Gaming, according to Stream Hatchet. The announcement also highlighted that the event was particularly followed in China this year.
Looking at social platforms, there was a 31% increase in "conversation volume" on Twitter compared to 2019, and a 65% rise in "unique authors," making the 2020 edition the most talked about Game Awards to date.
Finally, audience voting doubled year-on-year to reach 18.3 million.
The Game Awards producer and host Geoff Keighley commented: "In this most challenging of years, the video game industry has continued to deliver for its fans. We are deeply humbled to see that excitement translate into these record-setting results, with significant upticks in total viewership, watch time and social engagement around the world."
The Last of Us Part 2 dominated the ceremony this year, winning six trophies including Game of the Year. The Game Awards 2020 also unveiled its inaugural Future Class, recognising 50 individuals "who represent the bright, bold and inclusive future of video games."