The best-selling games product on Amazon last month was a Switch screen protector
Nintendo dominated the online retail giant last month with six of the ten best-selling games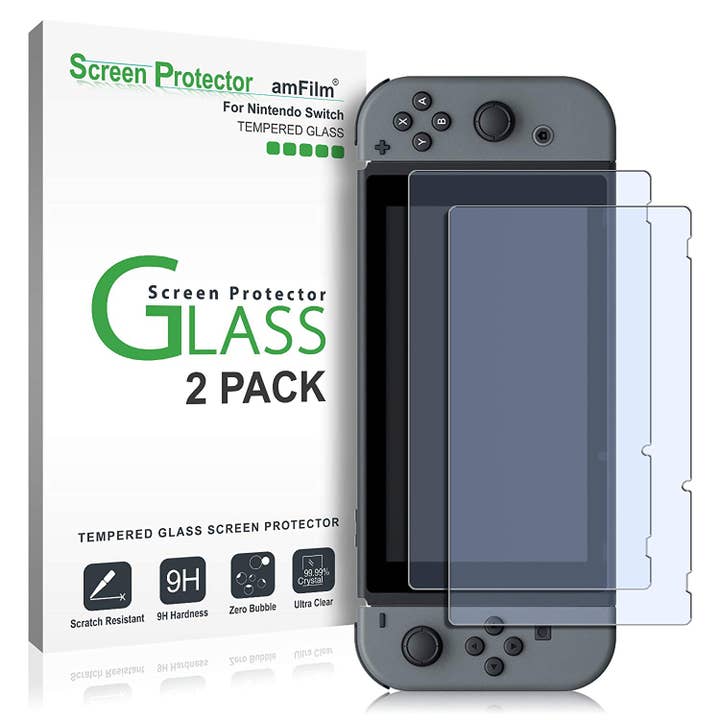 Amazon's biggest selling games product from the video games category in August was a Switch screen protector.
That's according to research by analysts at Thinknum, who tracked the sales ranking for each item that held onto a place in the Amazon best-sellers list every day of the last month.
Looking specifically at the video games category, the company found that of the top 20 products that achieved this, only ten were actually video games. A further six were controllers and other accessories, while four were digital codes for memberships to Xbox Live Gold and PlayStation Plus or store currency.
And Nintendo dominated the month.
The biggest selling product of the month, with an average ranking of 5.7 in the best-sellers list, was the amFilm Tempered Glass Screen Protector for Nintendo Switch (pack of two).
This was one of three Switch accessories in the Top 20, alongside the official Pro controller and a portable carry case.
Meanwhile six of the ten best-selling games were from Nintendo, ranging from ongoing hits such as Zelda: Breath of the Wild and Mario Kart 8 Deluxe to July's Fire Emblem: Three Houses and pre-orders for next month's Link's Awakening remaster.
Below you can find the top-selling games on Amazon for August, according to Thinknum:
Super Smash Bros Ultimate (Switch) - Nintendo
Minecraft for (PC/Mac online game code) - Microsoft
Madden NFL 20 (PS4) - Electronic Arts
Mario Kart 8 Deluxe (Switch) - Nintendo)
Zelda: Breath of the Wild (Switch) - Nintendo
Super Mario Maker 2 (Switch)
Marvel's Spider-Man (PS4) - Sony Interactive Entertainment
Fire Emblem: Three Houses (Switch) - Nintendo
Zelda: Link's Awakening (Switch) - Nintendo
Madden NFL 20 (Xbox One) - Electronic Arts
It's worth noting August is historically a quiet month for new video game releases, but with Switch Lite, Zelda: Link's Awakening and several other third-party titles due on Nintendo's console next month, the platform holder could maintain a strong position in the Amazon best-seller rankings.