Tencent tops Newzoo revenue charts
Revenue 50% higher than closest rival EA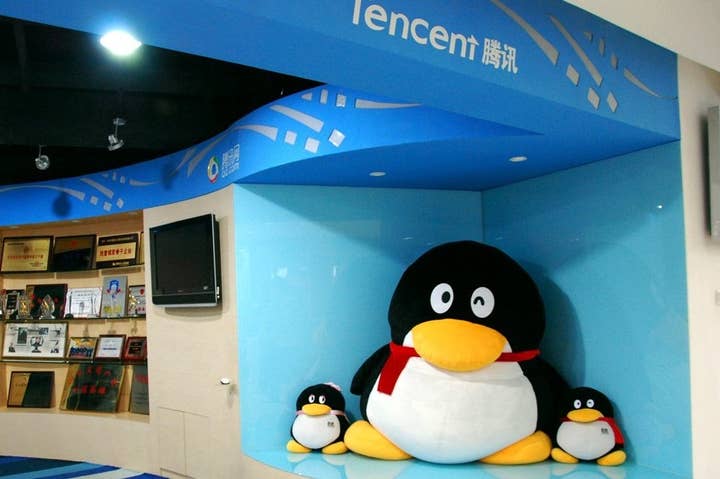 A new report from Newzoo shows that the top 25 game companies by revenue have made over $25 billion in the first six months of this year, a 17 per cent rise of $3 billion compared to the same period last year.
Asian gaming companies made up 49 per cent of the total revenues of the 25 companies, with Tencent coming out on top and way ahead of its nearest rival.
"For the first half of 2014 Tencent's revenues are an impressive 50 per cent higher than the number 2 in the world: EA," said Newzoo's report.
"The main reasons that EA did well in the first half of 2014 are the strong performance of flagship titles FIFA 14, Titanfall and Battlefield 4 in combination with successful mobile titles: Real Racing 3, The Sims Freeplay, FIFA Ultimate Team and 'evergreen" Simpsons' Tapped Out.
"It will be a tight race towards the end of the year considering the traditionally strong last quarter of Microsoft, Sony and Activision Blizzard."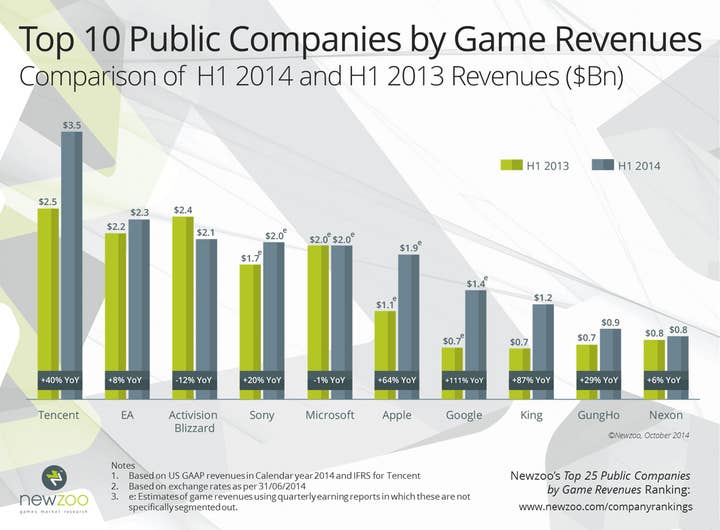 Newzoo also predicts a slowdown in growth over the rest of the year as the sales effects of new consoles begin to lessen and companies like Candy Crush Saga creator King see a slight fall in revenue growth.
"Companies such as Ubisoft and TakeTwo are increasingly dependent on the success of their key franchises' on consoles, which make their revenues much more volatile and their individual periodic growth rates less indicative of the broader underlying growth rate of the industry."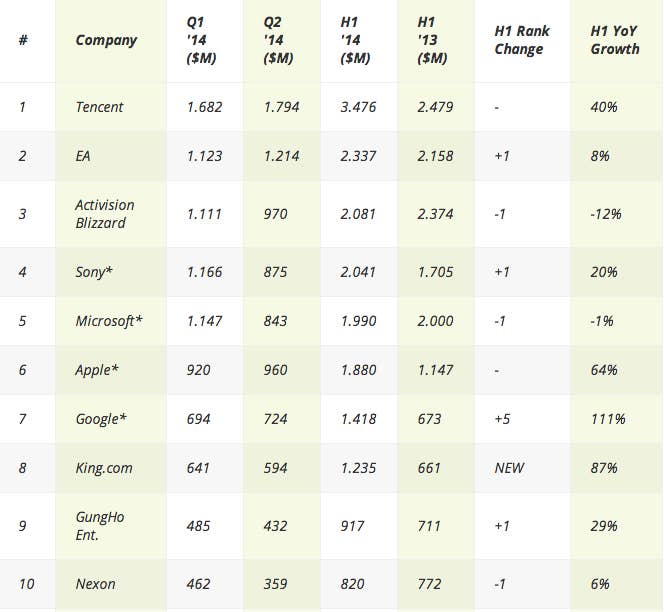 For the full report visit Newzoo.