Tencent makes minority investment in Robot Entertainment
Following licensing deal with Chinese powerhouse, Orcs Must Die! Unchained dev gets additional funding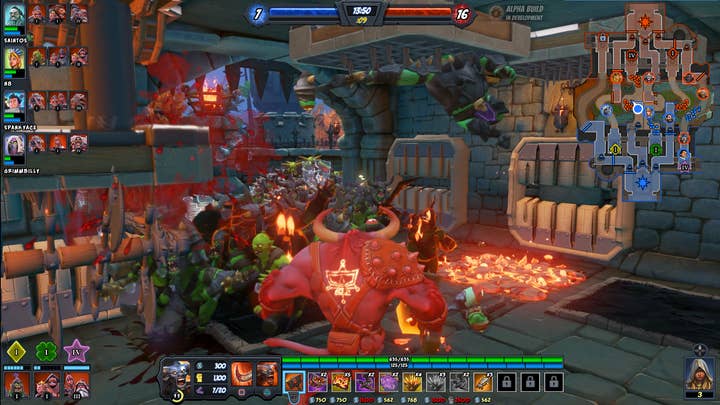 Tencent is a juggernaut on the move. Just days after taking a majority stake in Miniclip, the company has now taken a minority one in Plano, Texas-based independent Robot Entertainment, known for the Orcs Must Die! franchise. Tencent licenses a number of Western hits for publishing in China, and the firm has a majority stake in Riot Games, a 40 percent stake in Epic Games, and investments in Activision Blizzard and Hammer & Chisel (from OpenFeint founder Jason Citron).
The newest investment gives Robot additional financial strength as it launches the third game in its Orcs Must Die! series. Tencent will publish Orcs Must Die! Unchained in the Greater China region, while Robot will handle North America and Gameforge will assume publishing duties in Europe. The game will be released as a free digital download on PC and PS4.
"Taking on Tencent as an investor gives us additional financial flexibility but, more importantly, it creates a long-lasting and valuable partnership with the world's premier publisher and operator of games," said Robot Entertainment CEO Patrick Hudson. "It's a very exciting time for Robot Entertainment. We're looking forward to showing Orcs Must Die! Unchained to fans at PAX East in Boston and releasing the game to market later this year on PC and PlayStation 4."
"We are delighted to take our partnership with Robot Entertainment to the next level after licensing the ground-breaking online game Orcs Must Die! Unchained in China," said Steven Ma, Senior Vice President of Tencent Games. "With Robot Entertainment's relentless pursuit of new and unique experiences for gamers combined with our strength in games publishing and operations in China, this partnership will help broaden our games portfolio and deliver on our mission to bring innovation and excitement to the increasingly sophisticated gamers in China."