Tencent dominates $22 billion games deals market over last 12 months
Chinese tech giant directly involved with 40 per cent of all money invested in games company funding rounds
Tencent was directly involved in 40 per cent of all money invested in games company funding rounds over the last 12 months, according to data from Digi-Capital.
A staggering figure, made all the more remarkable when considering that Tencent was also involved in -- by dollar value -- over three-quarters of all industry mergers and acquisitions in the same period.
This was in the context of a record-breaking past three months for the industry with a $2.1 billion worth of investments across, and over $14.4 billion worth of M&A.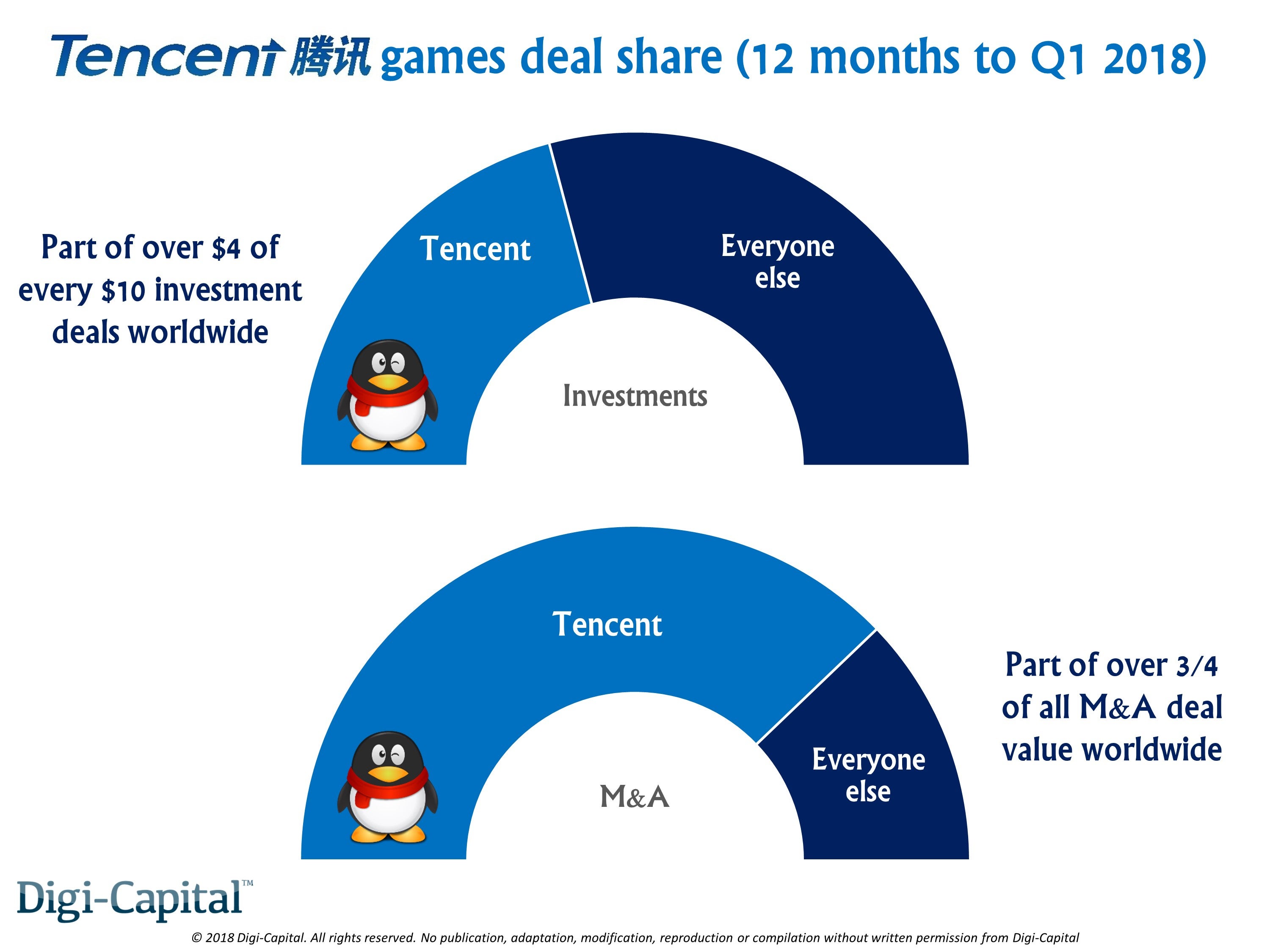 The vast majority of that M&A figure is the result of Naspers' sale of its two per cent share in Tencent which it sold for $10 billion, making a 60,000% return on investment.
Tencent's largest acquisition was the $2 billion deal for Vivendi's stake in Ubisoft. Other notable Tencent investments included $630 million into streaming platform Douyu, $474 million into MMO/MOBA publisher Shanda Games, and $130 million into mobile developer Kakao Games.
According to Digi-Capital, there was nearly $22 billion worth of market investments and M&A across the industry in the last 12 months.
However, even with over $17 billion of games M&A alone for that period, the figure remains well below the 2016 peak of $28.4 billion.
The investment bank also forecast global games software and hardware market revenues to reach $160 billion this year and exceed $230 billion by 2022.