Tencent acquiring 5% equity in Paradox
Chinese online giant's investment puts Crusader Kings publisher's total value around $420 million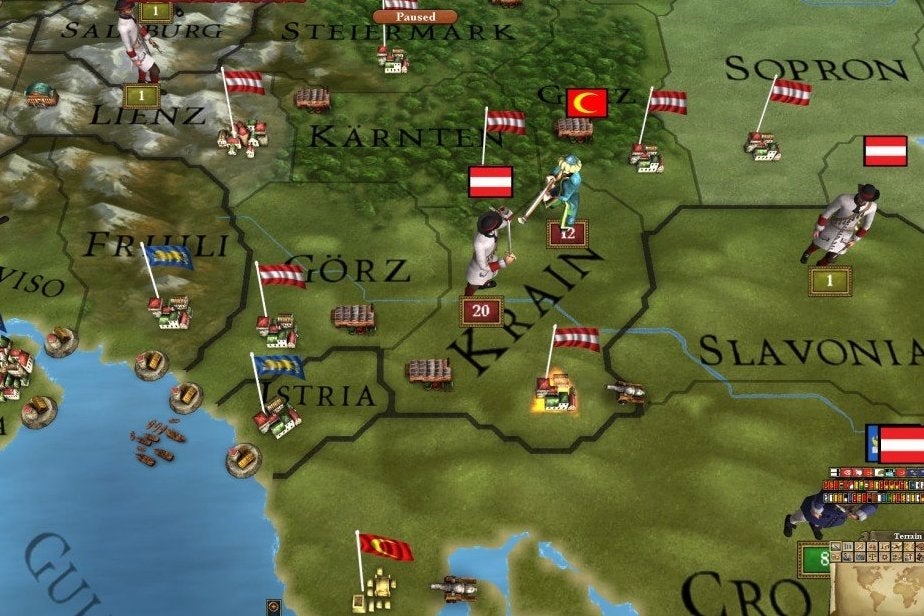 Chinese gaming giant Tencent is investing in yet another foreign developer. Paradox Interactive today announced that it has allocated shares in its forthcoming initial public offering to Tencent.
Paradox has set aside 5.28 million shares in the company at the offering price of 33 Swedish Krona ($3.98) a piece, for a total investment of 174.24 million SEK ($21 million). Paradox said that will represent a 5 equity interest in the company, putting its total value around $420 million.
Even after the IPO and Tencent stake, Paradox CEO Fredrik Wester and investment firm Spiltan will remain key shareholders, controlling 33.3 percent and 30.5 percent of shares, respectively.
Paradox has said it will work with Tencent to build up a fan base for its style of game in China.
"As China's game market further develops, players will advance to more sophisticated and complex genres such as grand strategy and simulation games," Tencent head of games publishing Steven Ma said. "I have spent many hours in Hearts of Iron 2, and believe our rich social resources can help Paradox build up loyal fan bases in China."
Wester echoed the sentiment, suggesting Tencent had a lot more to bring to the table than just funding.
"It has always been very important for us that any partners we bring on board can contribute in a unique and attractive way to Paradox and have a long term commitment to the company," Wester said. "Tencent certainly fit the bill with their network and know-how of a market where we are not yet present and we believe Tencent will be able to add great value to Paradox in near and long term."
Tencent now holds an interest in a wide swath of developers beyond China's borders. Recent years have seen it acquire League of Legends developer Riot Games, as well as make investments in Epic Games, Activision Blizzard, Miniclip, Glu, Discord, Robot Entertainment, Artillery, and more.