Temple Run dev looks for gold with two-year W3i partnership
Imangi Studios will use the W3i Monetization Platform on Android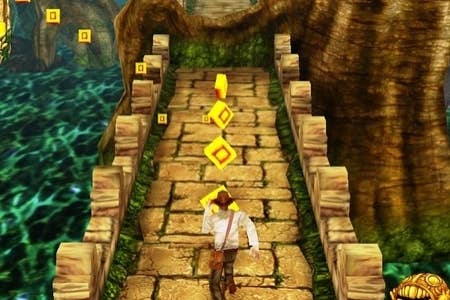 Monetization solution provider W3i has announced a new two-year partnership with Temple Run developer Imangi Studios. Imangi will use the W3i Monetization Platform for its Android version of Temple Run, allowing users to select from different offers to earn Temple Run's virtual currency. Imangi hopes that using the platform can find some more revenue from the game's more than 5 million daily active users. With Imangi's game, W3i's monetization platform reaches more than 14 million daily average users.
"We believe that the W3i Monetization Platform's exchange technology is the right approach to help us maximize our earnings on Android", said Imangi founder, Natalia Luckyanova. "W3i takes the time to understand our goals and deliver the results we need. We are excited to take our partnership with W3i to the next level".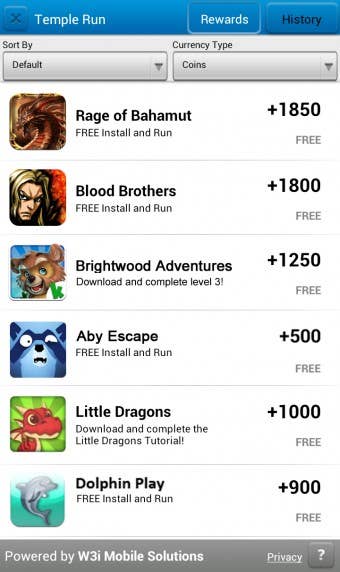 "W3i is all about providing our developer partners a full-service approach," said Rob Weber, co-founder of W3i. "Temple Run is arguably the best game on the Android platform, and we want to ensure that the game maximizes its revenue potential and that the advertising complements the gameplay experience."
W3i boasts that its average revenue per conversion rate for Android has reached 90 cents, up from 40 cents in the Summer. On iOS, the rate sits at $1.10. With Imangi's Temple Run joining titles like Mobage's Rage of Bahamut and Kiwi's Brightwood Adventures on the W3i Monetization Platform, it's possible that developers making money on the Android isn't as hard as it once was.