TeamPixel refunds Homeworld backers after auction loss
Fails to secure rights to THQ space franchise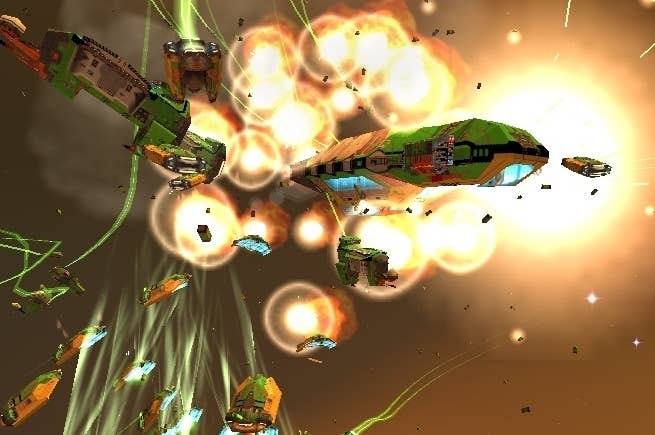 TeamPixel has been forced to refund the $58,644 raised by its Kickstarter campaign after it failed to secure the rights to the Homeworld license at auction, losing out to an unnamed bidder.
"We hope you will join us in supporting Homeworld's new owners in building a future for the franchise. We anticipate an announcement of the new owner to be made within a couple weeks and for the sale to be finalized around mid-May."
The auction for the THQ property ended April 15, and TeamPixel had hoped to acquire the franchise in order to revive it and bring it to Windows, Linux, Mac, iOS, and Android. Now it will focus on an unlicensed homage to the series.
"As a special thanks, we would like to offer each and every donor a special credit in our upcoming space RTS game. Yes, this means we will still be moving forward with our own Homeworld-inspired space RTS, but under our own intellectual property."
TeamPixel started its Kickstarter campaign on March 4, and secured 1,318 backers. There was also an IndieGogo campaign which raised $13,675, as well as private funding.
Homeworld was originally released in September 1999 by Sierra Entertainment.