Tax deferral sees Sega net income rise, sales drop for FY 2013
Future focus on mobile, PC download titles, says investor note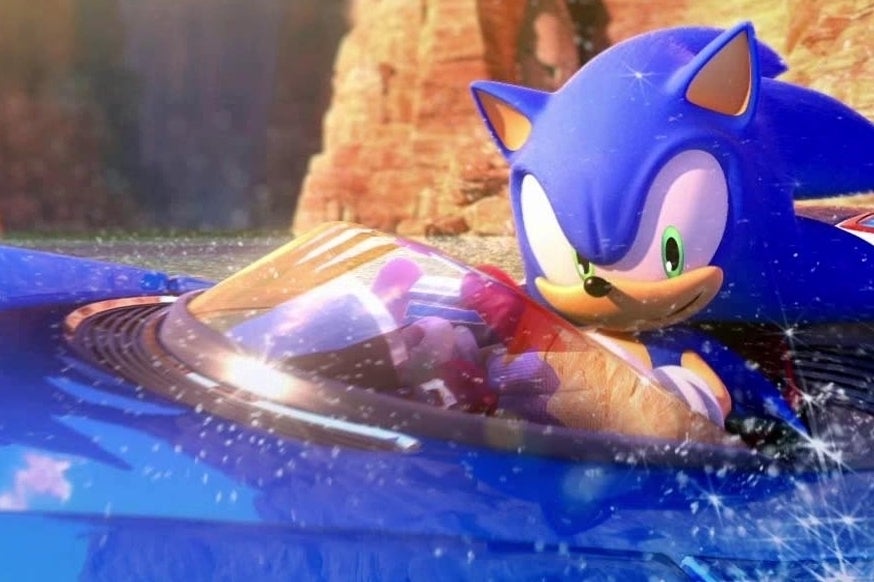 Sega's financial results for the year-ending March 31, 2013 paint a mixed picture for the company, with a deferred tax rebate from the US arm pushing up profits despite a shrinking catalogue of games and reduced sales figures.
Whilst Pachinko and amusements remain a fairly solid, dependable business for the Japanese corporation, the 'consumer business' arm, which includes all packaged and digital game sales, is experiencing a continued "rationalization, in an effort to establish a structure that can consistently generate profit."
Across the entire business, Sega saw net income jump by 53 per cent to ¥33.5 billion (£215m, $330.4m), despite a drop in sales of 18.7 per cent to ¥321.4 billion(£2bn, $3.17bn), thanks to some complex tax deferrals.
"In this business environment, net sales for the fiscal year ended March 31 2013 amounted to ¥321,407 million," reads the FY 2013 report. "The Group posted an operating income of ¥19,073 million. The Group recorded gains such as gain on sales of investment securities and gain on transfer of benefit obligation relating to employees' pension fund, losses related to the subsidiary in the U.S. such as impairment loss of goodwill and loss on liquidation of subsidiaries and affiliates.
"In addition to above, the Group recorded deferred tax asset related to the tax loss which was resulted from the completion of liquidation of some of the subsidiaries in the U.S. for the amount that will be deductible from the future taxable income.
"As a result, the Group recorded a net income of ¥33,460 million (an increase of 53.3 per cent from the previous fiscal year)."
In the specific games sector, revenues remained fairly stable, dropping slightly from ¥66.4 billion for FY 2012 to ¥65.3 billion for FY 2013. Sonic & All-Stars Racing Transformed and Aliens: Colonial Marines lead the charge on the packaged game sales front, shifting 1.36 and 1.31 million copies globally. Football Manager 2013 was in third place with 940,000 copies sold worldwide.
The PS3 remains the most popular platform for Sony titles, with 2.28 million units, followed by Xbox 360 with 1.42 million, PC with 1.24 million. Next year, however, Sega expects PC to eclipse both PS3 and 360, but offers no guesses as to the potential of the forthcoming next generation.
Despite the stable revenues, sales for packaged games were down from 17.2 million to 10.8 million globally, with North America accounting for 4.2 million, Europe 4.42 million and Japan and the rest of the world 2.14 million. By continuing to winnow down its catalogue and focus on those titles which consistently generate profits, Sega hopes to meet its forecasts of moderate growth for 2014.
"The packaged game software field in the consumer business will undergo rationalization, in an effort to establish a structure that can consistently generate profit," the report continues. "We also intend to make our game software compatible with the next-generation game machines, which are due to be launched. Estimated total volume of packaged software sales is 11,660 thousand copies, including 4,310 thousand copies in the U.S., 4,690 thousand in Europe and 2,640 thousand in Japan. In the field of digital game software, we will endeavor to shift our business structure with a view to adapting to changes in the business environment, including greater focus on the development of the field of digital game software for mobile phones, smartphones and PC downloading."