Tale of Tales is finished with game development
Long lived indie forced to close after the commercial failure of Sunset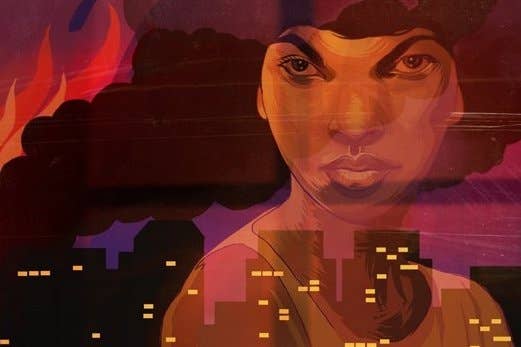 Tale of Tales will no longer function as a commercial game developer, prompted by poor sales of its recent crowdfunded release, Sunset.
When GamesIndustry.biz met with Tale of Tales last year, it was clear that the pioneering indie developer regarded Sunset as its clearest attempt to broaden its audience. The studio's founding team, Auriea Harvey and Michael Samyn, saw the success of games like Gone Home as an indicator that, with a few concessions, its work could now reach more people.
It didn't work. Despite the very best efforts of its creators, Sunset has only sold 4,000 copies since it was released a month ago. Beyond some key design choices to make the game more palatable to traditional gamers, Tale of Tales also worked with a PR agency, cut the game's price in half on Steam, and even took out an advert on Rock Paper Shotgun - "where we figured the people most interested in Sunset would be gathered. They must all use AdBlock because that had no effect whatsoever."
In a blog post announcing the decision, Harvey and Samyn described the failure of Sunset as the final proof that its creative instincts do not fit with the commercial reality of the games industry. In addition to the $67,000 it raised on Kickstarter, Tale of Tales also invested $40,000 of its own money in the project.
"There's barely enough income to keep our company going while we look for ways to raise the funds to pay back our debts.
"It's hard to deal with this intense feeling of disappointment in a context of glowing reviews and compliments and encouragement from players. A small group of people clearly deeply appreciates what we do and we curse the economic system that doesn't allow us to be pleased with that.
"So now we are free. We don't have to take advice from anybody anymore. We were wrong. Everybody whom we consulted with on Sunset was wrong... We are happy and proud that we have tried to make a "game for gamers." We really did our best with Sunset, our very best. And we failed."
In a closing comment, Harvey and Samyn said that this is likely the end of their time in game development. "We don't think we will be making videogames after this," they said. "And if we do, definitely not commercial ones."