Take-Two: We don't invest in headlines
GTA publisher's president explains approach to acquisitions, weighs in on PS4, Xbox One launches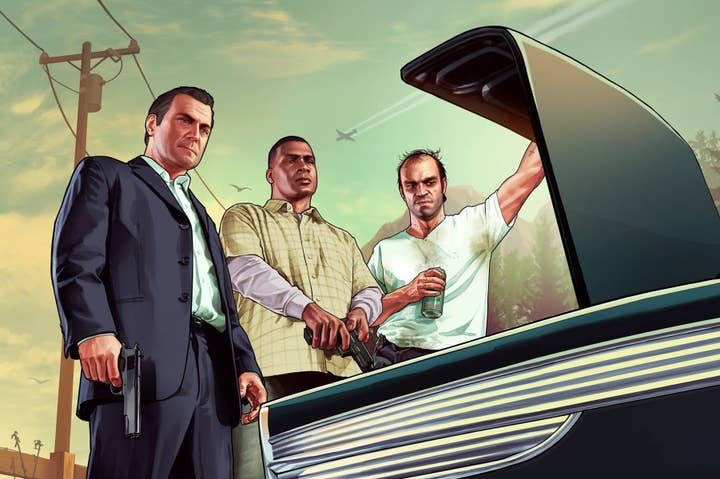 With the blockbuster launch of Grand Theft Auto V earlier this year, Take-Two Interactive's coffers are a bit fuller than usual, and that has investors wondering what the publisher plans to do with that extra capital. Speaking at the BMO Capital Markets Technology and Digital Media Conference today, company president Karl Slatoff said Take-Two likes to put the proceeds from its games right back where they came from.
"First and foremost, the best use of our capital is to invest in what we do best," Slatoff said. "And what we do best is to engage in developing core games that we think could become hit products and ultimately long-term value as franchises."
The "vast majority" of Take-Two capital will be reinvested into the products, Slatoff said, but he added the publisher has been looking at mergers and acquisitions for years, even if its moves on that front may don't generate the same headlines as something like Supercell's $1.5 billion sale price. Take-Two's latest M&A action was picking up the Evolve project from THQ's bankruptcy auction for a reported $11 million in January.
"Every M&A deal that's been done in the video game space, we've seen it before it came. And we decided, for the most part, not to take the bait on some of these things."

Karl Slatoff
"We don't look to invest in headlines," Slatoff explained. "We don't deploy hundreds of millions of dollars into social gaming because that's what everybody wants to talk about, or into a mobile gaming company that has one product. That's not what we do. That's not something for us that is an investment that makes a lot of sense. You might get lucky, but 'a wing and a prayer' is not necessarily a good investment strategy."
Slatoff said that Take-Two wants any acquisition to be accretive to its earnings in the near term, even when the purchase price is taken into account. The result is that Take-Two has been picky about the potential targets it considers.
"We're not just looking to put money to work; we're looking for the right opportunity," Slatoff said. "Every M&A deal that's been done in the video game space, we've seen it before it came. And we decided, for the most part, not to take the bait on some of these things. And we've gotten pressure to do so."
As for what Take-Two actually does look for in an acquisition, Slatoff said the main areas of interest were content, intellectual property, technology, and talented development teams.
Beyond the talk about Take-Two's own business, Slatoff also addressed the recent launches of the PlayStation 4 and Xbox One. He said the company is "pleased and very excited" about the initial sales figures, but cautioned that it's still early, and new systems launched in the holiday season typically sell out, regardless of how well they end up performing in the long run.
"But this is a little bit different because there's a lot of noise around the gaming industry in general and a lot of questions about whether this console cycle will have the same juice as the previous console cycle," Slatoff acknowledged. "And there are a lot of doubters about whether or not the console market in general is dead. And I think the successful launches for the PS4 and the Xbox One prove obviously that console gaming is alive and well."