Take-Two loses $110m on lower than expected sales of Max Payne, Spec Ops
And there's still no official release date for GTA V, which is "making substantial progress"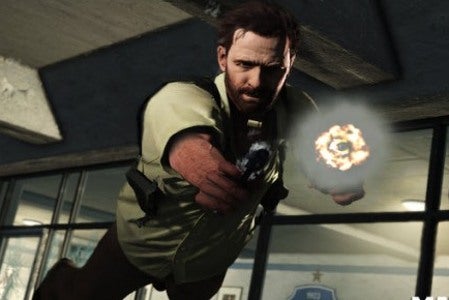 Take-Two has announced its results for the first quarter of fiscal year 2013, and the company saw its net loss swell from $8.6 million to $110.8 million. Total sales declined from $334.4 million to $226.1 million.
The publisher put the blame squarely on weaker than expected performances from Max Payne 3 (shipped 3 million to date) and Spec Ops: The Line. While Take-Two isn't pushing digital in the way that EA is, the company did see its revenue from digitally delivered content grow 33 percent year-over-year. Digital accounted for 14 percent of net revenue, coming mostly from offerings for the Sid Meier's Civilization franchise, the Grand Theft Auto franchise, the Max Payne franchise, NBA 2K12, and Red Dead Redemption.
"Although our first quarter results were below expectations due to lower-than-anticipated sales of Spec Ops: The Line and Max Payne 3, the outlook for our slate of upcoming releases is stronger than ever," said Strauss Zelnick, Chairman and CEO of Take-Two. "Early consumer enthusiasm suggests robust demand for our extraordinary lineup of upcoming releases, particularly Borderlands 2, NBA 2K13 and BioShock Infinite. We continue to expect fiscal 2013 to be one of the best years in Take-Two's history.
"Our long-term strategy is to continue to grow our revenues and reduce the volatility of our results by complementing our core console business with digitally delivered content for mobile and online platforms. During the current fiscal year we have made substantial progress, including launching an open beta for NBA 2K Online in China; expanding our lineup of core titles for tablets and smartphones with Max Payne Mobile; releasing our first domestic mobile social game - COMEDY CENTRAL'S Indecision Game; and delivering our first mobile social game for Japan - NBA 2K All Stars. While our core console business has faced short-term cyclical headwinds, we remain exceedingly optimistic about our Company's long-term prospects for growth and profitability."
For the full fiscal year, Take-Two is anticipating total revenues of $1.70 to $1.80 billion and earnings per share of $1.75 to $2.00.