Take-Two declines not as bad as feared
Tough comparison against new-gen GTA V hurts, but publisher still beats guidance; Rockstar open-world action game has now shipped 60 million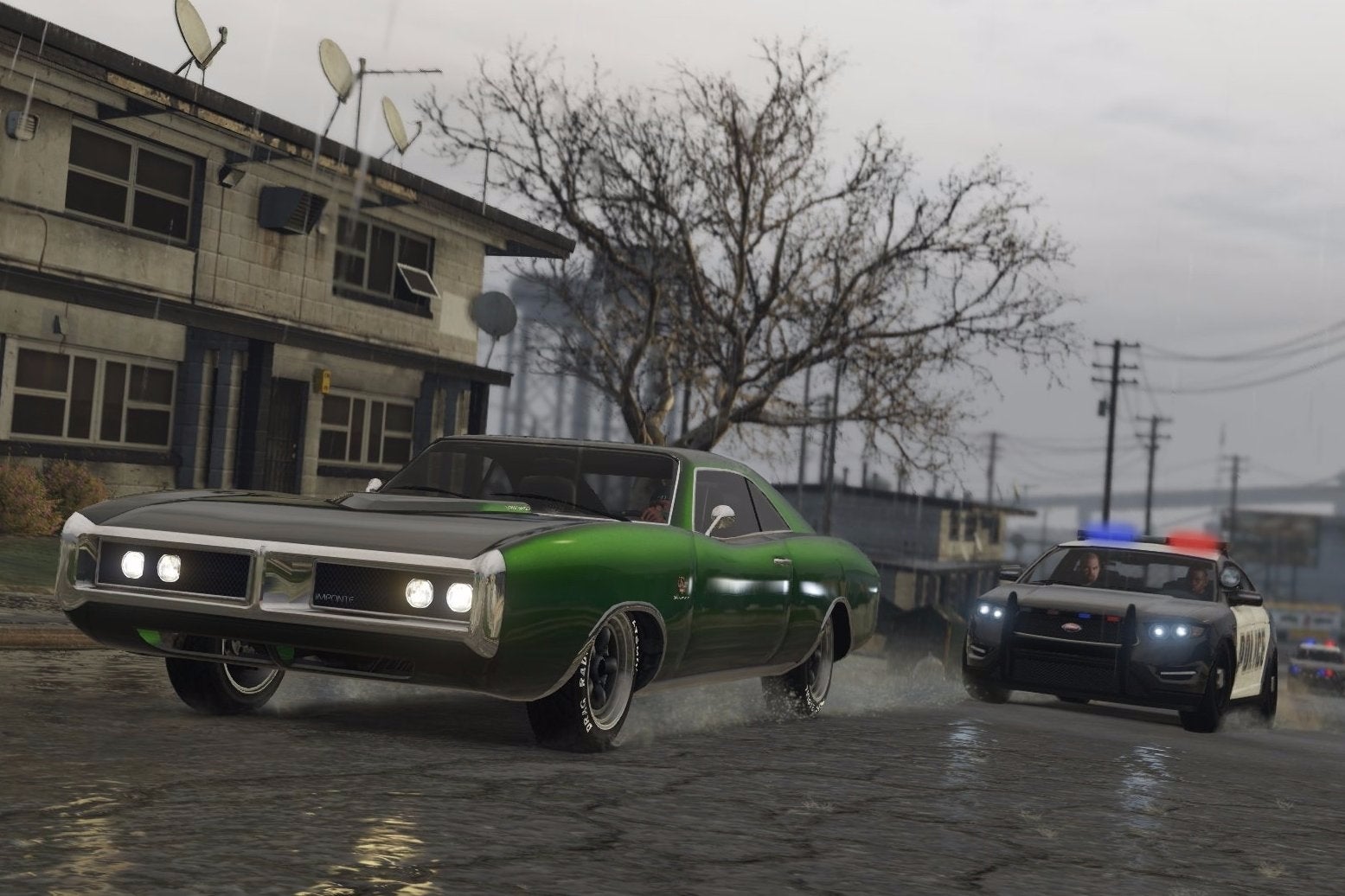 The problem with producing a massive hit like Grand Theft Auto V is that it's a very difficult act to follow. Take-Two confirmed that today in its quarterly earnings report for the three months ended December 31, attributing steep declines in sales and profits to a tough comparison against the prior year's launch of PS4 and Xbox One versions of GTA V.
On a GAAP basis, Take-Two posted fiscal third quarter revenues down 22 percent to $414.2 million, with a net loss of $42.4 million compared to the year-ago-quarter's net income of $40.1 million. On a non-GAAP basis, revenues were down 49 percent to $486.8 million, while profits were down 53 percent to $99.7 million (roughly $32 million of which was attributed to tax benefits related to development costs).
It wasn't just the lack of a major Grand Theft Auto release that hurt Take-Two's comparisons. The publisher noted that for the previous year's holiday quarter, its results were also boosted by Borderlands: The Pre-Sequel, and Sid Meier's Civilization: Beyond Earth. This year, Take-Two's holiday quarter release slate was anchored by a Beyond Earth expansion, the annualized NBA and WWE releases, and collections of previously released Evolve and Borderlands content.
Despite the declines, both non-GAAP numbers were higher than Take-Two's guidance from the previous quarter.
"During the holiday season, Take-Two enjoyed immense consumer demand for its recent releases and catalog, enabling the company to deliver another quarter of strong revenue, Non-GAAP earnings and cash flow," said Take-Two chairman and CEO Strauss Zelnick. "These outstanding results were driven by robust sales of Grand Theft Auto V, NBA 2K16 and WWE 2K16, along with our highest-ever revenue from recurrent consumer spending."
Take-Two also added that Grand Theft Auto V has now shipped 60 million copies worldwide.
Now entering the final stretch of its fiscal year, Take-Two upgraded its outlook in light of the previous quarter's results. It now expects non-GAAP full-year revenues of $1.48 billion to $1.53 billion (up from $1.325 billion to $1.425 billion), with net income per diluted share of $1.65 to $1.75. Its previous guidance forecast that figure to in the $1 to $1.15 range.