Taiwanese publisher Neon Doctrine talks community, collaboration, and conflict
"It's a unique position that allows us to work well both with the West and China"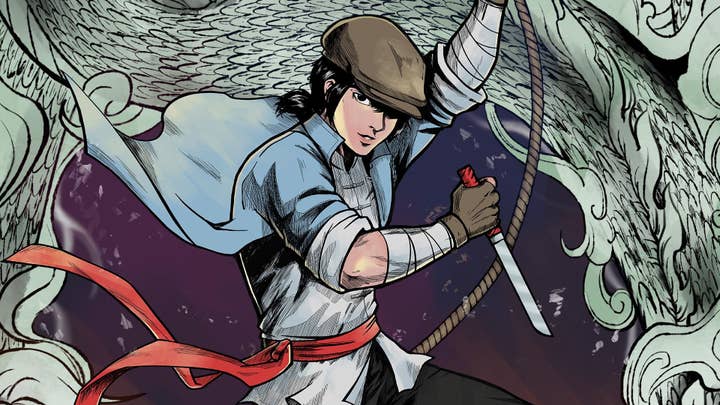 Sign up for the GI Daily here to get the biggest news straight to your inbox
Iain Garner never expected to be working in the video games industry.
Born in rural North England – "a tiny village between two tiny towns" – Garner spent a lot of time in front of his TV, playing Sonic the Hedgehog on a black and white screen (he says he didn't even know Sonic was blue until he was much older. After completing a degree in English literature and history, he took a year out to teach English in China… well, Garner ended up remaining in the far east for a decade.
It wasn't until he took a job at Tech in Asia that he discovered that he could turn his lifelong love of gaming into a fruitful career. Yet it was clear, even then, that a great chasm "divided the East and West", and Chinese games were underrepresented on the global stage.
Now, ten years on, Garner continues to work on addressing that underrepresentation with Neon Doctrine, a global publisher he established nine years ago with fellow co-founder and CCO, Vlad Tsypljak.
Situated in self-ruled Taiwan – a breakaway province China is fighting to pull back under Beijing's control – Neon Doctrine has to work harder than most to maintain effective links with all partners, particularly those in and around mainland China. And whilst neither Garner nor Tsypljak believes the issue impacts the types of platforms they publish on, securing devkits can be difficult at times, and "lacklustre support for games in the south-east Asia and Taiwan regions" persist.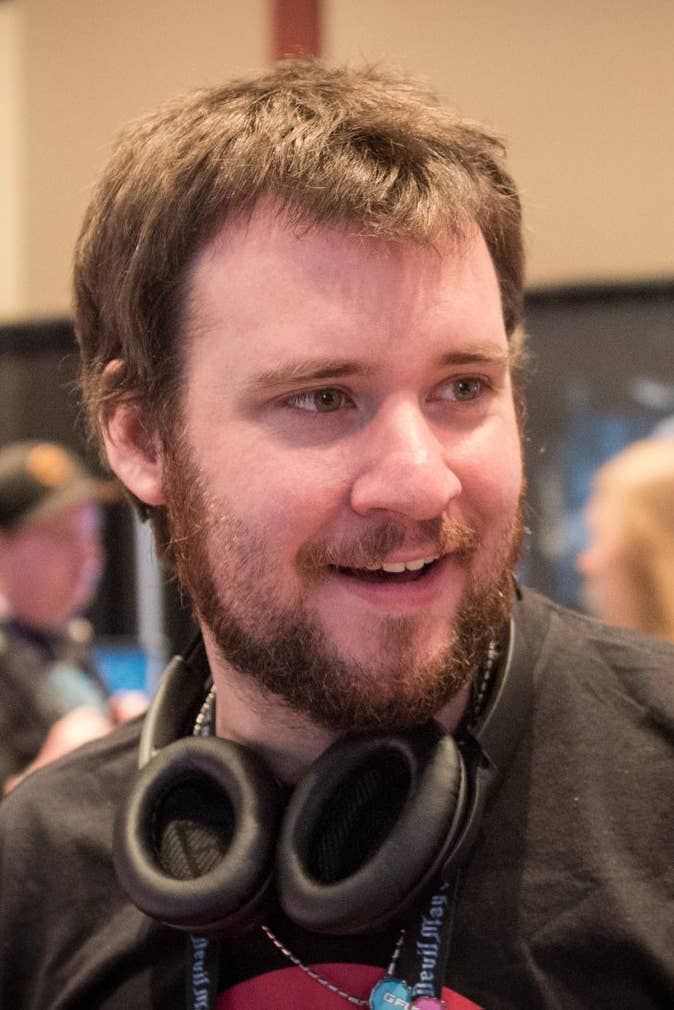 Interestingly, the partners don't think their location detrimentally affects their national and international partnerships, either. The company is designed in such a way that the location issues are mitigated as much as possible, and whilst Garner admits that some are "wary" of the geopolitical circumstances, he adds that "mostly Taiwan is seen as a very stable, thriving country with robust infrastructure." Consequently, the team can't recall its location ever being a sticking point with partners.
"Most of the time, we don't encounter any concerns from our partners regarding these issues – except for my paranoid parents!" Tsypljak laughs. "Being in a unique position with easy access to both the Western and Chinese markets allows us to work with developers in Mainland China quite easily.
"Taiwan is an amazing place to live and work. Its handling of COVID-19 was exemplary, as everyone was nice and considerate and cooperated with the government, resulting in a quick recovery that allowed people to travel freely across the country," he adds. "Additionally, the government provided subsidies for domestic travel and tourism. Taipei is an excellent city to live in, with clean streets, great public transportation, delicious and affordable food, and friendly people.
"It's a unique position that allows us to work well both with the West and China."
Tsypljak didn't exactly plan on a career in the games industry, either. Growing up in a tiny village in Ukraine, where he said the only gaming consoles around were the Sega Master System and Dandy (which he describes as "the Eastern European Nintendo bootleg"), Tsypljak initially trained as a professional ballet dancer, but found himself in China whilst working to complete his master's degree in translation and interpretation.
It was here, playing Twilight Imperium during a tabletop gaming night at a friend's café, that he met Garner and from there helped kickstart Neon Doctrine – or Another Indie, as the company was known as at the time – into existence.
"There's so much amazing talent in Taiwan that gets overlooked on the global stage, and that's a pity"

Vlad Tsypljak, Neon Doctrine
Today, the pair are unified in their focus on safety for their teams both in Taiwan and mainland China, and whilst "navigating the cultural aspects of both regions can be tricky at times", Tsypljak stresses that they always have to be "mindful" of how their actions affect team members in both locations.
"This has worked well, and the best example of this is The Legend of Tianding," Garner explains, talking of Creative Games Computer Graphics Corporation's 2D RPG, which was released on Steam in late 2021. Today it boasts an 'overwhelmingly positive' aggregate review score on Steam, amassed from over 2,000 players.
"This game is explicitly and deeply Taiwanese, but we found an audience worldwide, including China, by focusing on making an incredible game that showcases Taiwanese culture and talent outside of any external conflict."
Neon Doctrine boasts 33 employees and offers a range of services beyond mere publication, including in-house PR and marketing specialists, project management, QA, localisation, funding support, porting, co-development, consultancy, and advice and guidance on art direction and technical assets, too.
The publisher also offers advice and briefings on "all things China" via its official website, with Garner and Tsypljak providing bookable calendars posted online to enable developers to schedule free consultations directly with the firm's co-founders.
A draft publishing contract is also available online to give developers an overview of how Neon Doctrine works, which even includes a sample breakdown of how profits can be shared between developer and publisher.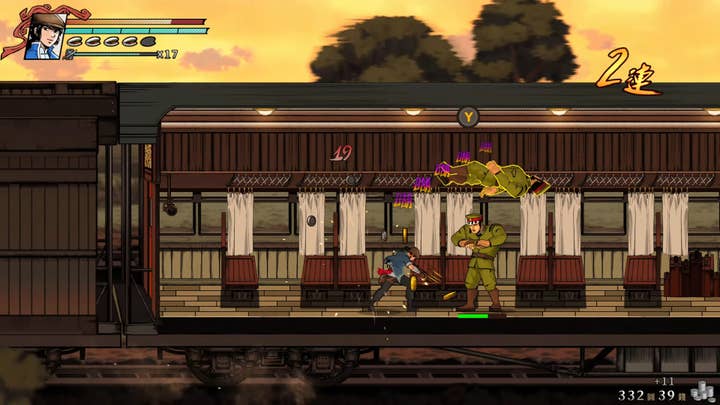 That said, the pair are candid about how the conflict between Taiwan and China affects their work, including recruitment at Neon Doctrine. The company has found that after interviewing international talent, the recruitment process sometimes stalls when it comes to relocation, but a few international applicants have already successfully relocated to Taiwan, and the team is on hand to assist with the transition and assimilation, "since it can be quite a culture shock coming to Asia from the West."
And there's plenty of home-grown Taiwanese talent to tap into, too, of course.
"The talent pool in Taiwan is deep, and the enthusiasm for gaming is high, so it's not been a crisis," Garner explains.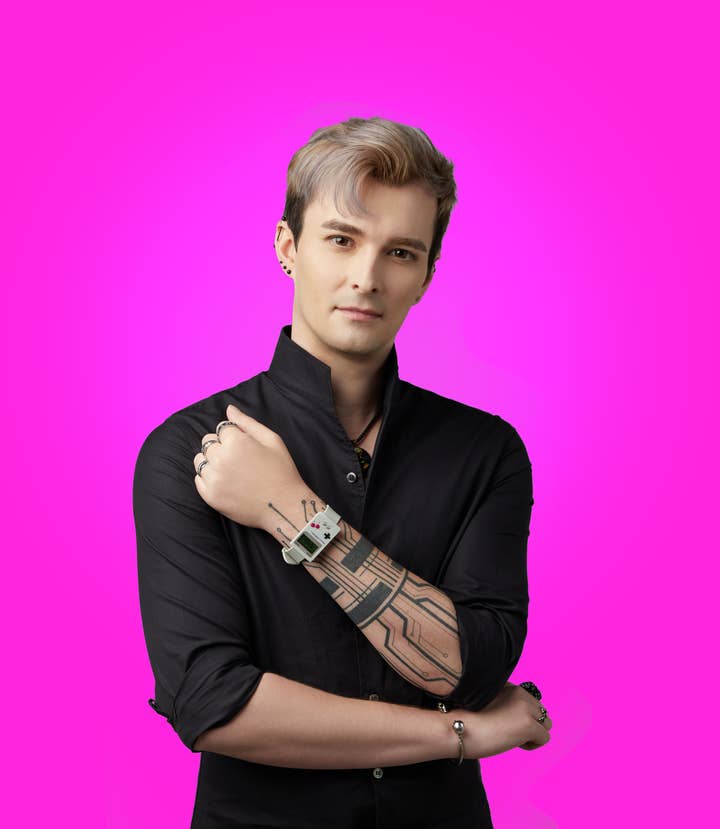 Neither man believes their location has adversely impacted their own career pathways, either.
"Personally, I believe that our industry is so rapidly changing that one never really stops learning, and the game dev scene in China adds another layer of uncertainty," Tsypljak adds. "It's crucial to keep learning new things and avoid being stagnant. Additionally, I got to learn several new languages, which helps at networking events around the world."
Consequently, Neon Doctrine hopes to sit at the heart of the Taiwanese development scene, bridging the information and experience gap by providing free talks and lectures to budding developers, and lending a hand at shows such as IGDF and the Taipei Game Show.
The publisher provides internships to local talent, too, and is also "in talks" with local universities "to provide access to our knowledge in the form of lectures presented by key members of the Neon Doctrine staff based on the needs of the students," says Garner.
"The best way to grow the scene is through collaboration with other developers and publishers in the region," he adds. "Neon Doctrine also has a very open and transparent relationship with our developers and with the community at large. Vlad and I offer weekly online meetings for anyone interested in talking to us and are always happy to answer questions. We try to be as approachable as possible."
That said, both co-founders advise that if Taiwanese game makers are serious about a career in gaming, they should "not limit themselves to the local cluster in Asia" and think globally. This includes getting games in front of Western social media and press, as well as ensuring that games are properly localised – or, as Tsypljak puts it, "rely on professional localisation services instead of relying on a friend who spent three years in the UK."
"The best way to grow the scene is by collaborating with other developers and publishers in Taiwan"

Iain Garner, Neon Doctrine
Garner adds: "There's no one method of success. I've met many local developers determined to focus on a single pathway to success, whether that's through self-publishing or only publishing with one of the bigger publishers. Flexibility and ingenuity are keys to thriving in this business.
"Either that or hire a professional localiser!" he jokes.
Ultimately, Neon Doctrine's main goal is help bring more games to market, as well as continue to foster and bolster Taiwan's burgeoning profile on the global development stage.
"With our recent expansion, we are able to take on more projects and increase the depth of our support, meaning that our titles can move through our pipelines faster, and we can work with the devs to support them in everything from art to porting, and even co-development," says Garner.
But beyond that, Neon Doctrine hopes to be at the forefront of improving representation for the talent in the region, too, working closely with Taiwan's own developers, and "build bridges so that the global audiences can appreciate titles from around the world".
"I'm enjoying helping out in the region and working closer with the developers here to help grow the overall scene," Tsypljak says. "There's so much amazing talent here that often gets overlooked on the global stage, and that's a pity."
Sign up for the GI Daily here to get the biggest news straight to your inbox