Survey highlights culture of overwork and toxicity in UK games industry
Entertainment union boss describes results as "damning indictment" of industry's problems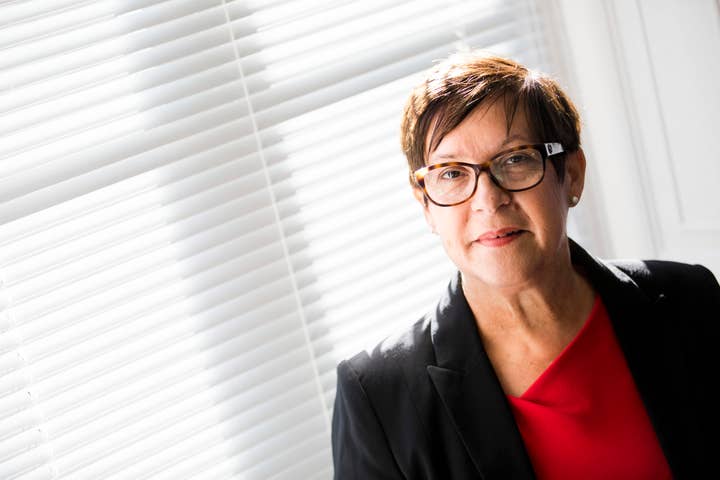 Original story, August 20, 2019: An entertainment union head has described the results of a survey on working conditions in the UK games industry a "damning indictment" of the sector.
Conducted by the Broadcasting, Entertainment, Communications and Theatre Union (BECTU) last month, the survey's findings will be presented to the All-Party Parliamentary Group on Video Games later this year.
The survey revealed a culture of long hours and bullying, with 81% of workers regularly taking overtime, and hostile work environments being reported by 57% of respondents.
Speaking with GamesIndustry.biz, BECTU boss Philippa Childs said the industry's long-term health and sustainability could be at risk if improvements are not made, but that such a response was common in creative industry where employers can easily exploit passion.
"We see similar in films, for example," she said. "Lots of people who start at the bottom, start off as runners and are exploited. Their pay is low, and they are not guaranteed work, and to a large extent they are at the mercy of the powerful in the industry. The creative industries are particularly a problem for that, because they are glamorous and people find it attractive."
In particular, Childs drew attention to the high number of developers who said they were not likely to remain in the games industry long-term.
"I think it's a bit of a damning indictment if people are saying they don't want to be there because they feel like they're either going to burn out, or they're not going to see enough of their families, or by the time they turn 40 they are too old," added Childs.
"It's time that parliamentarians start applying the same level of scrutiny to employment practices in the video games sector as they would any other"

Alex Sobel, MP
"I definitely think the industry has got to get with the 21st century really, over things like flexible working, allowing people a better work-life balance, and [career] development because that seems to be missing. When they go into the industry, they are promised and expect lots of opportunities, and that's not being delivered."
BECTU noted there has long been anecdotal evidence of problematic work environments, but very little data to support the claims.
The lengthy survey, which received responses from over 300 developers, found evidence of commonly reported claims around the UK industry.
The BECTU research team told GamesIndustry.biz that the sample size was "statistically significant" for the UK games industry, which boasts around 50,000 employees across all sectors.
While bullying was common, it also found that 70% of respondents felt if they reported bullying and harassment, it would not be handled appropriately.
In terms of overworking, 57% of respondents said they regularly worked beyond their contractual hours, while 27% said there were forced to opt out of the European Working Time Directive when they accepted their role.
Overall, more than half of industry workers found these factors combined to negatively affect their personal lives.
Many workers also found that personal development was not a priority for their employers, with nearly two-thirds having never been offered training opportunities, and a further 32% claiming no opportunity for promotion in their role.
"The UK Video Games industry is undeniably dynamic, highly creative and an extremely profitable sector of our economy," said Alex Sobel MP, chair of the All-Party Parliamentary Group for Video Games.
"But behind [the] scenes, there are workers, many of them highly skilled, who feel undervalued, under-compensated and exploited.
"It's time that parliamentarians start applying the same level of scrutiny to employment practices in the video games sector as they would any other."
Update, August 22, 2019: UKIE CEO Dr Jo Twist has welcomed the BECTU survey, saying that it should "act as a reminder of the evolving responsibilities of all modern day businesses."
Highlighting that 47% of survey respondents recommended the games industry as a great place to work -- which is more than twice as many who suggested otherwise -- Twist told GamesIndustry.biz the UK sector has been working to improve and support, support career development, and "ensure that employees benefit from a healthy work-life balance."
"And while this survey may represent a relatively small slice of the sector's opinion, it suggests that there is more work to be done," she added.
"We look forward to engaging with the industry and government to develop these efforts further."