SuperData: Russia to surpass France as third-largest games market in Europe
Growth of mobile, esports, and free-to-play PC games expected to offset end of generation slowdown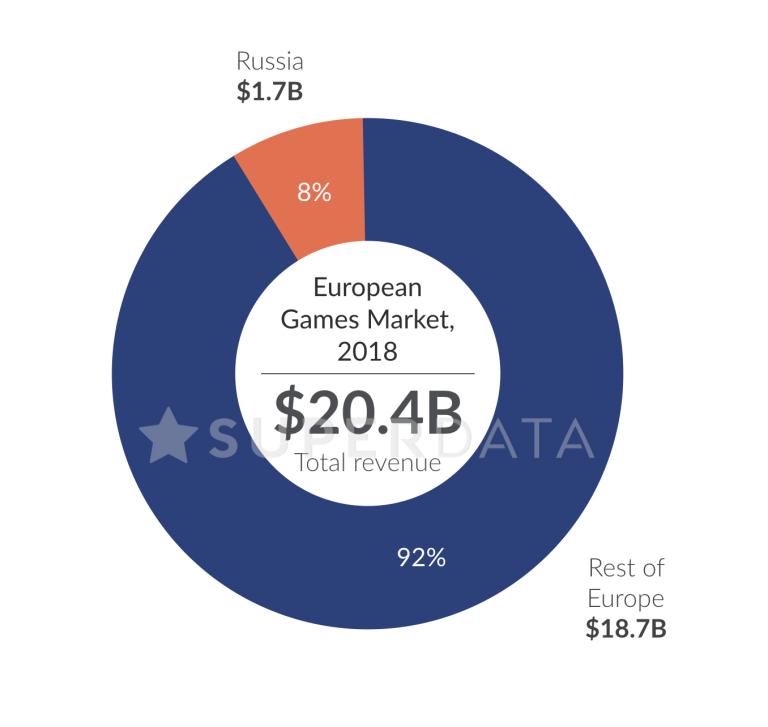 Russia is projected to become the third-largest European market this year, growing 57% to surpass France in terms of overall revenue.
That's according to a joint report published by SuperData and Wargaming, which examines the games industry in the Commonwealth of Independent States.
Currently Russia is the fourth-biggest video game market in Europe, contributing 8% ($1.7 billion) of revenue in 2018.
As the current console generation draws to a close, there is a projected decline in market activity across Europe.
Despite this, the Russian game market is expected to grow by 57%, thanks primarily mobile which saw a 51% increase from 2017 to 2018, grossing $561 million.
PC gaming remains the most popular platform in Russia however. Last year, there was an average of 79 million monthly active PC users; this figure is set to grow by 3% in 2019.
Almost half (45%) of PC games revenue comes from free-to-play titles, whereas the overall European games market see just 20% of total revenue come from free-to-play.
The rapid growth of esports is also contributing to Russia's development. According to the report, 64% of Russian gamers watch gaming video content; the most popular esports in Russia are DOTA 2, and Counter-Strike: Global Offensive, which dominate eight out of the top ten streaming channels.
In 2018, the top ten Russian language channels on Twitch accrued 165 million hours watched.