Superdata: Digital games spending flat last month
Mobile, premium PC revenue dipped, offsetting console increases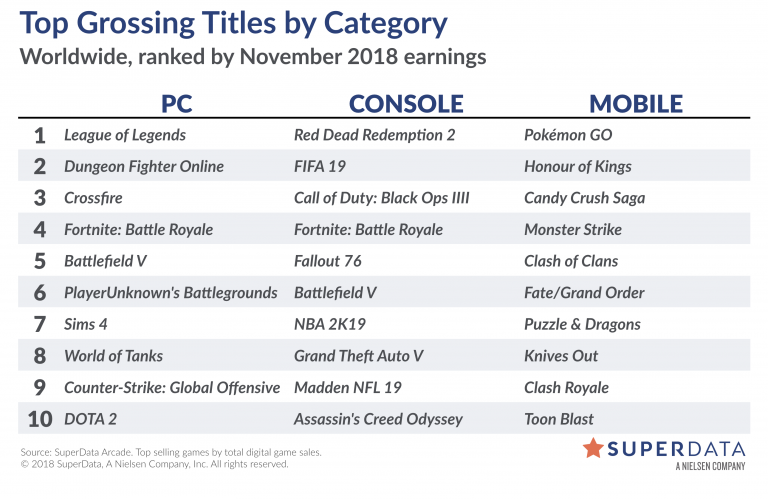 November was a humdrum month in terms of digital games spending, despite normally being one to keep an eye on with holiday sales popping up. Superdata reports that digital spending was largely flat last month, bringing in $9.05 billion across all platforms, down one percent year-over-year.
On console, digital spending was strong. Games like Fortnite and Red Dead Redemption 2 helped drive a 13 percent year-over-year increase across combined major consoles, but this was offset by declines in premium PC and mobile spending (down five percent year-over-year). In addition, Battlefield V and Fallout 76 saw weaker-than-expected launches.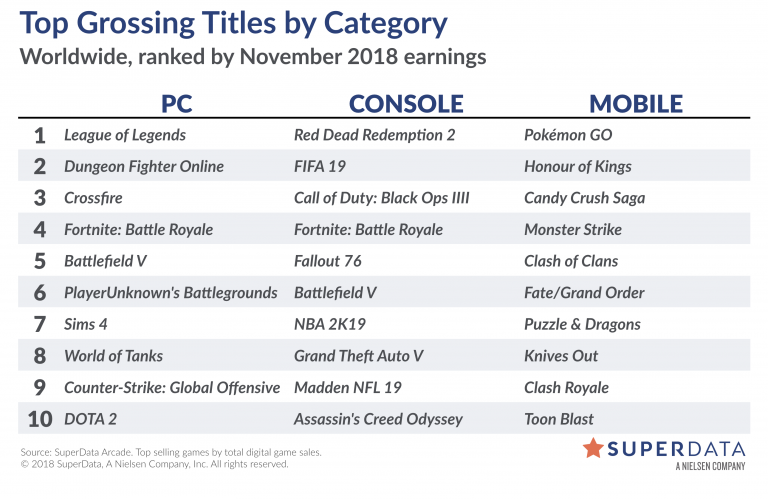 Superdata estimates that Battlefield V sold 1.9 million units digitally, while Fallout 76 sold 1.4 million across both console and PC - both declines from their series predecessors.
Other, already-released franchises also didn't see the persistance they might have liked. Destiny 2's "Forsaken" content didn't save the game's DLC revenues from dropping 63 percent year-over-year, and Rainbow Six Siege's additional content revenues are declining as well (down 33 percent year-over-year).