Super Smash Bros. tops 1.2 million in the US
Becomes the tenth 3DS title to pass 1 million units in the country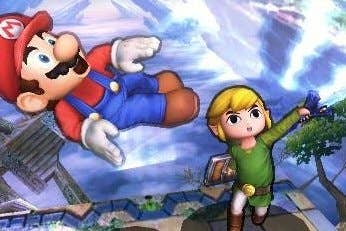 Super Smash Bros. 3DS has sold 1.2 million units in the US since it debuted at the start of October.
That figure includes both physical retail and digital sales, and it's enough to make Super Smash Bros. the fastest selling handheld game in the US this year. It's also the 10th 3DS game to top 1 million sales since the platform launched in the US in March 2011.
At present, Super Smash Bros. is the ninth out of those ten games in terms of sales, behind Animal Crossing: New Leaf with 1.42 million. And that list is only likely to get longer with the release of Pokemon Omega Ruby and Pokemon Alpha Sapphire later this month.
According to the most recent Media Create data, Super Smash Bros. 3DS has sold just over 1.7 million units in Japan. It was released in Europe and Australia on the same week as the US, with Nintendo reporting a global sales figure of 2.8 million a few days later.
Super Smash Bros. Wii U will start rolling out across the world on November 21.