Super Smash Bros 3DS tops 2.8 million worldwide
The popular brawler is off to a good start for Nintendo; amiibo and Smash Wii U being prepped for Nov 21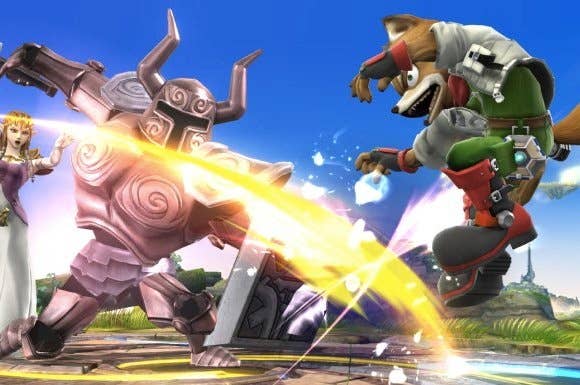 Following multiple weeks at the top of the charts in Japan, Super Smash Bros. 3DS is fast approaching three million sold. Nintendo of America announced today that the game has been spurred on by recent launches in the Americas, Europe and Australia and has now accumulated worldwide sales of over 2.8 million units.
Along with the sales figure, Nintendo also revealed the release date for Super Smash Bros. Wii U in North America: November 21. On that same date, Nintendo's interactive amiibo figures will launch for $12.99 each. In the first batch of amiibo figures, Nintendo will be spotlighting 12 of its characters, and a second wave coming in December will introduce six more characters. And in case you forgot, Super Smash Bros. for Wii U will support amiibo on day one. Mario Kart 8 is also expected to support amiibo in the future, while other upcoming amiibo compatible games include Mario Party 10 and Yoshi's Woolly World.
"Super Smash Bros. for Nintendo 3DS is already in the hands of more than 2.8 million people worldwide, and the road ahead looks great," said Scott Moffitt, Nintendo of America's executive vice president of Sales & Marketing. "Nintendo's holiday software lineup is more than impressive, and our amiibo figures start a new chapter in the world of Nintendo interactive entertainment. With so many great experiences available, this holiday season is going to be an amazing time to be a Nintendo fan."