Super Rare Games bringing limited edition indie games to Nintendo Switch
We speak to the new distributor making indie hits more collectable, starting with Human: Fall Flat
A new company plans to release limited edition physical version of indie games for Nintendo Switch, GamesIndustry.biz can reveal.
Super Rare Games will make its debut next month with a special edition of Human: Fall Flat, which will include trading cards and special packaging. This is the first in a line of monthly releases that will encompass all manner of independently developed hits.
This will be the first time Human: Fall Flat has been released physically on Switch, thanks to a partnership with the game's publisher Curve Digital.
There will only be 5,000 copies available from Super Rare Games' website, with an even more limited run of 500 units that include a vinyl copy of the soundtrack. Moreover, 125 of the trading cards have been signed by the game's creator Tomas Sakalauskas and will be blind-boxed, ensuring customers receive them at random.
Super Rare Games already has two more indie games signed and is currently in talks for further releases, each of which will also receive a limited run of 5,000 copies.
The new distributor's George Perkins tells GamesIndustry.biz that the goal is to create a collectors' culture around the Nintendo Switch and each game it releases.
"The whole idea of Super Rare Games is to bring back this very pure collecting experience," he says. "The feeling I'm trying to create is... making the package something that's going to be exciting to open. If you watch unboxing videos of similar stuff that's out there, there's not much to it - it's just a case of 'there, it's open, I've done it'. I'm trying to get away from that, having these gorgeous boxes with all these extras like Super Rare stickers, booster packs [of trading cards] and things like that."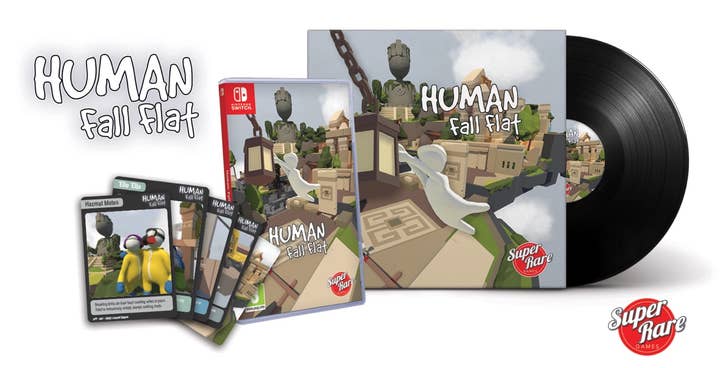 Human: Fall Flat is a strong title to kick off the range. Not only is it Curve's most successful Switch release to date, it has also sold more than two million copies across all platforms - an achievement we discussed with Sakalauskas himself last week.
It's a sizeable audience that actually encourages Perkins, who adds that this initial release is "trying to appeal to gamers who absolutely love Human: Fall Flat and want to see [a physical copy]". In fact, he says, it taps into a wider trend of people seeking more ownership over their media of choice.
"As we know, the world we live in has become very digitised but... a physical copy of a game that you love is a great thing to have"
"As we know, the world we live in has become very digitised but having things like vinyls has come back into fashion," says Perkins. "Having a physical copy of a game that you love is a great thing to have. I own lots of vinyls as well because when I enjoy an album, I don't just want to see it on my Spotify, I want to actually have a physical copy, and that's the same for my favourite video games. And there are a lot of other people who enjoy looking at their shelves and seeing all these physical games - it's the same with DVDs or any sort of media.
"With the games that we're trying to sign and have signed, it's all about games that I love and we love, and we want to see a physical copy of it, that maybe wouldn't have had a chance otherwise."
It's no secret why so few indie titles see a physical release on Switch: the cost of Nintendo's proprietary cartridges makes it unfeasible for studios and smaller publishers to afford such production. Famously, Tequila Works' Rime was originally priced at around £40 - £10 more than the Xbox One and PS4 versions (although the digital version was later adjusted to match the other formats, while a soundtrack was added to the boxed edition).
Nintendo has yet to offer a solution for this, but Perkins remains confident that Super Rare Games can continue offering new limited runs on a monthly basis. The company has been funded primarily with private investment, topped up with "savings, credit cards and favours". As a result, he expects to be able to offer each special edition for £29.99, with no plans to increase this going forwards.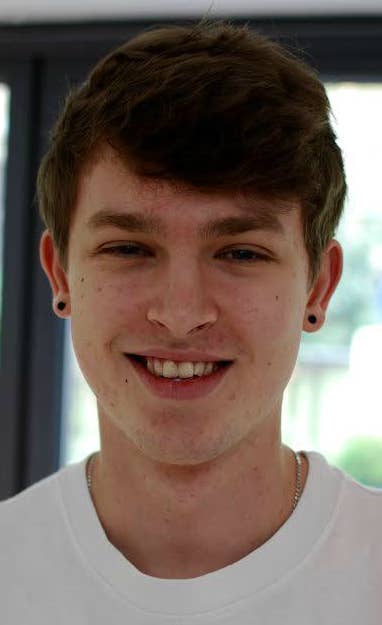 The operation is also remarkably small, which no doubt helps keep costs down. Perkins is one of three people on the core team, and his work at Super Rare Games occurs outside of his full-time job as a producer at porting house Warp Digital. The graphic design and other aspects of product creation are outsourced, while Perkins and his colleagues oversee the signing of each game and mail order distribution.
The cartridges are officially produced by Nintendo in Osako, Japan and sent to one of the fulfilment companies the platform holder works with. In the case of Super Rare products, the cartridges are sent to the Czech Republic, where a partner firm handles printing the packaging, inlays, cards and more. This is all shipped to a warehouse in North London, where Perkins and his colleagues pick them up, ready for distribution. All sales will be handled via the website, and Perkins believes that with only 5,000 copies of each title, there's "no need for a massive team" nor a complete sell out to fund the next release.
"The first release will be the hardest, in terms of trying to engage with the audience, but I have no doubt that there are much more than 5,000 people that want to have these games," Perkins says. "Even so, we don't need to sell out to keep afloat."
Despite being the most expensive physical format on the market, Nintendo Switch will form the central pillar of Super Rare Games' business as the start-up distributor intends to remain exclusive to the fast-selling platform. This partly stems from a genuine love for the console, but is also born out of necessity when targeting avid collectors.
"The first release will be the hardest, but I have no doubt that there are much more than 5,000 people that want to have these games"
"Looking at the collectable market at the moment, it's almost all Nintendo," Perkins explains. "The SNES, the N64 - they're things that have done very well in terms of collectables. So while there is more volume [of indie games] on other platforms, the nature of Nintendo products makes them much more collectable than the other platforms. For us, Nintendo is the way forward.
"The fact that we're exclusive to Nintendo, that we're not doing other platforms, is also important to our image and the way developers perceive us, the way the community sees us. And if you look at the audience who owns a Switch at the moment, it generally tends to be more of a hardcore gamer. Obviously Nintendo has always been more of a family-friendly product, but there has always been that very hardcore group behind Nintendo."
No surprise, then, that the Super Rare team finds Nintendo's plans to extend Switch beyond the typical lifecycle "very encouraging."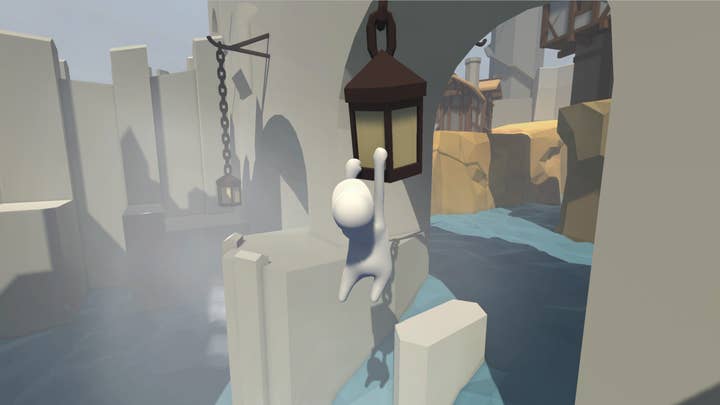 Despite being based in the UK, Super Rare Games positions itself as a global offering, although Perkins expects Europe to form the bulk of its customer base.
"Generally speaking, we're trying to hit the European market," he says. "Obviously, we'll be selling the whole thing globally, but in the past if you've bought collectables from America, the shipping cost is almost half the amount you've paid. So having a European base hopefully gives better value for European collectors."
Reaching these collectors will be crucial, and Super Rare Games has already made a start on quietly promoting itself ahead of today's announcement. The firm has been talking with other collectors via social media, establishing itself in conversations held by the community, and is even reaching out to YouTubers and Twitch streamers that are already enamoured with the games they have signed.
When it comes to marketing each new release, Super Rare plans to be just as laser-targeted, only announcing new titles a couple of weeks ahead of launch.
"Our competitors' downfall is that when you release so much content, you lose the collectability of having a set. If you ask people to buy two games a month, you're downvaluing the product"
"We want to keep it fresh, keep it exciting," Perkins explains. "We'll be trying to add a little suspense to it, so we'll announce each game, then tease the trading cards, the vinyl artwork and other things in stages and try to create hype about each product."
Perkins even has high hopes that customers who pick up Human: Fall Flat may end up collecting the entire Super Rare range - another reason for maintaining a reasonable price point and steady monthly cadence. Every release will have a number on the spine (with Human: Fall Flat being No.1), and there is talk of selling a stand on which customers can display their trading cards.
Super Rare Games is even hoping that those who continue to pick up each monthly release will eventually be introduced to titles they might not have experienced before.
"While we're dealing with individual releases, they are also collectively a set," says Perkins. "There may be people who want to have the whole Super Rare collection, all the trading cards and so on. Our competitors' downfall is that when you release so much content, you lose the collectability of having a set. If you're asking people to buy two games a month, and there are multiple versions of some of those games, you're downvaluing the product."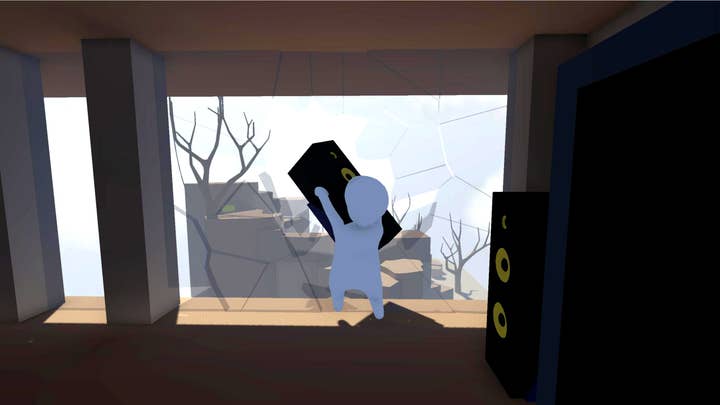 Herein lies another motivation behind the founding of Super Rare Games: the chance for Perkins and his collector friends to "fix some of the mistakes" they believe are made by the likes of Limited Run Games, Special Reserve Games et al.
"Our competitors are just trying to sign as much content as possible, whereas we're being much more picky, looking for the very best games that we've played, we've loved and we want to see [as part of this collection]," he says.
"We're trying to create the highest quality products available. Simple things like having pretty box art, having this gorgeous thing you can put on your shelf - I think that's something that's lacking from other competitors."
While Perkins has said the range will begin with titles he and his colleagues have enjoyed, he's keen for indies to reach out with their own titles for consideration as part of the Super Rare Games series.
"I don't want this to seem egotistical or create 'The George Perkins Collection'," he says. "We want developers to come to us and ask if we can help out with their games.
"We're looking for very niche games that have done very well and have beautiful artistic styles. That's a big thing for collectable games - they need a gorgeous art style that we can use to create gorgeous box art, a vinyl sleeve that looks amazing as well. We're open for anyone to come to us, but we're looking for the very, very best."