Super Mario Bros Wonder leads Nintendo's 2023 lineup
Latest Nintendo Direct shows off Detective Pikachu Returns, Super Mario RPG remake, new Princess Peach game and more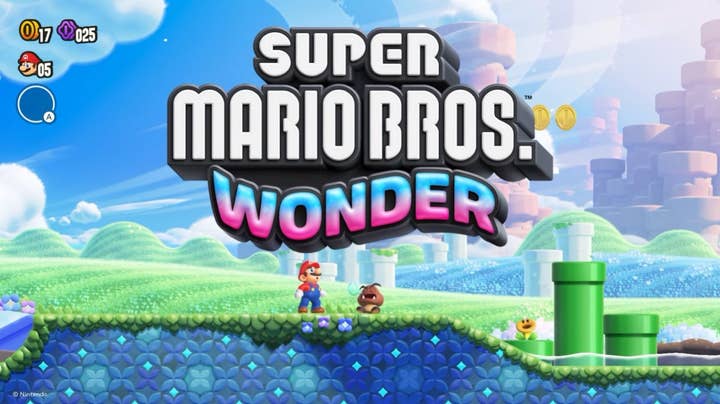 Nintendo today bolstered its 2023 Switch release calendar today with a range of new games announced during a Nintendo Direct showcase, most notably Super Mario Bros. Wonder.
Set for release October 20, Super Mario Bros. Wonder is a 2D Mario game with a number of new mechanics, including wonder seeds which, when touched by the player, will produce dramatic and unpredictable changes to the level and gameplay mechanics.
Luigi, Peach, Toad, Yoshi and Daisy were also shown as playable characters, with four-player gameplay as in the New Super Mario Bros. series.
Nintendo also showed off a remake of Super Mario RPG, which gives the Super Nintendo game a visual overhaul. That game is set for release November 17.
WarioWare Move It will arrive November 3, with a slew of mini-games using the Joy-Con's motion-sensing abilities and a party game mode.
While the Nintendo Direct was primarily focused on games coming out this year, it did briefly show a new Princess Peach game set for 2024, as well as a visually enhanced version of the 3DS game Luigi's Mansion: Dark Moon.
Beyond the Mario-verse, Nintendo announced Detective Pikachu Returns, a sequel to the 3DS original that also spawned a feature film. The game launches October 6.
In other Pokemon news, Nintendo confirmed Pokemon Scarlet and Violet will receive paid DLC in The Hidden Treasure of Area Zero and showed more details. The first half of the experience (The Teal Mask) will arrive in the fall and the second half (The Indigo Disc) launches in the winter.
Nintendo also announced new Zelda: Tears of the Kingdom amiibos for Zelda and Ganon arriving this holiday, downloadable HD versions of Pikmin 1 and 2 launching today to build up to next month's Pikmin 4, and wave 5 of the Mario Kart 8 Booster Course Pass, which will include new drivers from other Mario Kart titles like Kamek, Wiggler, and Petey Piranha.
The Direct also featured a number of third-party games, with notable titles including Dragon Quest Monsters: The Dark Prince (December 1), Vampire Survivors (August 17), and Star Ocean: The Second Story R (November 2).
The show also detailed the Metal Gear Solid: Master Collection vol. 1, which arrives October 24 and includes the first three Metal Gear Solid games, the original MSX2 Metal Gear and Metal Gear 2 Solid Snake, the original NES Metal Gear and Metal Gear Snake's Revenge, as well as two digital graphic novels, bonus background info on games, and digital soundtracks.
The 2024 third-party slate also includes Penny's Big Breakaway, a 3D platformer from the Sonic Mania development team that will be published early next year by Take-Two's Private Division label.