Summer games drought slowed inflation in the UK
Office for National Statistics points to video games as prime contributor to lowest inflation rate since December 2016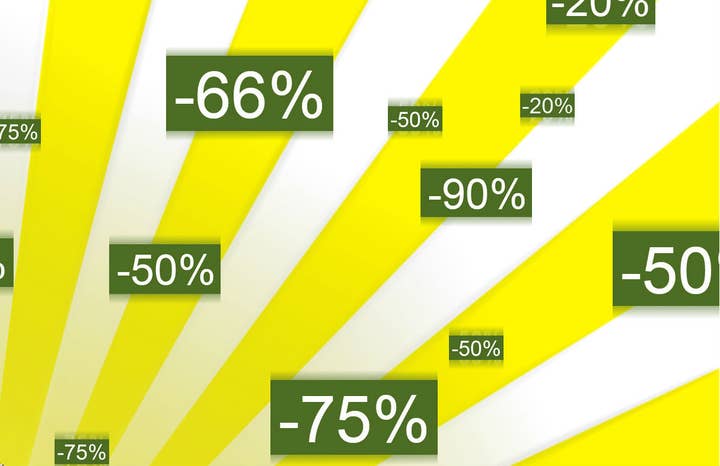 Video games were a key reason for a slowdown in UK inflation this summer, according to the Office for National Statistics.
In its August report, which was first picked up by Eurogamer, the ONS observed that inflation in the Consumer Prices Index including owner occupiers' housing costs (CPIH) 12-month rate had dropped to 1.7% in August -- its lowest level since December 2016.
Across 13 different product categories, only "food and alcoholic beverages" made an upward contribution to the rate of inflation. All other categories slowed it down, with "recreation and culture" the most telling by far (-0.15%).
"Within the group, the largest effect (of 0.09 percentage points) came from games, toys and hobbies (particularly computer games including downloads), where prices overall fell by 5.0% between July and August 2019 compared with a smaller fall of 0.1% between the same two months a year ago," the ONS stated in its report.
The ONS observed that the movement of prices in the games market "can often be relatively large depending on the composition of bestseller charts." This is generally true when there is a lack of strong new releases, when the charts have a higher proportion of older games, which are more likely to be sold at a discounted price.
The biggest new releases of July in the UK -- Wolfenstein Youngblood and Fire Emblem Three Houses -- didn't arrive until the very end of the month, and the lack of big new releases has been consistent across the summer.
Crash Team Racing Nitro Fueled has been a regular sight at No.1 in the UK this summer, despite launching in June 21. FIFA 19 and Mario Kart 8 Deluxe have occupied the top spot for three weeks between June and August, despite not even launching in 2019.
Price pressure has been a hot topic recently, following analysis from No More Robots' Mike Rose in which he concluded that studios are pricing their games too low when launching on Steam.
Our own Rob Fahey weighed in on the issue yesterday, predicting that the market for mid-priced indie games on Steam may be coming to an end.