Suda51 and Swery collaborating on new game, Devolver unaware it's the publisher
Acclaimed developers say indie publisher offered $1 million for the project, which Devolver said is "news to us"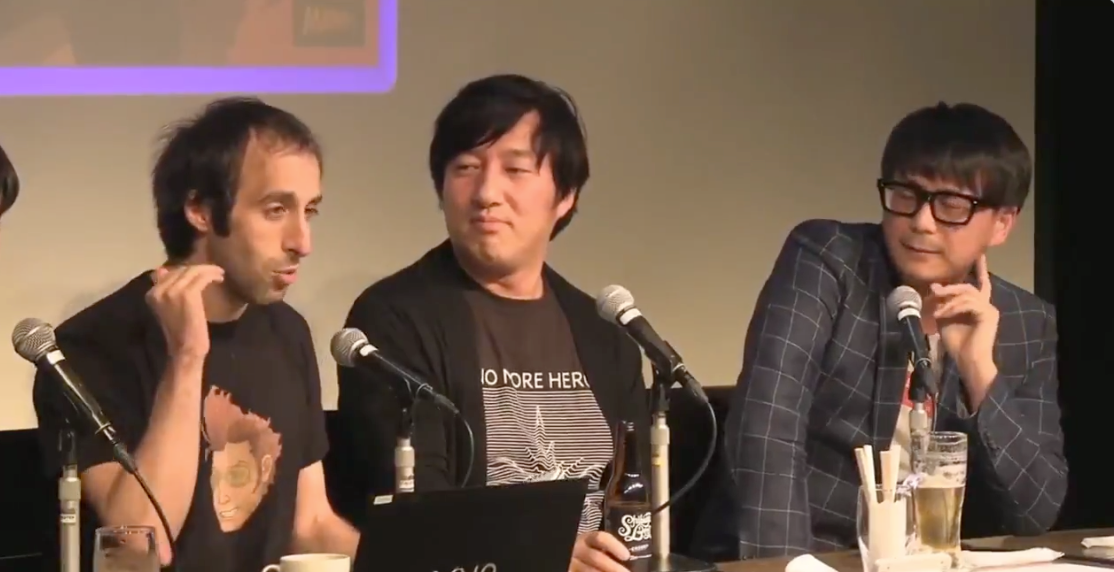 Hidetaka 'Swery65' Suehiro and Goichi 'Suda51' Suda are working together on a new horror game, with Devolver Digital lined up as the potential publisher.
Except Devolver has no knowledge of such a deal.
The two developers -- known respectively for Deadly Premonition and No More Heroes -- announced the collaboration during an IGN Japan livestream, with the project tentatively titled Hotel Barcelona.
The partnership came about after the duo began work on a food-themed PlayStation VR title that was ultimately cancelled. They have been working on Hotel Barcelona since last year.
It's not been a smooth process. While they would meet regularly to discuss ideas, they also admitted they would get drunk and forget what they had decided upon. In fact, Suehiro and Suda used the IGN livestream to brainstorm ideas as they went, which is perhaps the best indication of how early this project is.
The aim is to make the horror game "light and easy to play", targeting mobile, Switch or Google Stadia as preferred platforms.
Despite the lack of a concrete game idea, the two developers claimed they had already been in discussions with Devolver Digital to publish the final product. They added the publisher offered them ¥100 million (approximately $1 million) to make it.
However, Devolver revealed via Twitter that "This is news to us", adding the company was, "Gonna need [Suda51] and [Swery] to pitch us this mysterious game we're supposedly publishing."
The indie publisher even confirmed to PCGamesN that is "has never heard of it."
Suehiro responded via Twitter: "Devolver tweeted. lol. Do I really have to make concept art?"
"Yes," said Devolver. "It's the law."