Submissions open for BAFTA Young Game Designer 2016
Nominet Trust partners with competition for 10-18 year old designers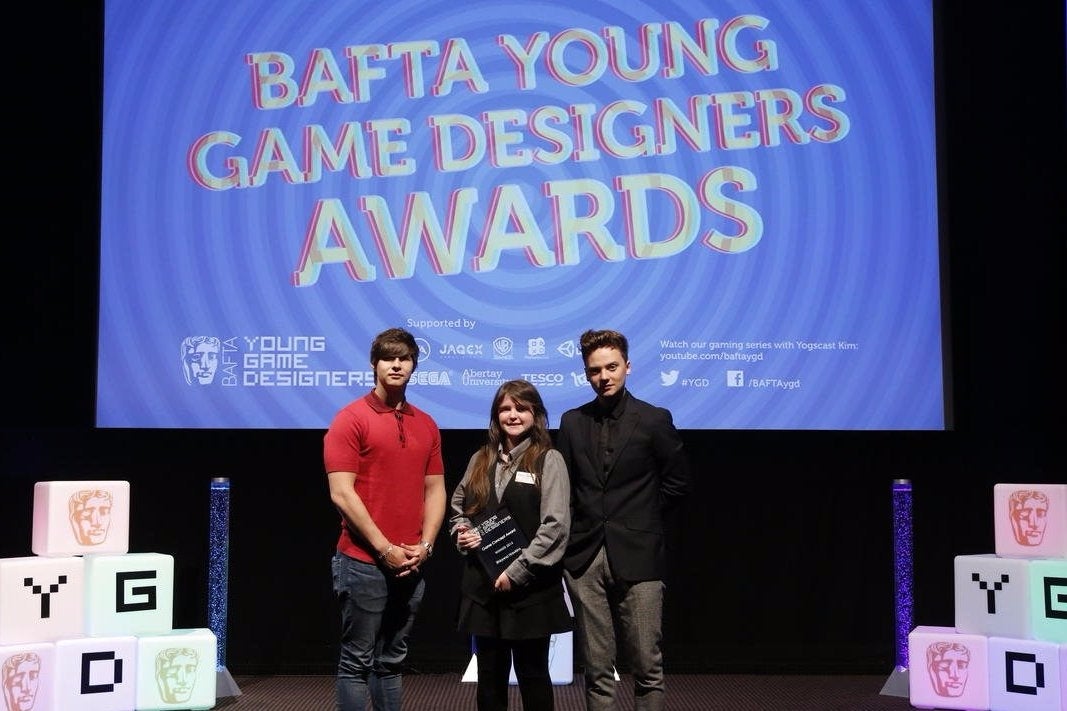 BAFTA has opened submissions for the 2016 Young Game Designers competition, calling for nominees in four categories. Two, the YGD Game Concept Award and YGD Game Making Award, are for 10-18 year old designers who have either come up with a great idea, or taken that idea to a complete product. Two other award categories are for adults, who can be nominated either for the YGD Mentor Award or the YGD Hero Award as champions of their younger counterparts.
"The BAFTA YGD competition is a brilliant opportunity for young people to get started in games," said BAFTA's Tim Hunter. "The competition gives entrants a chance to explore the craft of game design, show their skills, and get direct feedback from the people behind some of the best-known games. We've already seen a previous winner, Dan Pearce from 2010, go on to be nominated in the main BAFTA Games Awards, which shows how influential this competition can be for future success in this important industry. We can't wait to see this year's entries."
Headline partner for this year's prizes is tech for good funder the Nominet Trust, which is looking to tackle the under-representation of women in the industry. Director Vicki Hearn said: "Following the success of last year's BAFTA Young Game Designers competition - the biggest to date - Nominet Trust is proud to support the programme once again. YGD offers young people the digital skills, knowledge and industry connections they need to become the next generation of digital makers.
"With women comprising just 27 per cent of the UK's digital tech workforce, Nominet Trust particularly encourages competition entries from girls to start addressing this gender gap, though we're looking forward to seeing the imaginative concepts and games developed by all young entrants this year."
For full terms and conditions, and to submit an entry, go to BAFTA's Young Game Designer awards website.