StreamElements announces 2021 Creator Diversity Program recipients
Streaming tools company to provide marginalized beneficiaries mentorship and new equipment to help career growth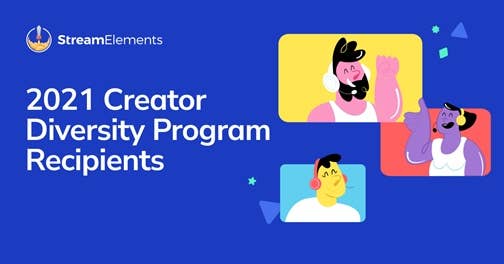 StreamElements announced todaythe 20 recipients of its 2021 Creator Diversity Program.
The program, now in its second year, is intended to provide marginalized content creators with professional livestreaming services, equipment, support, and mentorship "to help further their careers".
The company says its selection was based upon several factors such as why they applied, their content, channel data, and growth potential.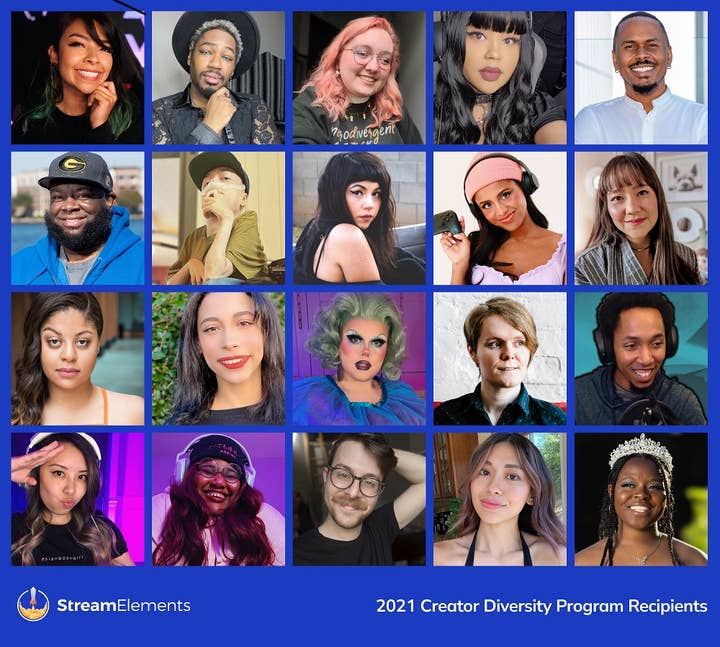 The beneficiaries are:
Aileensenpai
AlinaInverse
ARecipeReborn
atmos_fierce
bescotti
DDS618
DisabledgamR
DonaTarte
EllenFromNowOn
hmlondon
ItsGapped
kedapalooza
KleopatrahJones
lilpointless
LittlePoohBearr
MiladyConfetti
queerlybee
RekItRaven
ToastyMarshmellow
VeeDotMe
StreamElements said that the program this year will provide the 20 recipients with access to monthly workshops and educational sessions, personal guidance from StreamElements managers, and money for equipment and freelancer assistance with art, editing, and other services.
"The goal of our Creator Diversity Program is to help marginalized groups in the content creation community have the tools, mentorship, and resources that can help address and surmount challenges they face in the industry," said StreamElements creator diversity program manager Kacie Harold.