Stephen Elop to exit Microsoft in Devices Group reshuffle
Terry Myerson will lead new Windows and Devices Group, becoming the new overseer for Xbox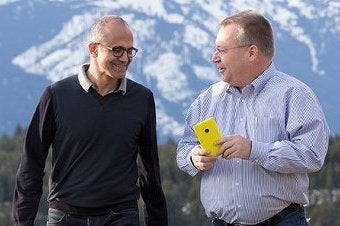 Former Nokia CEO Stephen Elop will leave Microsoft, the company has announced, ending his tenure at the head of its Devices Group, of which Xbox is an integral part.
Elop's departure is part of an internal restructuring that will see Devices merge with the Operating Systems Group. The new division, Windows and Devices, will cover Xbox, HoloLens, Windows 10, Lumia brand smartphones and Surface tablets.
Elop will oversee a transitional period in which current Windows boss Terry Myerson will assume leadership of the division. After that, Elop will leave Microsoft altogether.
"We are aligning our engineering efforts and capabilities to deliver on our strategy and, in particular, our three core ambitions," said Satya Nadella, CEO of Microsoft, in a statement. "This change will enable us to deliver better products and services that our customers love at a more rapid pace."
Elop took over the Devices Group in February 2014, having joined Microsoft as part of its $7.2 billion buyout of Nokia Devices and Services in 2013.
Prior to Satya Nadella's appointment as CEO, Elop was thought to be one of the leading candidates for the role. Reports at the time indicated that, if he was chosen as Steve Ballmer's successor, he would have considered selling Xbox.