Steam refunds: Young Horses and The Indie Stone react
Developers support changes to retail platform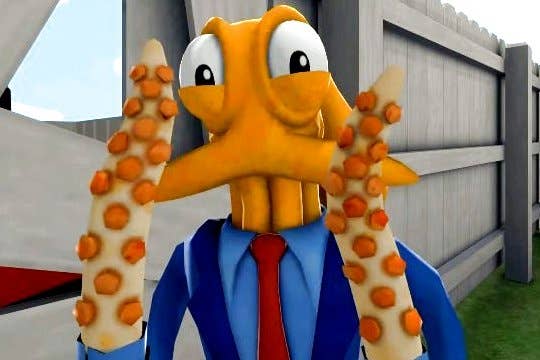 Both Chris Simpson of The Indie Stone, the developer behind Project Zomboid, and Young Horses' Kevin Geisler have come out in support of the latest changes to the Steam retail platform. The changes make it easy for gamers to get refunds on games they have played for less than two hours.
The due shared their opinions in separate opinion pieces and both were positive about the changes.
"Our general opinion at Young Horses is that the refund system is a positive change, even with the current time requirements, though perhaps there shouldn't be a time limit at all," said Geisler on Gamasutra.
"Since June 2nd, 30 per cent of Octodad units sold have been returned. (i.e. for every 10 units sold this week, 3 returns have been made.) This is somewhat alarming, but I would think that pent up refund demand / fascination and Valve's large focus on the new system would naturally encourage an initial boom of refunding."
He also revealed that the majority of the refunds came outside of the advertised two week window, going back as far as six months. Geisler said the team could only speculate on the reasons for these refunds, and hoped Valve would be able to provide more data on this in the future.
Simpson of The Indie Stone, also in Gamasutra, said Project Zomboid had not seen a dramatic refund rate since the changes.
"As it so happens we've barely noticed a significant drop in sales at all. I should point out I've spoken in favour of refunds quite passionately well before we had any evidence of the impact it would have on us. Yet still there feels to be this bit of me that feels guilty for speaking in favour of refunds when it hasn't affected us adversely, when it has affected others so," he explained.
He highlighted the advantages as a developer and a gamer, that the refunds could raise the level of quality on the store and limit the number of "exploitative games" attempting to cash in on the latest trend. He also pointed out more refunds meant more money for players to spend on new games, and players who were more willing to take a risk on innovative games.
Simpson also suggested developers wait a little longer before freaking out over any sudden leap in refund requests, as it's still early days.
"Don't judge your refund rates in the first week, when everyone and their dog are talking about Steam refunds all over the internet (just shy of a summer sale into the bargain) . I doubt the true refund figures will be even close to what they are like currently. If we'd have made assumptions about our future success due to our Greenlight campaign, we'd be assuming we'd have sold about 100 million copies by now. Extrapolating anything at all from week one of a new system is madness."