Octodad dev: People won't take you seriously until you're on console
Young Horses lured to PS4 by Sony's supportive approach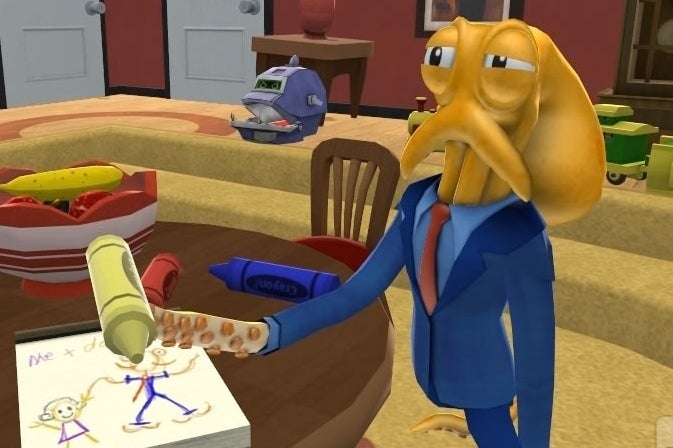 The president of Young Horses, the studio behind Octodad: Dadliest Catch, has explained the team's decision to work on console citing Sony's support and the extra legitimacy granted by console titles.
"I feel like until you've made a console game, a lot of people don't take you seriously," Philip Tibitoski told Polygon.
"It's a weird thing, and I think it's because of what people know. Adults like, say, my parents, will say, 'Oh, you're putting a game out on the computer,' but then you're like, 'Oh we're working with Sony." And Sony is a brand and a company that people see and say, 'Oh, you're doing something real.' It's weird."
He also praised Sony's approach to working with indies, an approach that helped convince Young Horses to develop Octodad: Dadliest Catch for PlayStation 4 despite its lack of experience with consoles.
"Sony had been so supportive - they sent us dev kits for PS4, and told us that if we didn't want to do it, it was fine, we could just send them back - and we thought, okay, why not? We tried it and then we were eager to make a console game."
The original Octodad title was a student project in 2010, and its sequel Octodad: Dadliest Catch was one of the first titles to be given the Steam Greenlight. Young Horses used Kickstarter to raise $24,320 in funding for the game.