Steam reaches record-breaking 27 million concurrent users
Out of these 27 million people, 7.8 million were in-game, SteamDB's data showed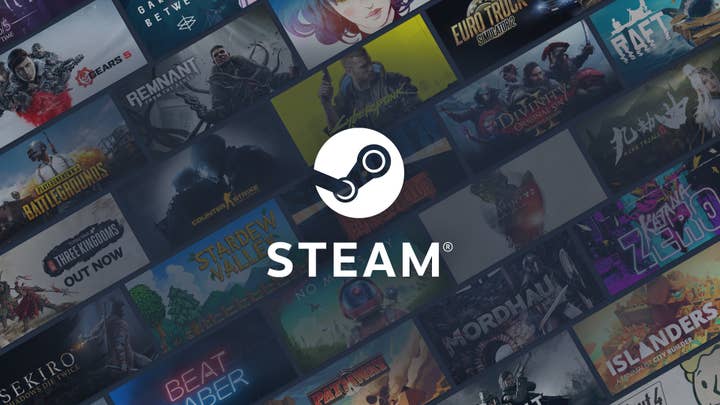 Steam has reached a new high with its concurrent users, with 27 million people on the platform yesterday.
As reported by PC Gamer, the record was registered by data platform SteamDB, with 27,384,959 players connected at the same time on November 28, 2021.
Out of these 27 million people, 7.8 million were in-game, SteamDB's data also highlighted.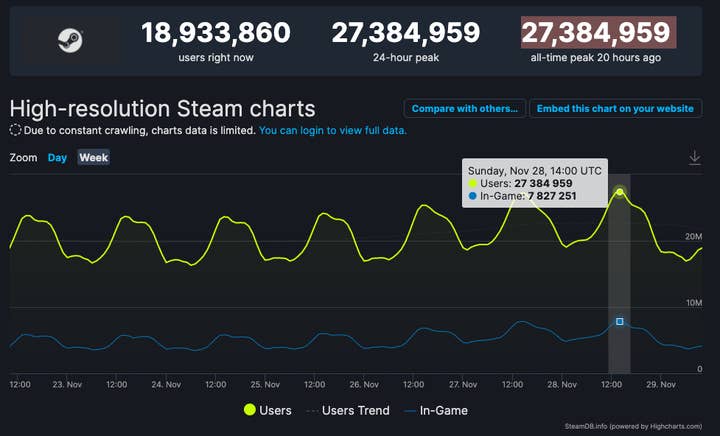 Counter-Strike: Global Offensive remains the most played game on Steam (915,791 players at its peak within the last 24 hours), followed by Dota 2 (677,744 players at its peak in the last 24 hours), and PUBG: Battlegrounds with (344,841).
Steam's previous record was 26 million concurrent users, which was reached in April. Back in December 2020, Steam broke its own concurrent users record twice within a couple of days, being just shy of 25 million players.
The release of the Steam Deck will undoubtedly boost player numbers, though Valve's handheld was recently pushed back to February 2022.