Steam breaks concurrent users record at nearly 25m
Valve's platform broke its own concurrent users record twice in the past couple of days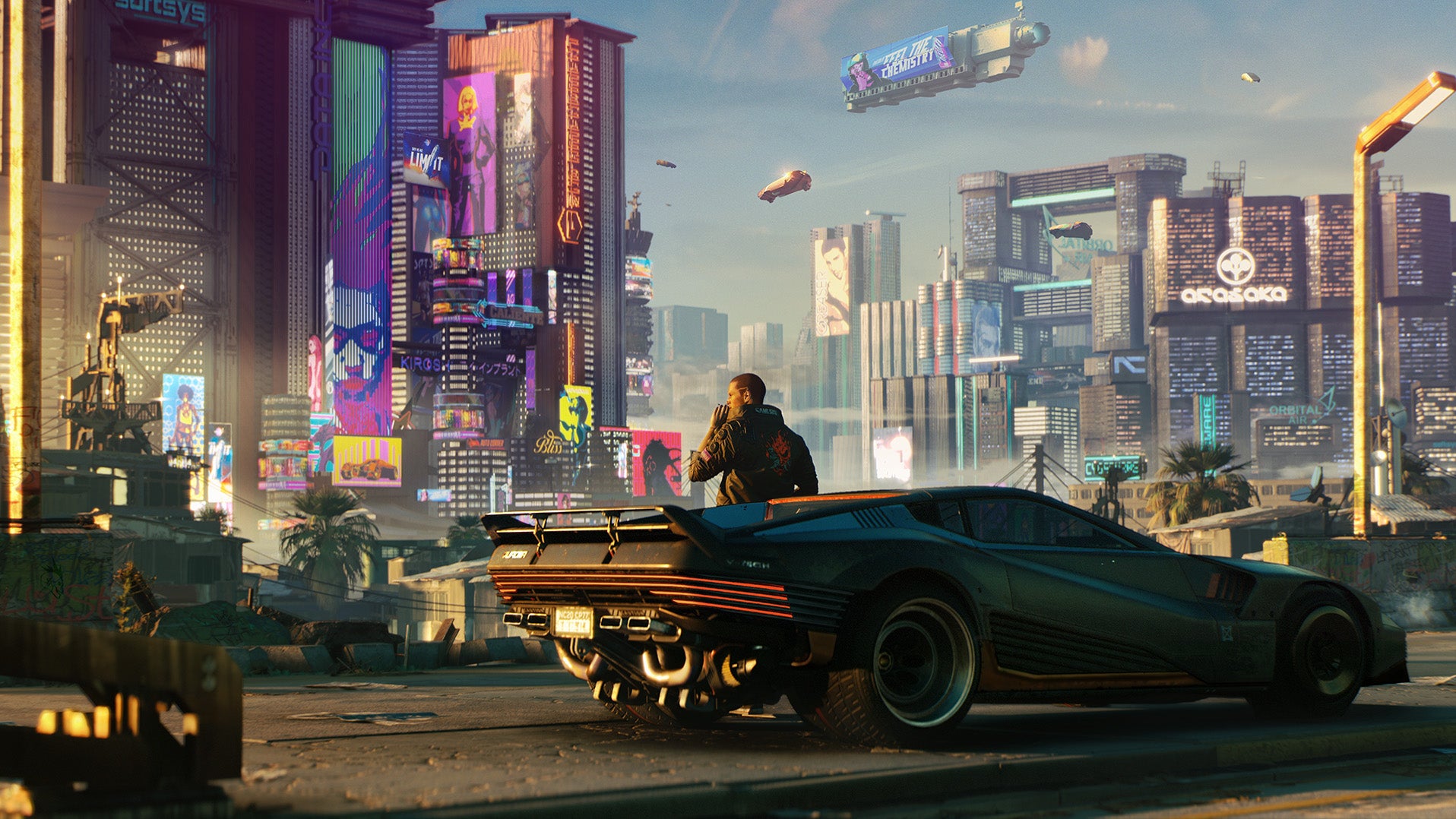 Steam reached a new high in terms of concurrent users, with 24.8 million registered.
PC Gamer first reported data from SteamDB over the weekend, saying that Valve's store had reached an all-time high of 24,776,635 concurrent users.
But since then, the all-time peak hit 24,804,148 concurrent users, indicating that Steam broke its own record twice in the past couple of days.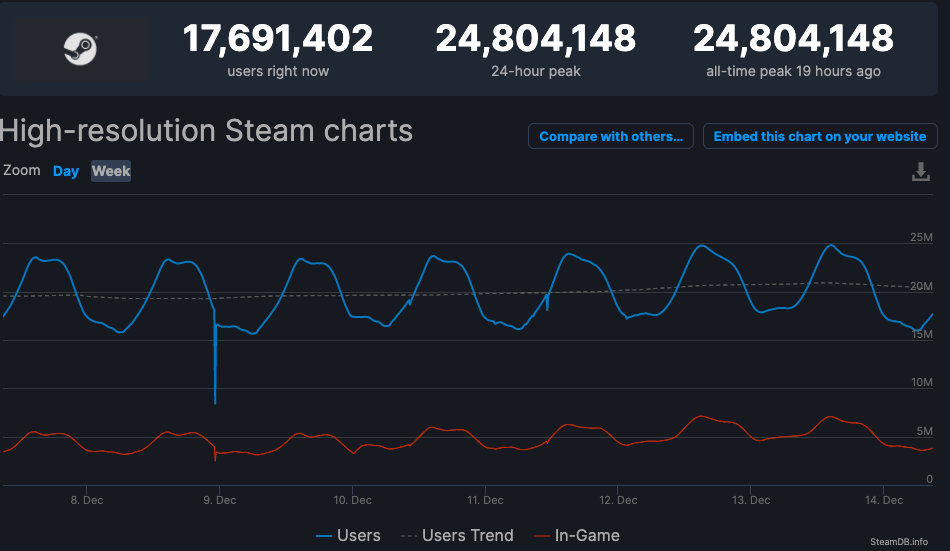 The previous record of concurrent users on the platform dates from March 2020 -- the early days of the COVID-19 crisis' social distancing measures -- with over 22 million users. At the time, Steam saw record numbers of users in-game and concurrent users for three weeks in a row.
Steam was without a doubt boosted by the release of Cyberpunk 2077 last week, which reached one million concurrent users in the first two hours after its launch.
Valve added several new options to browse Steam and improve discoverability on the store last week.