Star Wars: Uprising shutting down
Kabam will no longer be taking payments from players of the game as of September 22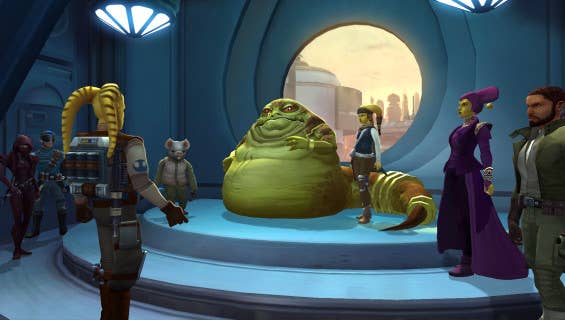 Star Wars: Uprising is apparently not the mobile game you're looking for. Kabam announced today that it's decided to "decommission" the title. "On November 17th, 2016, all Star Wars: Uprising servers will be shutting down permanently. As part of this shutdown, we will be shutting down payments today, September 22nd, 2016, to prevent additional payments from occurring," the mobile publisher said.
Kabam blamed the game's performance for its cancellation, noting that the title is "no longer achieving the level of success needed to maintain the game." The company went on to note that it's looking to reassign its resources to other games within its portfolio. "There are a number of things that go into maintaining a game beyond keeping the power running. Addressing issues, developing content and providing support are important components as well, and we feel those resources can be better served building and supporting Kabam's existing and new titles," Kabam explained.
In an interview with GamesIndustry.biz recently, Kabam boss Kevin Chou commented on his company's renewed focus on fewer, better games, so it's not surprising to see the company pull the plug on an underperforming title, even one that uses the Star Wars license. Chou believes that the mobile space is evolving to the point where Kabam's next wave of games could cost as much as $24 million to produce and market and may even offer graphics approaching PS4 quality.