Star Wars: The Old Republic sitting at nearly 1.7 million paid subscribers
EA has confirmed that BioWare's first MMO is almost at 2 million users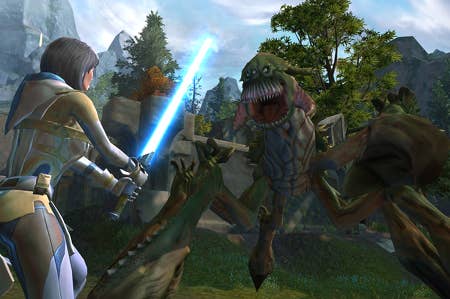 Electronic Arts CEO John Riccitiello has told investors that BioWare's Star Wars: The Old Republic (SWTOR) is up to nearly 1.7 million monthly subscribers to date. A "vast majority" of players have passed beyond the free month of playtime that comes with the game and are in full-on paid subscription mode.
Cowen and Company analyst Doug Creutz is estimating 2 million monthly subscribers by the end of June 2012.
"We continue to feel comfortable with our Star Wars estimates which are an important part of our street-high FY13 non-GAAP EPS estimate of $1.36. We estimate 2MM paying subs by the end of June 2012 (and then sustained for the remainder of the year). We also note that the company plans to launch Star Wars in the Asia-Pacific region later this month," Creutz said in a statement.
Overall, the success of SWTOR has Cowen and Company rating EA shares to Outperform.
UPDATE: The original story incorrectly mentioned that the 1.7 million subscribers were reached by the end of February.