Star Wars: The Old Republic producer Rich Vogel leaves BioWare
Executive producer exits company as rumors persist that BioWare Austin is seeing layoffs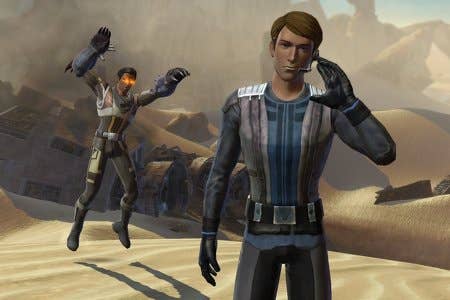 BioWare Austin is rumored to be laying off staff today - we've checked with EA but have not yet gotten a response - and now the Star Wars: The Old Republic studio has just lost its executive producer, Rich Vogel. [Update: EA has confirmed layoffs]
Vogel, who oversaw all aspects of the game prior to and after its launch last December, confirmed his departure to Gamaustra. Vogel is a veteran with more than 20 years of industry experience. He's worked on MMOs like Meridian 59 at 3DO, Ultima Online at Origin Systems and Electronic Arts, and Star Wars Galaxies at Sony Online Entertainment. His last seven years were wit BioWare Austin.
EA took a big gamble on Star Wars, and the publisher remains confident that the game will be around for a long, long time. That said, subscriber numbers have fallen and the studio has openly admitted that it will consider free-to-play for the title.
BioWare Austin had previously announced restructuring and layoffs back in May and it's not entirely clear if this is related to that or a new restructuring. EA never said how many were laid off then. Vogel's departure, however, is apparently not connected to the layoffs.
We'll bring you more on this as we get it.