Star Trek Online designer announces resignation
Cryptic's Dan Griffis to leave studio in "a few weeks"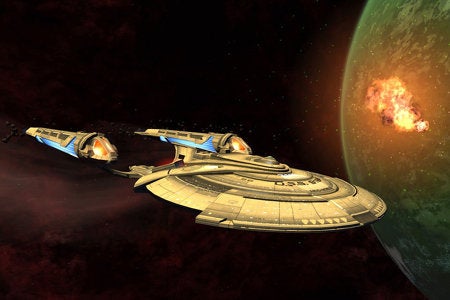 Content designer for Star Trek Online Dan Griffis has announced his resignation from Cryptic Studios, saying that he will be departing the company in "a few weeks." He posted to the Star Trek forums saying that he is going on to a new opportunity.
"That's pretty much all of it. It has nothing to do with PvP, STO, or Cryptic. It's just time for me to do something different. I had planned on telling everyone on the forums at some point, but probably closer to when I was actually leaving (I'll be here for a few more weeks)."
Griffis, responsible for the PvP portion of the game, will hand off duties to another developer within the team. This is the second time in which Griffis has left the studio, leaving the team for a stint and then rejoining in 2010.
[via VG247]